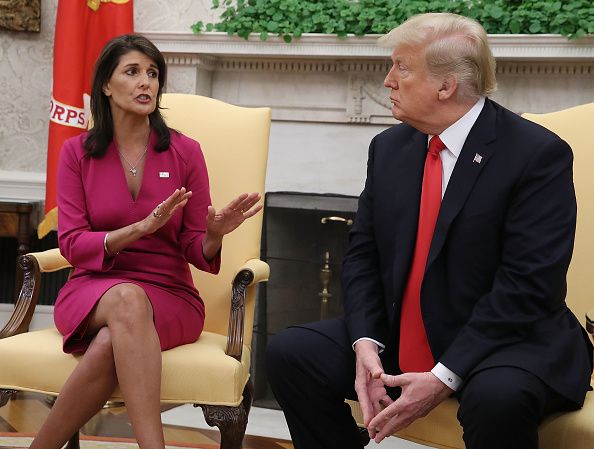 President Donald Trump's former United Nations Ambassador Nikki Haley publicly contradicted the president on Thursday by issuing a statement on American student Otto Warmbier, who died after being held in a North Korean prison.
"Americans know the cruelty that was placed on Otto Warmbier by the North Korean regime. Our hearts are with the Warmbier family for their strength and courage. We will never forget Otto," Haley tweeted Thursday, shortly after the president had publicly claimed that North Korean leader Kim Jong Un was not responsible for Warmbier's death.
President Trump has criticized North Korea's role in Warmbier's death in the past. But since he began building his reputation as a diplomat and dealmaker on his budding relationship with North Korea's Kim, his rhetoric has changed dramatically.
On Thursday, after a meeting with Kim in Vietnam ended abruptly without a deal, the president said that he believed the North Korean strongman when he says he was not responsible for the young American's death.
"He tells me he didn't know about it, and I take him at his word," Trump said of Kim during the press conference. "I don't believe he would have allowed that to happen…. It just wasn't to his advantage to allow that to happen."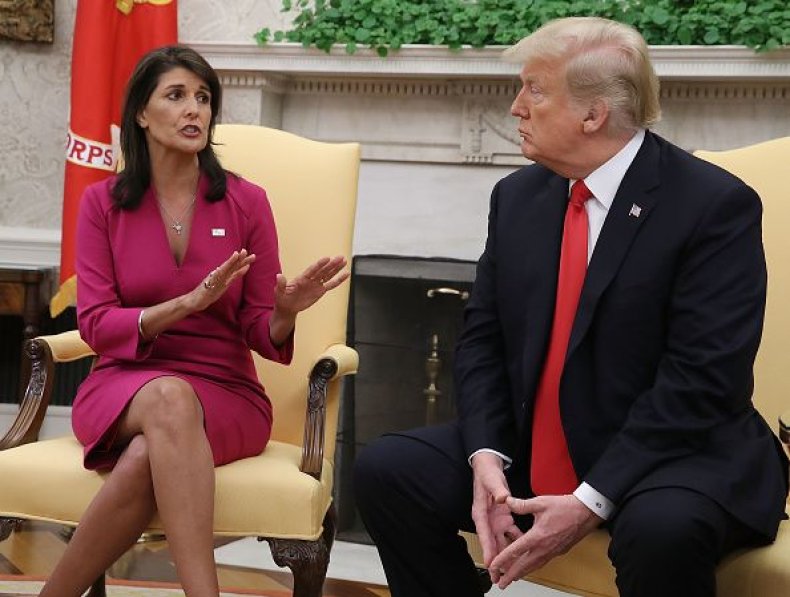 Haley resigned suddenly from her job as United Nations ambassador in October last year, leaving many to speculate over the cause of her departure. In her resignation letter, Haley said she was proud of the Trump administration's record at the U.N.
"We passed the toughest sanctions against any country in a generation, pressuring North Korea toward denuclearization. We passed an arms embargo on South Sudan that will help reduce violence and hopefully bring peace to that troubled country. We stood up for our ally Israel and began to roll back the UN's relentless bias against her," Haley wrote. "Through it all, we stood strong for American values and interests, always placing America first."
But Thursday's statement wasn't the first time Haley was at odds with the president. In April 2018, Trump reportedly grew agitated when he saw Haley discuss new sanctions on Russia in an interview. A top Trump aide later contradicted Haley's comments, saying that she must have experienced "momentary confusion."
"With all due respect, I don't get confused," Haley responded in a statement.
Warmbier's parents have blamed North Korea for their son's death and said that he was tortured until he fell into a coma. Doctors believe he suffered brain damage.