North Korea Took Tony Kim Hostage to Show Strength Ahead of Potential War, Nikki Haley Says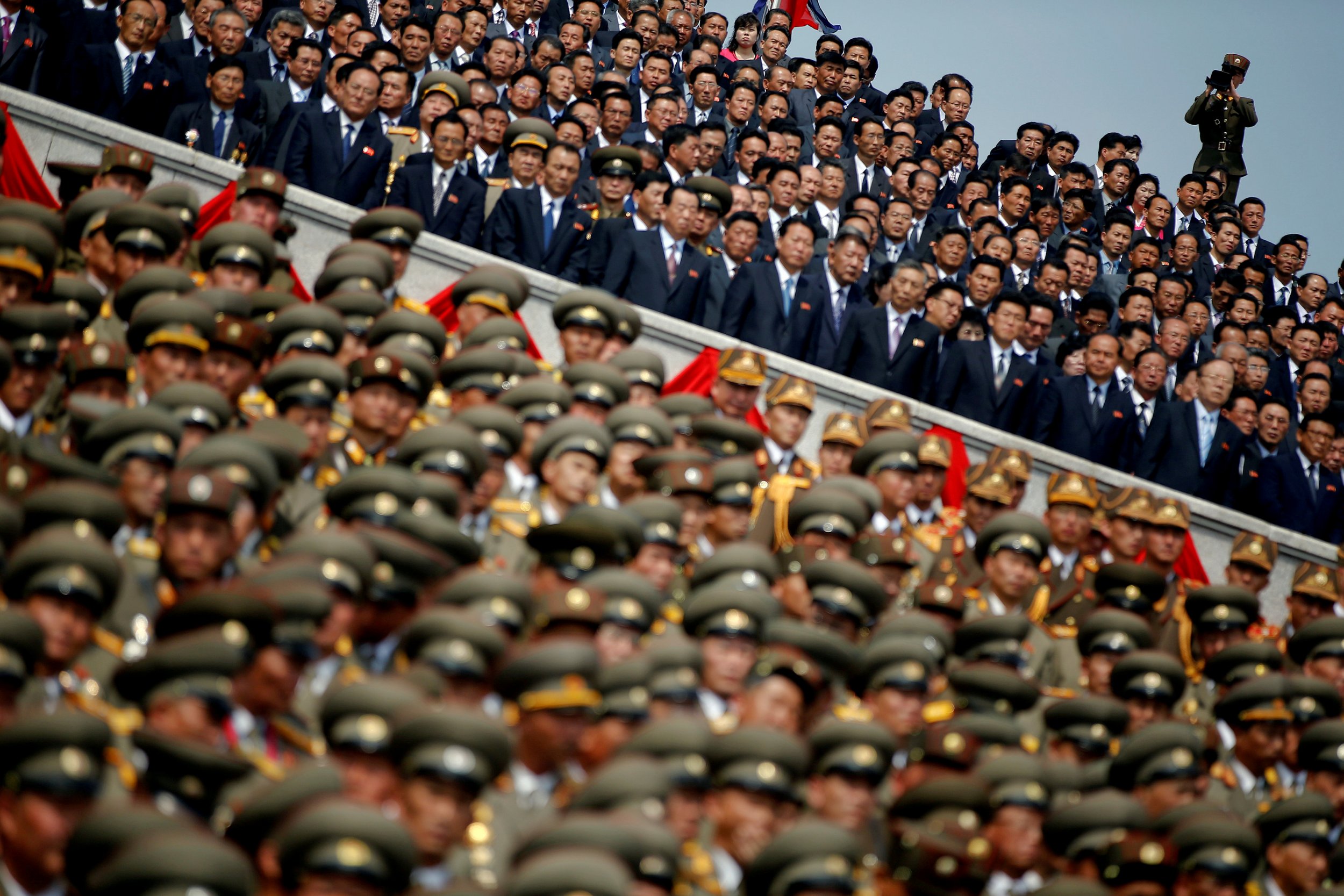 Nikki Haley, the United States ambassador to the United Nations, declared Monday in a pair of TV interviews that the detention of Korean-American professor Tony Kim over the weekend was "North Korea just trying to show their strength again." She also vowed to work to get him—and two other American hostages in the highly secretive country—released.
"I think that North Korea's been playing games from the very beginning," Haley told "Good Morning America." "I mean what we're seeing is that Kim Jong Un is trying to really show his strength to the people of North Korea, whether it's just with all of these threats or what he's trying to do in terms of talking in terms of trying to start a war. And what we've said is we don't want war, so don't start one."
But Haley then dodged a question about whether she thought Tony Kim and other Americans were in danger.
"Our focus is to get them out," she added. "That's the goal. You never like having any of your citizens that are detained. And hopefully we'll work with China and see if we can get them released."
Haley's remarks came just days after Tony Kim, also known as Kim Sang-duk, was arrested at the Pyongyang International Airport as he was preparing to leave the country with his wife, Yonhap News Agency reported. Tony Kim had been teaching a course at the Pyongyang University of Science and Technology, though a representative for the school told CNN his arrest was "related to an investigation into matters not connected in any way with the work of PUST."
Tensions between North Korea and the U.S. have been ramping up for weeks, with Pyongyang conducting missile tests and getting ready for its sixth nuclear test as President Donald Trump has been in talks with North Korean ally China about how to respond.
Tony Kim is the third American to currently be detained in the country. Kim Dong-chul, a businessman who used to live in Virginia, was arrested in October 2015 and later sentenced to 10 years of hard labor after law enforcement there accused him of spying. Just last year, college student Otto Warmbier was ordered to do 15 years of hard labor after trying to steal a sign from a hotel, according to BBC News.
"We always want to get every citizen out alive and healthy," Haley told "CBS This Morning" Monday. "I think it's absolutely a bargaining chip. I think that's what their intentions are. Whether that's the case or not is something totally different."