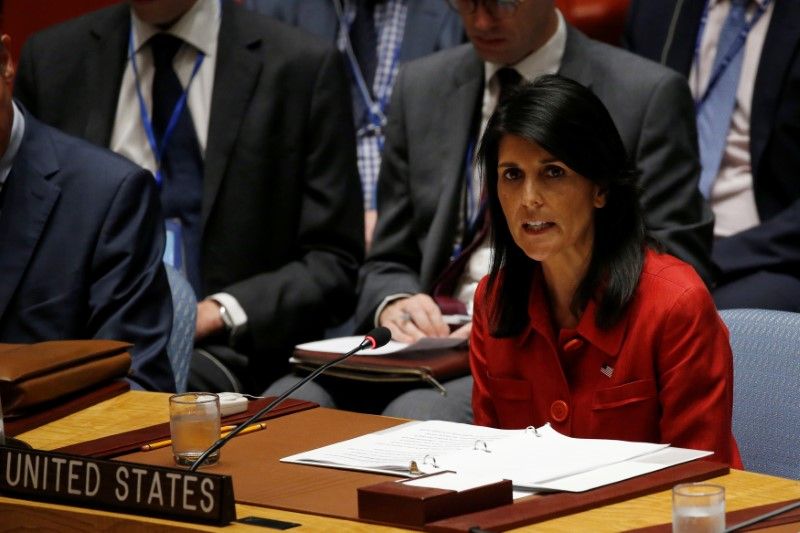 The U.S. ambassador to the United Nations has pledged it will be "a new day" for the organization after Donald Trump makes his first address to the U.N. on Tuesday.
The administration has suggested Trump's speech on Tuesday will focus on the idea of reform in the U.N., with Nikki Haley emphasizing in an interview on Sunday that the U.S. must be more respected within the organization.
"It is a new day at the U.N.," U.S. Ambassador to the U.N. Nikki Haley said in the interview with CNN's State of the Union.
"I think that the pleas he made in terms of trying to see change at the United Nations have been heard, and I think what we'll do is see him respond to that," she added.
According to Trump's national security adviser, H.M. McMaster, the president is intending to speak of reform as it relates to organizational bureaucracy.
Speaking to ABC's This Week, McMaster said: "The president is going to say the United Nations can't be effective unless it reforms its bureaucracy and unless it achieves a higher degree of accountability for member states."
Trump has previously expressed concerns over the U.S.' place in the U.N., stating he doesn't believe the country is necessarily being treated fairly compared to other member nations.
Speaking back in April 2017, the president said: "The United States, just one of 193 countries in the U.N., pays for 22 percent of the budget and almost 30 percent of the United Nations peacekeeping, which is unfair," Reuters reported.
But Haley expressed a hope that the U.N. was "moving towards reform," underlining suggestions from senior officials that the president would be addressing such issues on Tuesday.
"What you are now seeing is the Israel bashing has become more balanced. You've got a United Nations that is action oriented, we've passed two resolutions on North Korea just in the last month. And you also have a United Nations that is moving toward reform," Haley told State of the Union.