Nikki Haley Rebukes Recent Rise of 'Liberal Socialist' Bernie Sanders, Says it's 'Unthinkable' We'd Give up Freedoms 'Our Veterans Fought And Died For'
Former Ambassador to the United Nations Nikki Haley was shocked that Senator Bernie Sanders, a self-proclaimed democratic socialist, was coming out as a top contender for the Democratic nominee for president.
"The idea that we would give up the freedoms our veterans fought and died for is unthinkable," Haley posted on Twitter on Wednesday.
The Iowa caucuses and New Hampshire primary kicked off the presidential election and the two competitions put Sanders neck-and-neck with former South Bend, Indiana, Mayor Pete Buttigieg. Their campaigns are seen as representing two visions voters have for the future of the Democratic Party.
With Sanders at the helm of the party, Democrats would likely shift to far left of the political spectrum. He touts a revolution that will lift up the working class through taxes on Wall Street, Medicare for all and free college and trade schools.
"What we are going to do is begin the process of transforming this country," Sanders said during a campaign stop on Monday. "We are prepared, with your help, to take on the greed of Wall Street, the insurance companies, the drug companies, the fossil-fuel industry, the military-industrial complex, the prison-industrial complex and the entire 1 percent."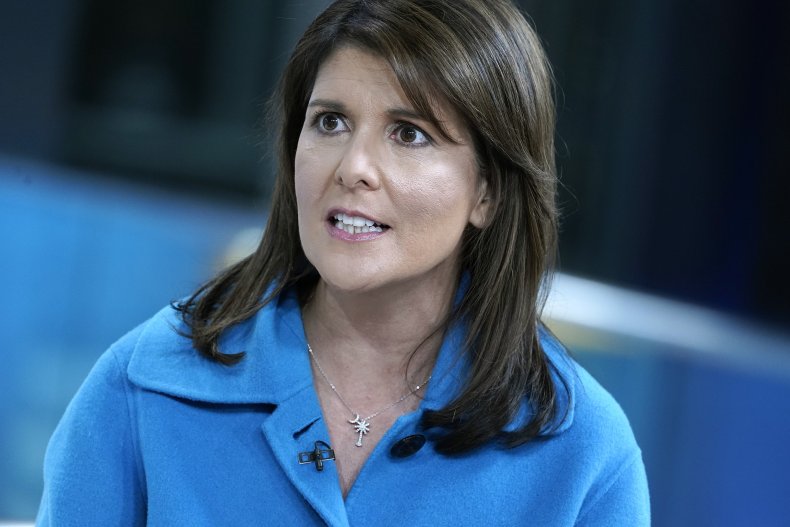 When the final votes were counted on Tuesday, Sanders came out the winner, besting Buttigieg by 1.3 percentage points. Sanders posted on Twitter that the victory in New Hampshire was "nothing short of the beginning of a political revolution" and the "beginning of the end" for President Donald Trump.
Haley's criticized Sanders' view on health care and the Green New Deal and wrote on Twitter that it was "amazing that a liberal socialist won in Iowa and New Hampshire."
Buttigieg and Sanders are still fighting for victory in Iowa. On Sunday, the Iowa Democratic Party allocated 14 delegates to Buttigieg and 12 to Sanders, however, major news outlets, such as the Associated Press have yet to declare a winner. On Monday, both candidates asked the state party to review the reporting of the results because of the margin between the two was 0.09 percentage points.
During a recanvass, as their campaigns requested, officials check the vote count to make sure the results were calculated properly, according to the Associated Press. Then, candidates can pay for a recount, so it may be a few days before the final results are shared.
Despite Sanders' prominent performance in the early races, analysts wondered whether he could gain enough support to become the nominee if moderate Democrats went all in for one candidate.