Nikki Haley Says Roy Moore 'Does Not Represent Our Republican Party'
Nikki Haley, the former United Nations ambassador and former Republican governor of South Carolina, on Friday said Roy Moore of Alabama "does not represent our Republican Party."
Moore this week said he intended to run for U.S. senator on the Republican ticket again in Alabama after losing a bid two years ago following an allegation of rape 30-40 years ago.
Moore, a former Alabama Supreme Court Justice, said he plans to run against Democrat incumbent Doug Jones in 2020. Jones defeated Moore during a heated special election in 2017 to fill the seat vacated by Jeff Sessions.
Haley took time Friday to blast Moore's intention of running for governor, saying he does not represent the GOP.
"Who in the world are his advisors? At what point does he think another run will have a different response. He does not represent our Republican Party."
Republican Mitch McConnell from Kentucky, the Senate Majority Leader, said just this week a majority of his GOP colleagues would not support Moore if he once again ran for the seat.
"We'll be opposing Roy Moore vigorously," McConnell said.
Republican Sen. Martha McSally of Arizona said Moore, 72, would just be another "creepy old" man in Congress should he run and win the office.
"Give me a break," McSally said in The Hill. "This place has enough creepy old men."
When President Donald Trump took office in January 2017, he appointed then-Sen. Sessions as U.S. Attorney General. This opened the senate seat in Washington, and a special election in Alabama.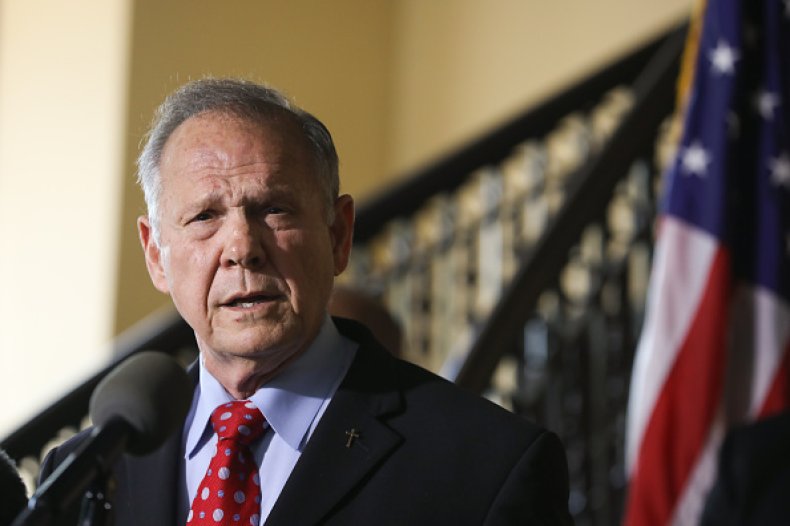 Moore won the Republican nomination and faced Jones in the special election. But before the election, allegations emerged that Moore pursued sexual relationships with teenage girls when he was in his 30's, to which he denied all allegations.
Alabama voters ultimately chose Jones for the vacated seat, bringing Democrats closer to taking over the majority in the Senate chamber.
When Moore was asked if he could win the election this time around, he not only said yes, but that his opposition knows "I can."
"Yes I will run for the United States Senate in 2020," Moore said on NPR. "Can I win? Yes, I can. Not only can I, they know I can. That's why there's such opposition."
Moore said he "would like to make more personal contact with people" in a 2020 campaign, though.