In GOP Rebuttal, Nikki Haley Encourages Republicans to Recognize Downfalls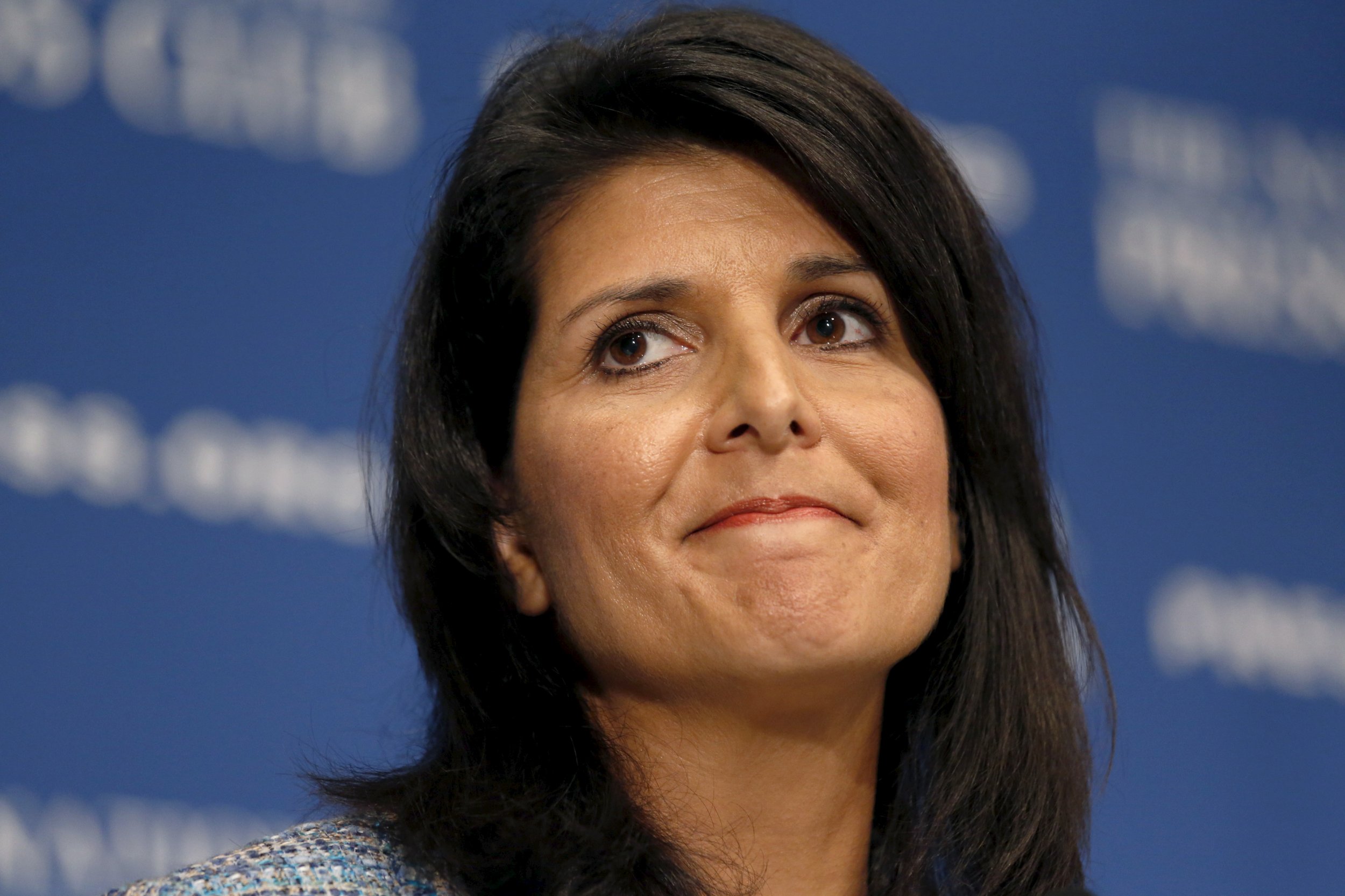 In the Republican response to President Barack Obama's State of the Union address on Tuesday, South Carolina Governor Nikki Haley focused on the direction she said she hopes her party will take when he leaves office next year.
Haley spoke briefly about Obama, who finished his seventh and final State of the Union address minutes before Haley's response was televised nationally.
"Soon, the Obama presidency will end, and America will have the chance to turn in a new direction," she said Tuesday from Columbia, South Carolina. For 50 years, the opposing party has selected one of its rising stars to appear live on television and respond to the president after his annual address.
Haley began her speech by criticizing Obama's record, which she said has fallen short of his "soaring words." She cited national debt, health care reform that has made insurance less affordable and terrorism.
But instead of solely attacking the Democrats, Haley acknowledged that the opposing party can't be held responsible for every issue on Capitol Hill. "They do not bear it alone. There is more than enough blame to go around," she said. "We as Republicans need to own that truth."
"We need to recognize our contributions to the erosion of the public trust in America's leadership. We need to accept that we've played a role in how and why our government is broken. And then we need to fix it," she added.
Haley seemed to indirectly criticize GOP presidential front-runner Donald Trump, who has stood out on the campaign trail for his often controversial remarks. "During anxious times," she said, "it can be tempting to follow the siren call of the angriest voices. We must resist that temptation." In December, she slammed Trump for his suggestion to ban Muslims from entering the United States, calling his plan "un-American."
But in a nod to agreement with Trump, Haley said Americans can't "flat out open our borders," nor allow refugees whose intentions cannot be determined to enter the country. After the deadly series of coordinated attacks in Paris on November 13, Haley joined the list of governors who announced they want to ban Syrian refugees from entering their states, because a passport from the civil war torn country was found near one of the suspects' bodies.
Amid her main points, Haley mentioned the mass shooting that occurred in South Carolina last summer, when a white man allegedly killed nine black worshippers who an hour earlier had welcomed him into their Bible study group. She was propelled into the national spotlight after her emotional response to the massacre and during her fight to take down the Confederate flag from the statehouse grounds. The flag was ultimately removed in July.
"Often, the best thing we can do is turn down the volume. When the sound is quieter, you can actually hear what someone else is saying. And that can make a world of difference," she said Tuesday.
Before ending her speech, Haley encouraged Republicans to take their values and strengths and rededicate themselves "to doing whatever it takes to keep America the greatest country in the history of man...and woman," she added with a parting smile.