Nikki Haley: You Won't Hear Me Defending Trump's Communication Style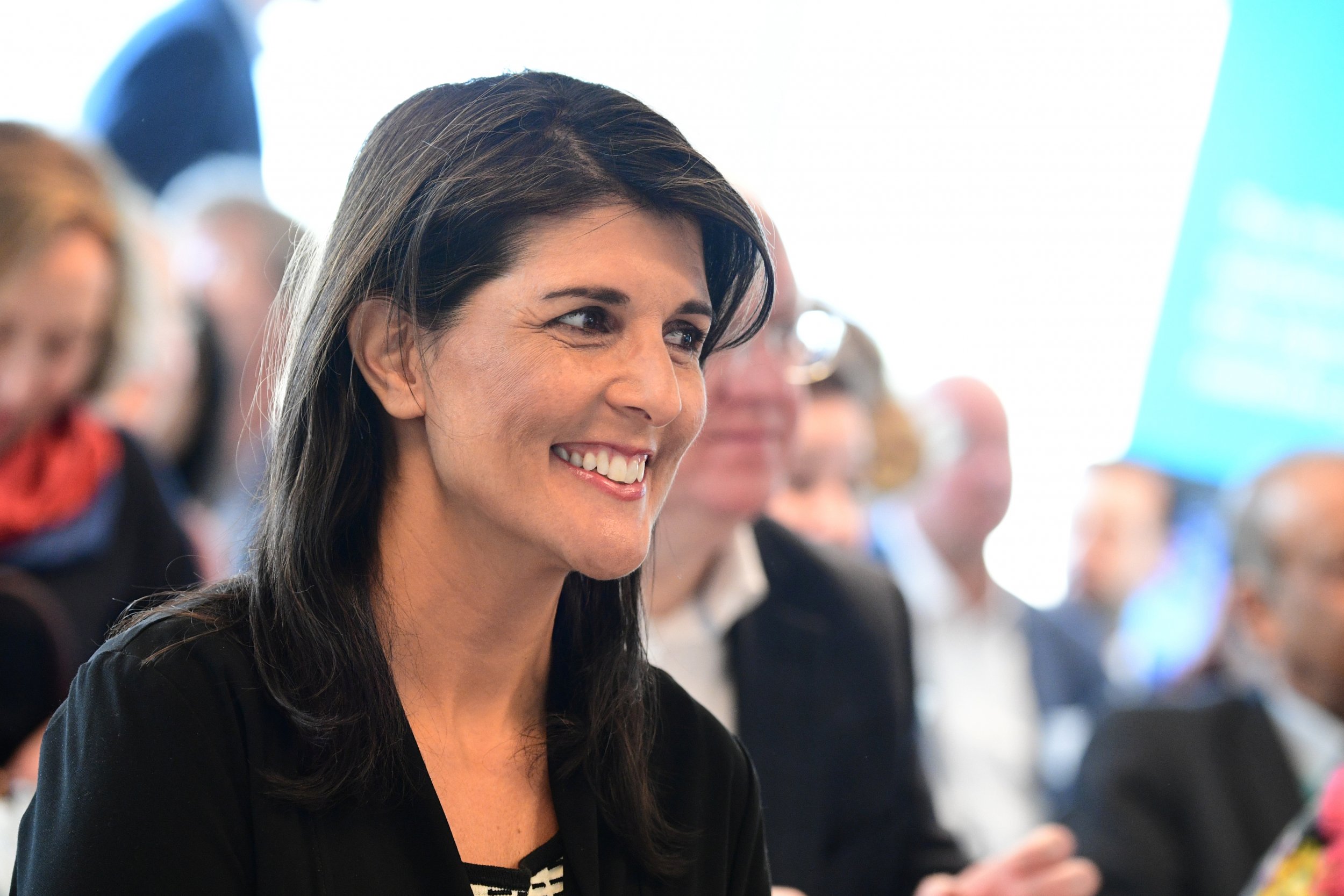 United Nations ambassador Nikki Haley said President Donald Trump's communication style is not something she can defend.
In an interview with CBS' Sunday Morning, Haley said she is able to be outspoken with the president when she disagrees with him but could not defend the way he communicates.
"First of all, he has his communication style, but you're not hearing me defend that," she told Rita Braver in response to a question about what she says to those who believe the president's behavior is reprehensible.
"What I will tell you is, if there is anything that he communicates in a way that I'm uncomfortable with, I pick up the phone and call him, and I tell him that. And I think that's something that he deserves from me," Haley added.
The former South Carolina governor also weighed in on the ongoing Russia probe, rejecting the idea that the president should attempt to put an end to the investigation.
Previously, Trump commented that he has been told to dismiss special counsel Robert Mueller, also referring to the Russia investigation as a "witch hunt" and "fake news" on a number of occasions.
Of late, the president said he would "love" nothing more than to sit down for an interview with the special counsel, the New York Post reported, in order to prove "we have done nothing wrong."
But despite Haley commenting that the investigation should conclude quickly, she batted away the idea that the president should intervene to bring a halt to the probe.
"No, not at all," she replied to a question on whether Trump should shut down the investigation.
"I mean, anything that comes like this, it should play its part. It should go through the process. But they need to do it quickly. For the good of the country this investigation needs to happen quickly," she added.