Nikola Founder Trevor Milton Charged With Securities Fraud, Making Misleading Statements
Earlier today, prosecutors charged Trevor Milton, founder and former chairman of Nikola, an electric car company, with three counts of fraud for making false statements to investors.
The charges stem back to comments Milton made from November 2019 to around September 2020 when he allegedly misled investors about the development of company products.
"Trevor Milton, the defendant, engaged in a scheme to defraud investors by inducing them to purchase shares of Nikola Corporation ['Nikola'], the electric- and hydrogen-powered vehicle and energy company that Milton founded, through false and misleading statements regarding Nikola's product and technology development," the indictment read.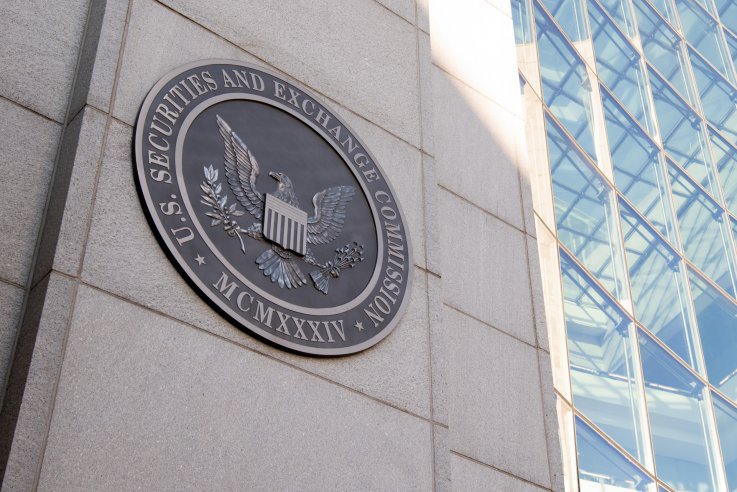 The Securities and Exchange Commission started investigating founder and former chairman of Nikola Trevor Milton in September 2020. This photo features the outside of the Commission's building.
SAUL LOEB/AFP via Getty Images
This statement referenced comments Milton made regarding the company's debut truck, the Nikola One. According to the indictment, Milton said the company has a "fully functioning" semi-truck prototype, the Nikola One, despite knowing the current prototype was inoperable.
Furthermore, he claimed reservations for the semi-trucks were secured in "binding" contracts, representing billions of dollars in revenue. The indictment indicated these comments were made even though most contracts could be cancelled at any time and were for a truck the company did not intend to produce in the near future.
Along with comments made regarding the truck, the indictment said Milton also made misleading statements about building a pickup truck from the "ground up," producing hydrogen at a reduced cost, and developing batteries in-house.
Since news of the charges dropped, the company's share has fallen by as much as 11 percent. Milton stands as Nikola's largest shareholder, with a roughly 20 percent stake in the company, according to data gathered by Bloomberg.
Milton, who is 39, started the company in 2015 with his brother after receiving an initial $2 million investment from metals manufacturer Worthington Industries. After dropping out of college, he went on to create an alternative energy vehicle company called dHybrid which was sold to Worthington a year prior to the founding of Nikola.
In mid-September 2020, news agencies reported both the Securities and Exchange Commission and Department of Justice were launching an investigation into Milton and his company. He resigned from his position as chairman not long after, and in January of this year, Worthington completed the sale of its entire stake in the company.
Newsweek contacted Nikola but did not receive a comment in time for publication.
However, the company put out the following statement: "Today's government actions are against Mr. Milton individually, and not against the company," the company said. "Nikola has cooperated with the government throughout the course of its inquiry."