Nikola Jokic Laughs off MVP Chants after Inspiring Denver Nuggets to Win over Thunder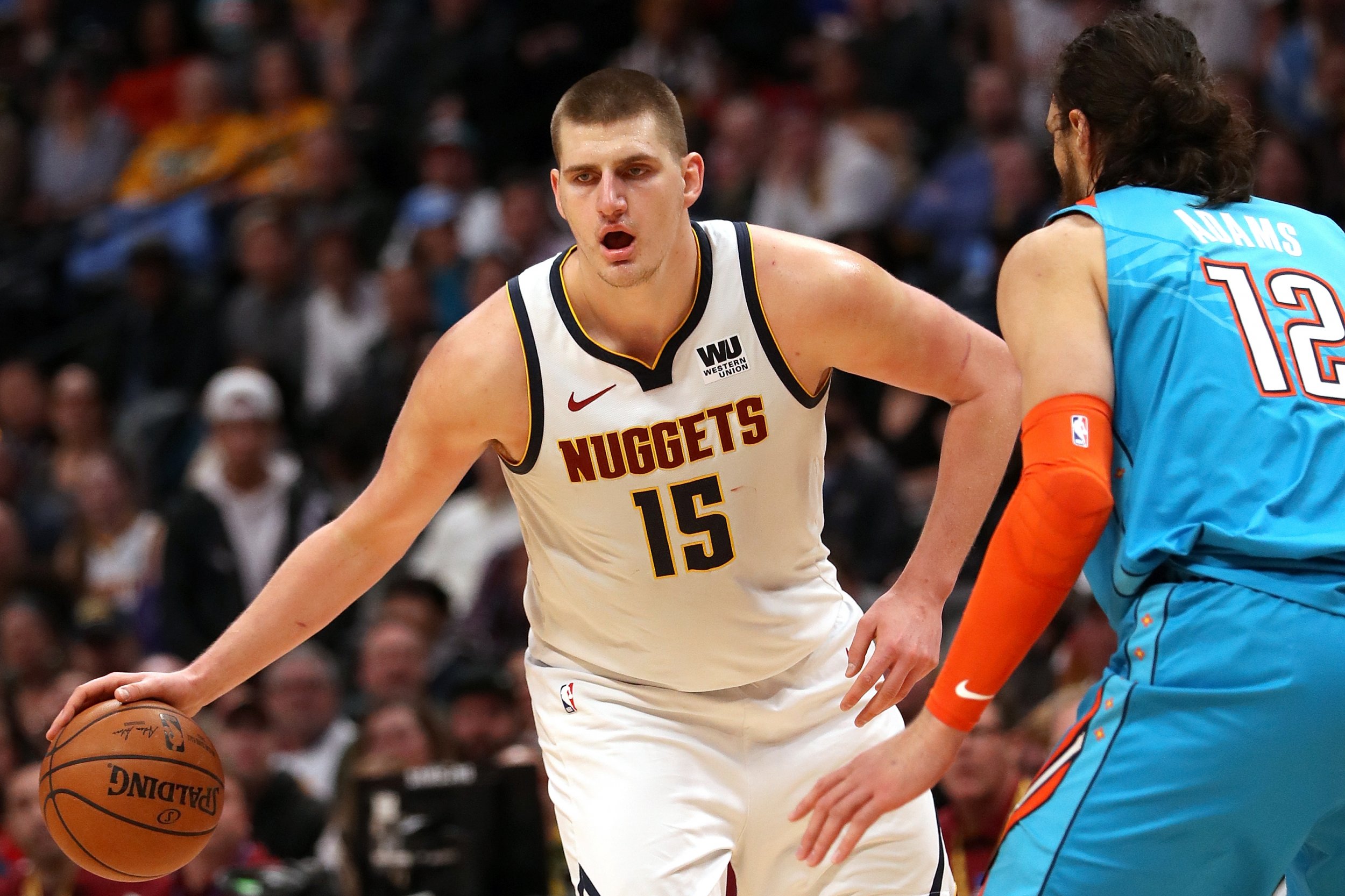 Denver Nuggets star Nikola Jokic laughed off suggestions he could be named MVP this season, insisting the award will go to a "better player".
The 24-year-old delivered another dominant performance on Tuesday night, as the Nuggets won 121-112 over the Oklahoma City Thunder on home court. Jokic finished with 36 points, 10 assists and nine rebounds, notching his 42nd double-double of the season and falling just one rebound short of a 13th triple-double.
The Serbian sank five free throws in the final seconds as the Nuggets fended off the Thunder's late rally and was serenaded by Nuggets fans to the tune of "MVP! MVP!"
While flattered by the chants, Jokic indicated individual awards mattered little to him and did not expect to succeed James Harden as the holder of the MVP title.
Newsweek subscription offers >
"I think it's funny to be honest," he told NBA on TNT's Caron Butler.
Newsweek subscription offers >
"I think there is a better player than me that is going to win MVP. I was just trying to play good team basketball, that's all I'm trying to do."
While Jokic's modesty will do his popularity no harm, there can be no doubt the second-round pick of the 2014 draft is firmly in the conversation to be named MVP.
The Nuggets big man is averaging career-high figures in points, assists and rebounds per game with 20.7, 7.7 and 10.7 respectively and has played a key role in Denver's excellent season.
With 22 games left to play, Denver has already accumulated more wins than in four of the last five seasons and will return to the playoffs for the first time since 2013, when they lost to the Golden State Warriors in six games in the first round.
The defending NBA champions are currently top of the Western Conference, one game ahead of the Nuggets, who improved to 42-18 with the win over the Thunder and chalked up a fifth consecutive success.
Denver has won the regular season series against its divisional rival 3-0 and has opened a four-game gap over the Thunder, who remain third in the Western Conference standings, despite losing two in a row.
Paul George had 25 points, eight rebounds and seven assists, while Russell Westbrook finished one assist of a triple-double with 22 points, 14 rebounds and nine assists.
Trailing by 18 points at halftime, the Thunder rallied and tied the game at 97 with 6:02 left to play but ultimately ran out of steam.
The Nuggets and the Thunder could cross path in the postseason but Denver coach Michael Malone suggested looking at potential matchups was premature.
"It could be a potential matchup and all that, but for us, it's just we've got to get there first," he was quoted as saying by The Denver Post. "None of us are sitting there putting our playoff books together. "
Both teams are next in action on Thursday night, with the Nuggets playing the Utah Jazz at home, while the Thunder host the Philadelphia 76ers.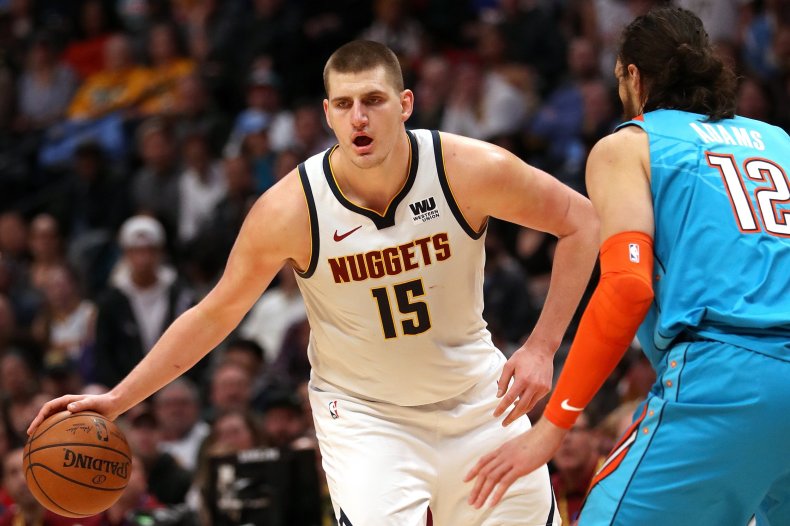 Nikola Jokic Laughs off MVP Chants after Inspiring Denver Nuggets to Win over Thunder | Sports