Parkland Shooting Suspect Nikolas Cruz's Gun Reportedly Jammed With 150 Ammo Rounds Left, Official Says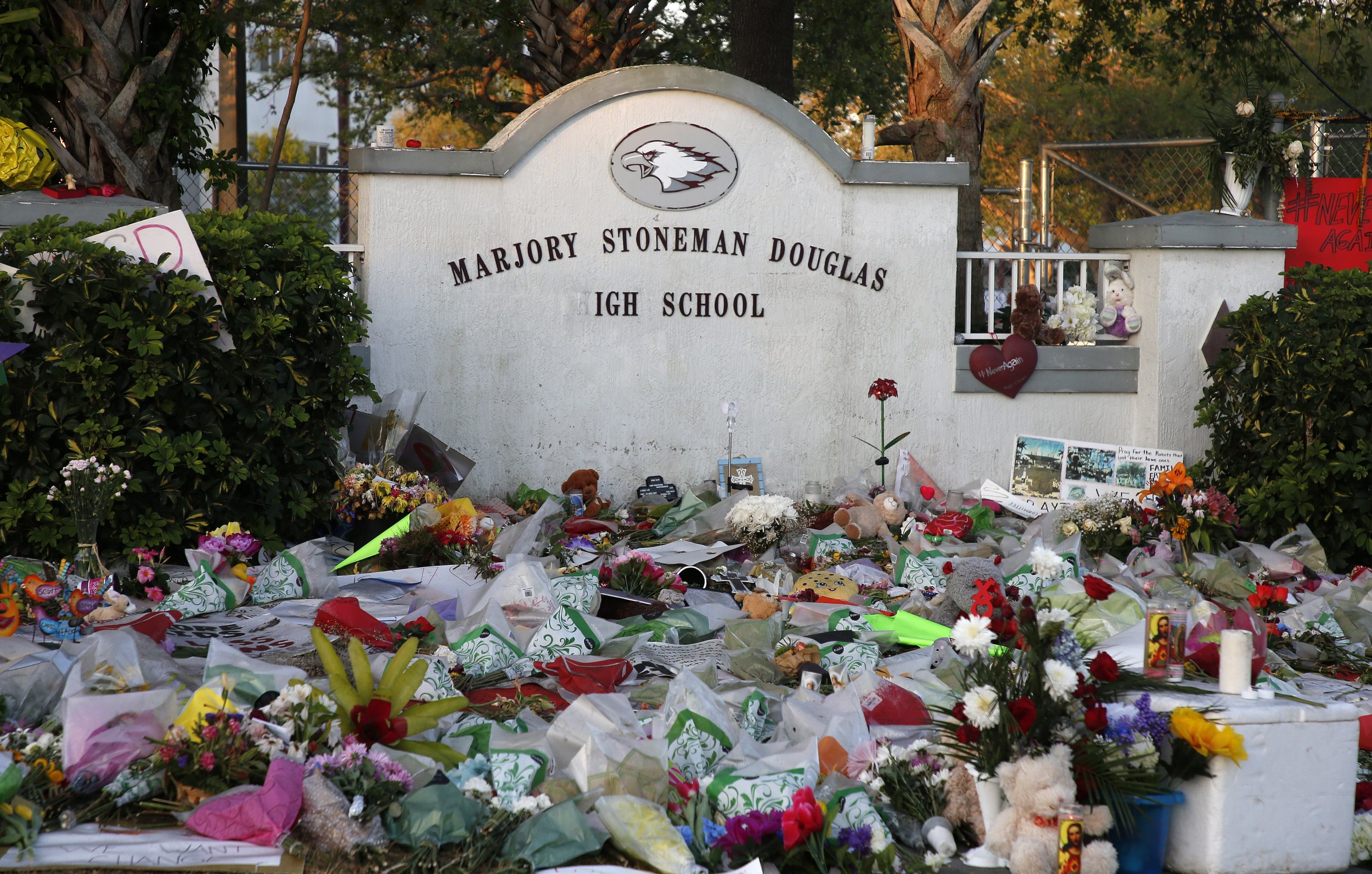 The shooting at a Florida high school earlier this month that left 17 dead reportedly could have been much worse had the shooter's gun not jammed, which led him to discard the firearm and flee the scene.
CBS Miami reporter Jim DeFede wrote Tuesday that an official briefed on the investigation told the station that suspected gunman Nikolas Cruz had planned on shooting from a stairwell vantage point. Sources told DeFede that the plan was foiled when the gun he was using jammed.
"Cruz attempted to create a sniper's nest by shooting out the glass window in the stairwell, firing 16 rounds into the impact glass. Luckily, the hurricane-proof window did not shatter," DeFede wrote on Twitter.
After the firearm jammed, Cruz was said to have dropped it and fled the scene. This alleged jamming is thought to be why Florida Senator Marco Rubio has come out against high-capacity magazines. Cruz reportedly still had 150 rounds of ammunition with him when the firearm jammed.
Rubio said during a CNN town hall that he would support raising the age at which people can buy rifles, as well as changes in the background check system. He also said he would support banning bump stocks, which allow a semiautomatic weapon to fire like a machine gun.
Related: Florida teen arrested after threatening to kill students in online game
During the televised debate, the senator was confronted by family members of those killed in the shooting at Marjory Stoneman Douglas High School in Parkland, Florida. When asked by the father of a 14-year-old victim to "tell me you will work with us to do something about guns," Rubio replied that the problems brought up by the shooting "cannot be solved by gun laws alone"
The Broward County Sheriff's Office has faced numerous questions over its response to signs alerting authorities about Cruz. Sheriff Scott Israel has said authorities received only 23 calls involving Cruz or his brother, though public records reportedly show there were as many as 45.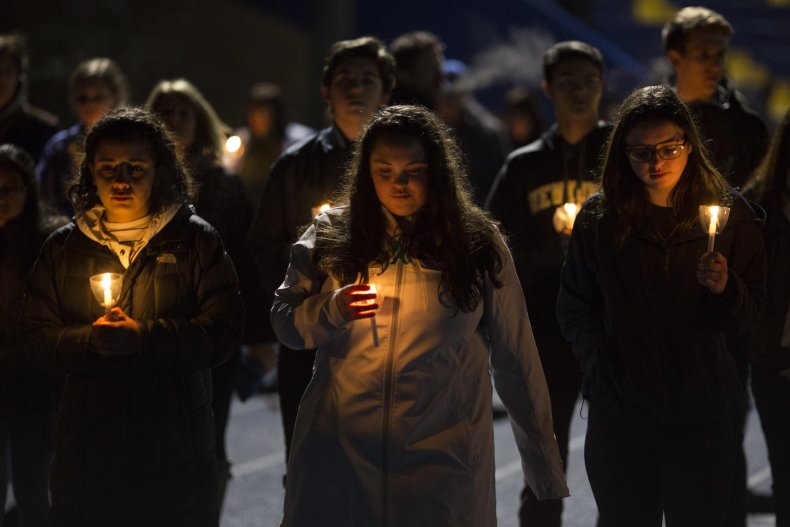 In a statement just days after the February 14 shooting, the FBI said it had received a call that reported concerns about Cruz, "as well as the potential of him conducting a school shooting." The bureau said that "protocols were not followed."
"We are still investigating the facts," FBI Director Christopher Wray said at the time. "I am committed to getting to the bottom of what happened in this particular matter, as well as reviewing our processes for responding to information that we receive from the public. It's up to all Americans to be vigilant, and when members of the public contact us with concerns, we must act properly and quickly."