Nikolas Cruz's Foster Parents Say They Knew All About His Gun Arsenal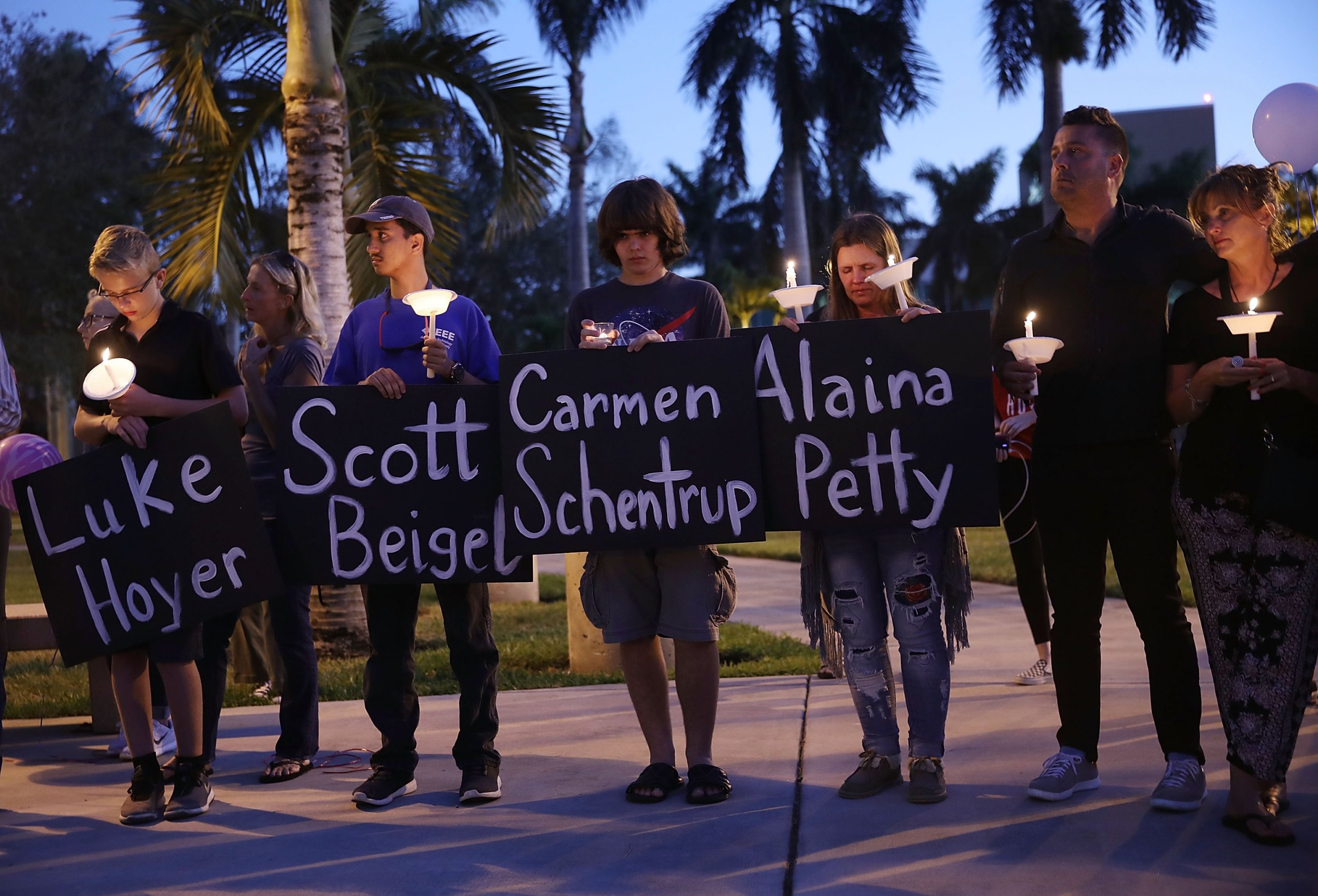 A Florida couple that took in orphaned school shooting suspect Nikolas Cruz late last year said they knew all about his gun arsenal—but never suspected the "monster" 19-year-old would trick them to gain access to the secured weapons.
James and Kimberly Snead of Parkland, Fla., said they allowed Cruz to keep his guns—an AR-15, two other assault rifles, BB guns and pellet guns—as long as he stored them in a locked safe, the couple revealed in an exclusive interview with the Sun-Sentinel published on Saturday.
Cruz had to ask permission to use his weapons, as James Snead said he had the only key to the safe. But it turned out Cruz had a spare key.
"We had this monster living under our roof and we didn't know," Kimberly said. "We didn't see this side of him."
The couple maintains they were unaware of Cruz's apparent plan to shoot up Marjory Stoneman Douglas High School on Valentine's Day. In all, Cruz is charged with killing 14 students and three staff members. A neighbor had reported to the FBI suspicious activity by the alleged gunman, but the agency failed to act in time.
"Everything everybody seems to know, we didn't know. It's as simple as that," Snead added.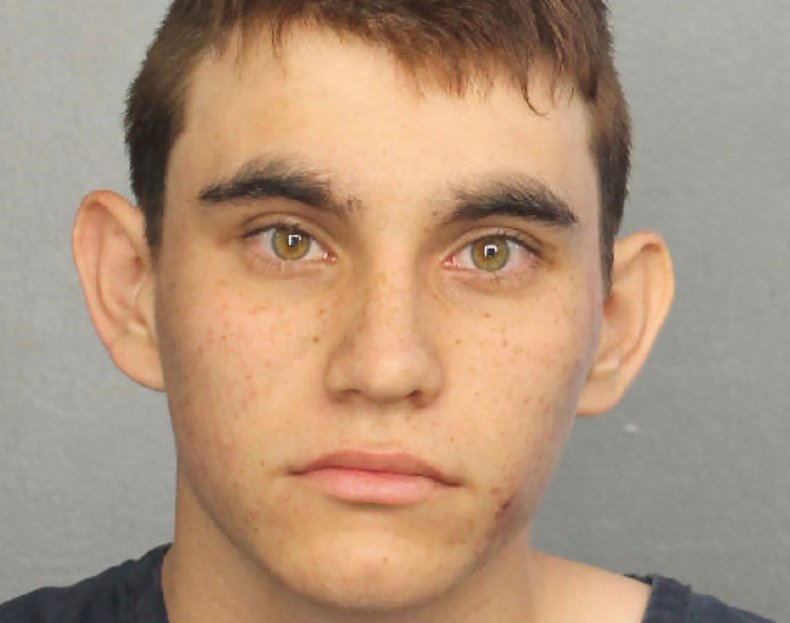 Snead, 48, is a military intelligence analyst and a decorated war vet "who served stints in the Middle East between 1988 and 1996," according to the Sun-Sentinel. Kimberly Snead, 49, is a neonatal intensive care nurse who cares for premature and ill babies.
The Sneads took in Cruz after his mother, who adopted him, died of pneumonia in November. Before moving in with the Sneads, Cruz briefly stayed with a family friend in Lantana.
The couple says Cruz told them he was set to inherit at least $800,000 from his deceased parents when he turned 22. "The Sneads have since seen paperwork they think supports the claim he was going to be very financially comfortable," the Sun-Sentinel reported.
According to police, Cruz confessed to the crime soon after being apprehended.
"Cruz stated that he was the gunman who entered the school campus armed with a AR-15 and began shooting students that he saw in the hallways and on the school grounds," according to court documents.
Survivors of the mass shooting are planning to march in Washington, D.C., next month to demand comprehensive gun control legislation.
"People keep asking us, what about the Stoneman Douglas shooting is going to be different, because this has happened before and change hasn't come?" Cameron Kasky, an 11th grader told ABC News on Sunday. "This is it."