Nikolas Cruz to Change Plea to Guilty in 2018 Parkland School Killings
Nikolas Cruz, the gunman accused of killing 17 people at Florida's Marjory Stoneman Douglas High School in 2018, plans to change his plea.
Cruz's attorneys said at a hearing Friday that their client plans to plead guilty to the massacre. Broward County Circuit Judge Elizabeth Scherer set a change-of-plea hearing for Wednesday morning.
The 23-year-old suspect appeared in court Friday to plead guilty in a separate case related to a jail fight that occurred between him and a sheriff's deputy. Cruz pleaded guilty to four felony charges, including battery on a law enforcement officer and attempted aggravated battery on a law enforcement officer with a deadly weapon.
The February 2018 shooting at the Parkland, Florida, school killed 14 students and three faculty members. More than a dozen other people were injured in the shooting, one of the deadliest school incidents in U.S. history.
Cruz was 19 at the time of the massacre. Law enforcement officials took him into custody that same day. A judge entered a plea of not guilty on Cruz's behalf in March 2018 after his defense attorneys said he was standing mute to the charges.
Cruz has been charged with 17 counts of first-degree murder and 17 counts of attempted first-degree murder. State prosecutors are planning to seek the death penalty. A jury will be convened to determine Cruz's sentence. Florida law requires a unanimous jury decision when the death penalty is deemed an appropriate punishment, Newsweek previously reported.
Fred Guttenberg, whose 14-year-old daughter, Jaime, was killed in the shooting, responded to the news that Cruz intends to plead guilty in a Twitter post on Friday.
"My only comment is to remember the victims. Remember Jaime. Rather than talk about the murderer," Guttenberg wrote.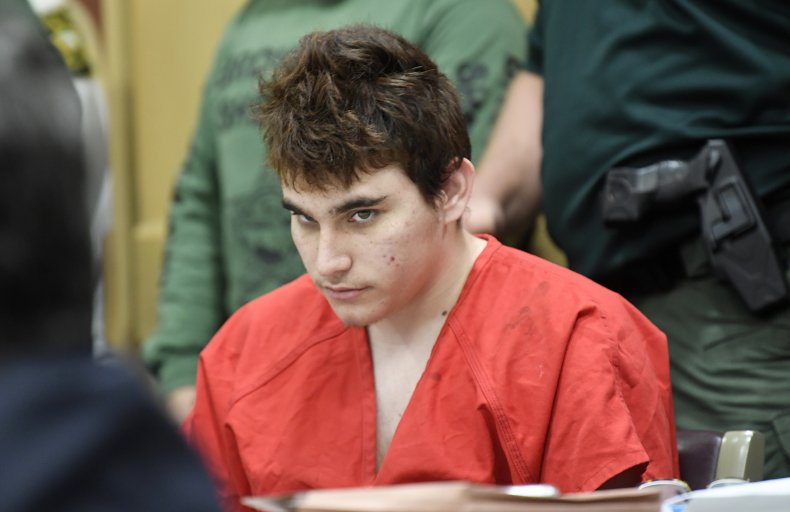 The 2018 shooting sparked a nationwide debate over gun control, and young people led the charge for reform. The "March for Our Lives" movement prompted hundreds of rallies, including a nationwide school walkout about a month after the killings.
Dozens of gun safety laws were passed by state legislatures across the country in the aftermath of the Parkland massacre, ranging from new minimum-age requirements and waiting periods to bans on bump stocks.
On the third anniversary of the shooting earlier this year, President Joe Biden called on Congress to enact gun reform legislation, including background check requirements on all firearms sales and assault weapons bans.
"We owe it to all those we've lost and to all those left behind to grieve to make a change," Biden said at the time. "The time to act is now."
Update 10/15/2021, 12:35 p.m. ET: This story has been updated with additional information about Nikolas Cruz and the 2018 Parkland, Florida, school shooting.
Update 10/15/2021, 12:50 p.m. ET: This story has been updated with additional information on Cruz's guilty plea on four felony charges in his jail battery case.