Nina Simone's Daughter Defends Zoe Saldana Amid Biopic Backlash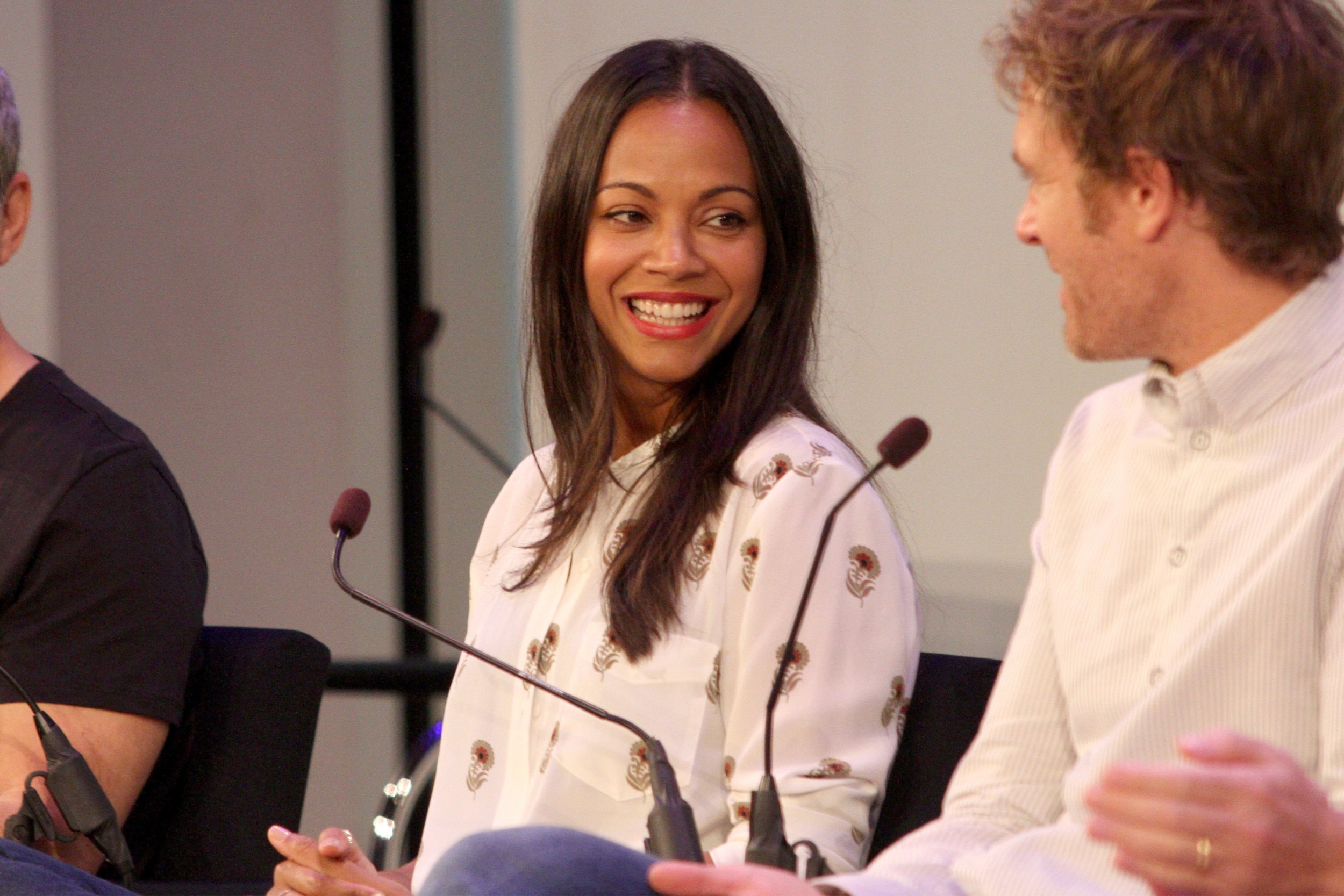 Controversy continues to overshadow Nina, a new biopic about the legendary Nina Simone starring actress Zoe Saldana, following the release of the film's first official poster and trailer this week.
On Thursday, the late singer's estate issued a warning to the film star, telling her via Twitter to keep Simone's name "out of your mouth for the rest of your life." Now, in a new wrinkle to the developing feud, Simone's daughter has jumped to Saldana's defense.
The unlikely missive came after Saldana, fairly innocently, tweeted a quote by Simone, seemingly in response to the backlash that has plagued the biopic since it was announced in 2012. After distributor RLJ Entertainment released a first look on Tuesday, the singer's fans accused the filmmakers of darkening Saldana's skin and fitting the Latina actor with a prosthetic nose to look more like Simone.
Simone's daughter Lisa Simone Kelly responded to the tweet, saying she had no idea her mother's official and verified Twitter account—run by her estate—had posted the message and insisted Saldana herself is not the problem.
"It's unfortunate that Zoe Saldana is being attacked so viciously when she is someone who is part of a larger picture," she told TIME. "It's clear she brought her best to this project, but unfortunately she's being attacked when she's not responsible for any of the writing or the lies."
The lies Simone Kelly refers to include one scene in the recently released trailer in which doctors and police officers forcefully strap the singer to a hospital bed. "Everything from the first scene when she's strapped to a gurney is a lie," said Simone Kelly's husband, Rob Kelly. "We're both very passionate about her legacy being told the right way," he added.
Saldana has taken the brunt of the criticism directed at the film, with fans and family members alike taking umbrage with the fact that the actor, who is of Dominican and Puerto Rican descent, shares little in common appearance-wise with the African-American singer. Simone Kelly previously backed Emmy Award-winning How to Get Away With Murder star Viola Davis for the part, while adding that her mother would have been happy with Oscar winner Whoopi Goldberg playing her.
Nina, directed by Cynthia Mort, has had a rocky road to release. It was first screened at the Cannes Film Festival in 2014 but is only now scheduled for general release in the U.S. The film is due in cinemas and video on demand in April.