Nindies Nintendo Direct: Everything Announced
The Nindies Showcase Summer 2018 shone the spotlight on independent games coming to Nintendo Switch this year and next. Pegged as a "part two" for the Nintendo of Europe highlight video released last week during Gamescom, the Nindies Summer Showcase had even more games and announcements to deliver, with a ton of indie darlings like Undertale and Into the Breach finally making their way onto the Switch.
Here's everything that was announced during the Nindies Nintendo Direct.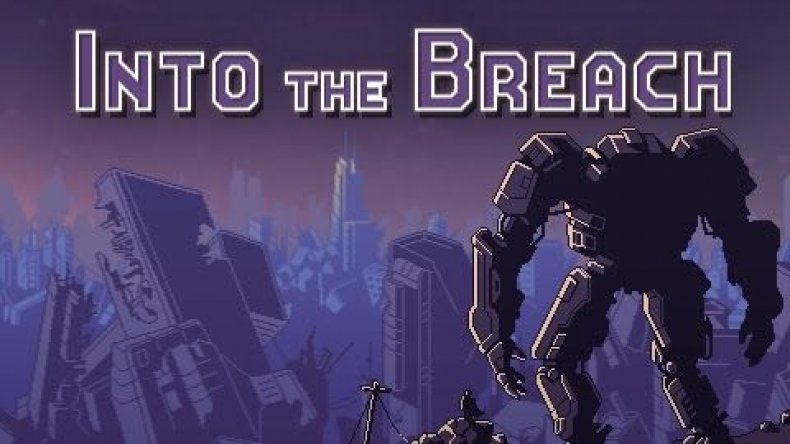 INTO THE BREACH
The announcement that Into the Breach is coming to Switch closed out the Nindies Summer Showcase. Suit up in powerful mechs to take down bugs in various environments in this turn-based strategy game. Place your mechs on the board, move and attack the bugs before they attack you.
Into the Breach is available now for Nintendo Switch.
HYPER LIGHT DRIFTER SPECIAL EDITION
The main protagonist of this story is Drifter, a warrior plagued by an illness who needs to traverse dangerous lands to find the cure. Equipped with ancient weapons only he can use, Drifter will need to use everything in his arsenal to win.
Drifter will gain a special Switch-exclusive outfit that will allow players to find secrets like Gear Bit crates and Drifter mounts easier. There are a couple of new weapons, like the Crystal Shot and the Blade Caster, which are earned by completing the Tower Climb mode, another exclusive for the Switch.
Hyper Light Drifter Special Edition will release Sept. 6.
TOWERFALL
TowerFall is a popular action game that allows friends to duke it out in local multiplayer matches anywhere with the Switch. This version of the game includes all original and add-on content, as well as a new six-player battle mode, four additional Variants and the ability to play as Madeline and Badeline, two characters from the indie game Celeste .
TowerFall ascends releases for Nintendo Switch on Sept. 27.
TREASURE STACK
Treasure Stack merges the platforming and puzzle genres, letting players use hookshots and grappling hooks to match treasure chests instead of blocks. With cross-platform play with Xbox One and PC, players will be able to stack online with even more players.
Treasure Stack launches for Switch this winter.
ZARVOT
Players can control cubes as they make their way through various levels, blasting enemies in hope of cheering up their best friend. Zarvot offers a story mode and five different versus modes.
Zarvot launches first on Nintendo Switch in October.
MINEKO'S NIGHT MARKET
This 20+ hour game sees players traverse four regions as Mineko, a young girl in a town that worships cats. Players can perform activities like sewing and woodworking to create trinkets to sell for cash.
Mineko's Night Market will release in early 2019.
SAMURAI GUNN 2
This sequel to the original brawler features a new adventure mode. Players can explore a medieval metropolis on the brink of crisis to discover the mystery behind Gunn City's ghostly threat, fighting through enemies using one of four characters in this sword and gun action game. Classic Versus Mode also returns, for up to four players.
Samurai Gunn 2 launches on Nintendo Switch in early 2019.
BULLET AGE
In this co-op action game, players team up in an intuitive mix of sword and gun gameplay. Bullet Age also features challenging platforming, fully upgradable weapons and a charming cartoon art style.
Bullet Age launches as a console exclusive on Nintendo Switch in November.
THE WORLD NEXT DOOR
The World Next Door is a story-driven game with puzzle elements, which follows a rebellious teenage girl trapped in a parallel world inhabited by magical creatures. Get to know a large cast of characters, building your reputation in a system that has branching dialogue based on your choices.
The World Next Door releases in early 2019.
LEVELHEAD
If you're a fan of level building, then Levelhead is for you. Use the Nintendo Switch's touchscreen or traditional controls to create and upload levels.There's also an option for co-op level-building. With cross-platform capabilities, content can be shared with players on all platforms that also support Levelhead , including PC, iOS and Android.
Levelhead launches on Nintendo Switch in November.
KING OF THE HAT
This fast-paced party game lets players try and crush their friends' hats. Each match is short and action-packed, allowing players to cram as many matches in a couch co-op session as possible. There's local and online multiplayer, with the option for each player to use a single joy-con controller.
King of the Hat launches on Nintendo Switch in early 2019.
UNTITLED GOOSE GAME
Untitled Goose Game allows players to control … a goose, wreaking havoc on townspeople. Part stealth, part sandbox, this goose simulator really brings out players' inner goose.
Untitled Goose Game launches on Nintendo Switch in early 2019.
RELEASE DATE ANNOUNCEMENTS
There were a lot of game announcements during the Nindies Nintendo Direct, but some already-announced titles received release dates, or at least a window. Here's a list of the Nindie games with their release dates.
The Messenger (Aug. 30)
Bastion (Sept. 13)
Wasteland 2: Director's Cut (Sept. 13)
Undertale (Sept. 18)
Light Fingers (Sept. 20)
Superbrothers: Sword & Sworcery EP (October)
Jackbox Party Pack 5 (October)
Transistor (November)
Desert Child (December)
Dragon Marked for Death (Dec. 13)
What do you think of the lineup of Nindie titles? Which are you looking forward to playing the most? Let us know in the comments section below.