Nine Anne Frank Quotes to Honor Her Inspirational Memory 73 Years to the Day After They Were Published
More than 70 years after her diary was published, Anne Frank remains an inspiration to many. She was known for her perseverance and optimistic outlook, even in one of the darkest times in modern history.
After fleeing Nazi persecution in 1942, Anne and her family went into hiding in Amsterdam. During that time, she kept a record of everything that was happening in the diary she received for her 13th birthday. Two years later, her family was found in the living quarters where they were hiding and sent to concentration camps. Anne died of typhus at age 15 in March 1945, a few weeks before British soldiers liberated the camp where she was being held.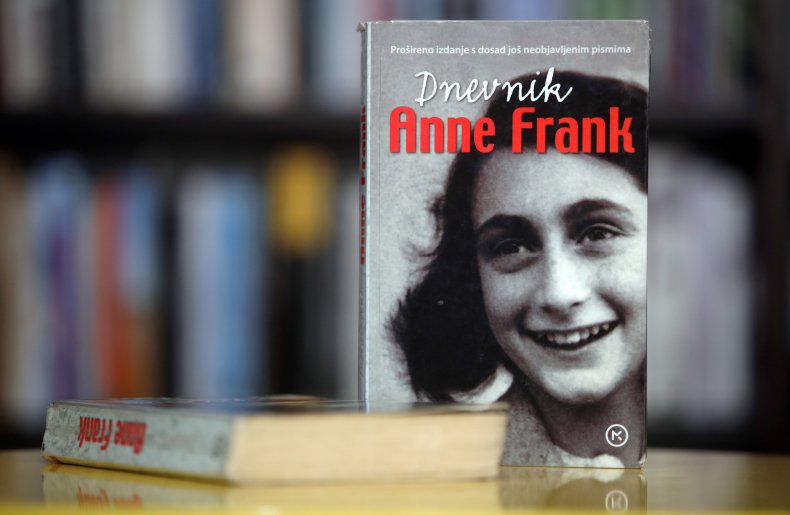 Anne's father, Otto, was struck by his daughter's insights when he read her diary. "The Anne that appeared before me was very different from the daughter I had lost. I had had no idea of the depth of her thoughts and feelings," he recalled. He published her diary on June 25, 1947, in the Netherlands. Since then, Anne's work has been read by millions and translated into over 50 languages around the world, and it is arguably the most famous diary of all time.
The following quotes honor her inspirational memory:
"How noble and good everyone could be if, every evening before falling asleep, they were to recall to their minds the events of the whole day and consider exactly what has been good and bad. Then without realizing it, you try to improve yourself at the start of each new day."
"How wonderful it is that nobody need wait a single moment before starting to improve the world."
"I know what I want, I have a goal, an opinion, I have a religion and love. Let me be myself and then I am satisfied. I know that I'm a woman, a woman with inward strength and plenty of courage."
"Whenever you're feeling lonely or sad, try going to the loft on a beautiful day and looking outside. Not at the houses and the rooftops, but at the sky. As long as you can look fearlessly at the sky, you'll know that you're pure within and will find happiness once more."
"The weak fall, but the strong will remain and never go under!"
"Riches can all be lost, but that happiness in your own heart can only be veiled, and it will bring you happiness again, as long as you live."
"The best remedy for those who are frightened, lonely or unhappy is to go outside, somewhere they can be alone, alone with the sky, nature and God. For then and only then can you feel that everything is as it should be and that God wants people to be happy amid nature's beauty and simplicity. As long as this exists, and that should be forever, I know that there will be solace for every sorrow, whatever the circumstances. I firmly believe that nature can bring comfort to all who suffer."
"I don't think of all the misery, but of the beauty that still remains."
"In spite of everything I still believe people are really good at heart."