Nine Books That Will Change the Way You Think in 2016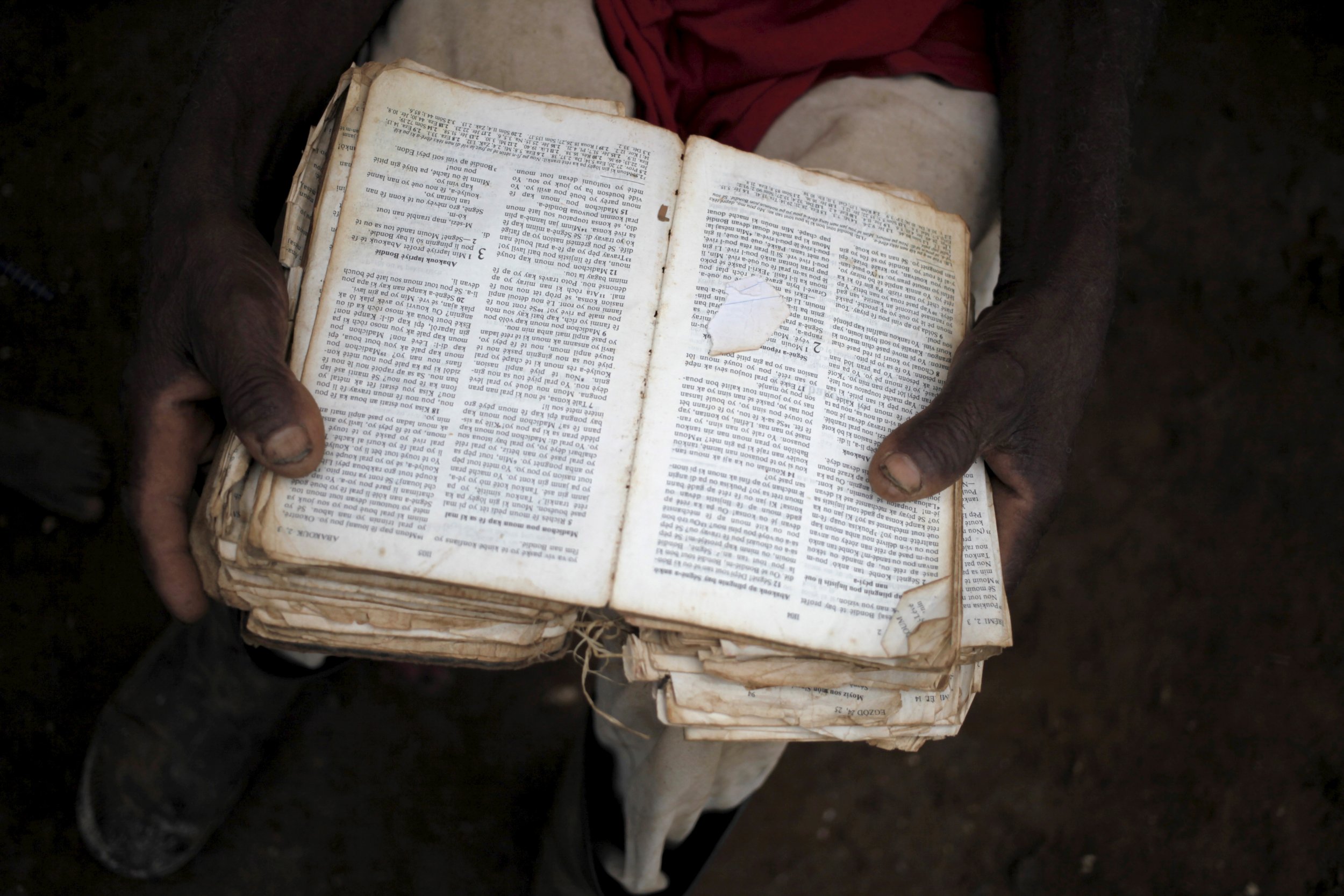 Essential to the book trade, the holiday period can usher in life-changing books that posit a sense of wonder to the mundane commerciality of sale shopping. From self-help guides through classic novels to illuminating autobiographies, our round-up of transformative tomes will capture every kind of reader.
P.G. Wodehouse's Something Fresh (Hutchinson, 2015) features a dotty and modest nobleman, called Lord Emsworth, who unwittingly pockets a prized scarab beetle from a grouchy American billionaire. Marking 100 years since its original publication, Wodehouse's funny and fresh novel is reissued as a centenary edition with introduction by best-selling author, Nina Stibbe. This book is for the Evelyn Waugh enthusiast who longs to be whisked away for the afternoon by a book that has brilliance and humor.
The over-analytical thinker is also in for a treat: Charles Duhigg's Smarter Faster Better (William Heinemann, March 31, 2016) delves into the culture of productivity. The book asserts that managing how you think—and not what you think—is key to turning fortunes around. Keen to welcome an economic revolution, the rapid change in the economic system of a society, Duhigg, a Pulitzer Prize-winning reporter at The New York Times, draws upon goal-setting, creativity and productivity in an illuminating way.
For Game of Thrones fans, Rules For a Knight (Hutchinson, 2015) weaves together Eastern and Western philosophy and literature in this testament to fatherly love. Penned by Boyhood actor, and four-time Academy Award nominee, Ethan Hawke, the book tells the tale of a Cornish knight who, fearing imminent death, composes a letter to his young children. The New Yorker describes the book as a "hybrid parenting guide and self-help book, on horseback" and therein lies its appeal. A touch 'Arthurian legend meets Aesop', it espouses the need to live ethically, kindly and true to oneself.
If you're looking for an inquisitive tome on the state of the British political elite then look no further—Owen Jones's The Establishment (Penguin, 2014) will, at times disarmingly, inform you that the ruling class is alive and well. Covering tax evasion on an industrial scale, independent enquiries, arrests, trials and scandals: the book is an investigative read that may initially bludgeon the reader into misanthropy but an informed and renewed perspective should prevail thereafter.
A novel that is over 70 years old would have some hard pressed to find any inference to the modern-day whirl but Good Morning, Midnight (Penguin, 2000) achieves that by painting a sombre portrait of a woman confronting loneliness and despair in the French capital of Paris. Jean Rhys, author of the fêted prequel to Charlotte Bronte's Jane Eyre—Wild Sargasso Sea—evokes a tale of self-determination in the face of depression and death. Deemed too dour for its initial 1939 readership, this book is for the bookworm who doesn't seek a happy ending.
Ruth Whippman's The Pursuit of Happiness and Why It's Making Us Anxious (Hutchinson, March 10, 2016) is a book for fans of Bill Bryson or Pamela Druckerman. It focusses on the phenomenon of modern-day anxiety and the pressure to seek happiness in a Western ideal that appears to hold the key to everything but the notion of bliss. After relocating to the U.S., Brit journalist Whippman unapologetically explores and debunks the myths behind the fervent American search for happiness, and in doing so reveals a personal desire for something more real and long-lasting.
When U.K. novelist and critical darling Zadie Smith says that she needs Karl Ove Knausgaard's "next volume like crack," you know you're onto a winner. Despite the ominous title to this six-book autobiographical series, My Struggle (Vintage, 2013—or " min kampf" if you translate it to Norwegian—is no master-race manifesto. Instead, readers will appreciate Knausgaard's "just say it how it is" approach. With just four books translated into English, Knausgaard's prose is personal and searingly honest, elucidating on youthful fancy and life's continuing ordeals as an adult—penned by a master of the written word.
If the struggle for political freedom is more on your wavelength, look no further then this book by Iranian human-rights activist, and lawyer, Shirin Ebadi. This is a journey to the Middle East, highlighting the constant battle for fundamental rights between Iranians and the authorities, one that sees Ebadi's sister and daughter detained, her Nobel medal stolen from a safety deposit box and her Tehran offices ransacked. Ebadi perseveres under circumstances of exceptional difficulty. You'll have to wait until Spring for the book, titled Until We Are Free: My Fight for Human Rights in Iran by Shirin Ebadi (Random House, March 3, 2016).
The Fox and the Star (Particular Books, 2015) serves as a beautiful piece of design coupled with thoughtful prose. Coralie Bickford-Smith's masterpiece, which features her award-winning creative skills on the jacket as well as her storytelling, is a fable on friendship and loss. The tale of a fox, simply and earnestly named Fox, who lives in a deep, dense forest, on a quest for his friend Star, who goes missing one evening, will impart the reader with the wisdom to cope in the unlikeliest situations and reassurance that light can be found at the end of every tunnel.