Nine Evangelical Leaders Call on Trump Administration to Release Migrants from Detention Facilities Amid Coronavirus Pandemic
In a Tuesday letter to Acting Secretary Chad Wolf of the Department of Homeland Security (DHS), nine members of the Evangelical Immigration Table called for the release of certain people held by U.S. Immigration and Customs Enforcement (ICE) to be released to quell the spread of coronavirus throughout detention facilities.
While ICE has released some high-risk detainees, the agency has been the target of lawsuits from advocacy groups and others seeking the freedom of other individuals in detention.
Among those who signed the letter to the DHS were General Superintendent of the Assemblies of God USA Doug Clay, President of the Ethics & Religious Liberty Commission of the Southern Baptist Convention Russell Moore and President of the National Hispanic Christian Leadership Conference Samuel Rodriguez.
"In the interest of public health—for these detainees, for the staff of these facilities and for the general public, we encourage you to utilize alternatives to detention for individuals who do not a pose a threat to public safety," read the letter in part. "Detainees who are elderly or who may otherwise be uniquely vulnerable to the worst effects of COVID-19 are of particular concern."
"We understand that, in some cases, vulnerable individuals have already been released from detention facilities, and we thank you for these prudent, compassionate decisions," the letter continued. "We urge you to release others who remain detained but who do not pose a public safety threat."
Newsweek reached out to DHS for comment but did not receive a response in time for publication.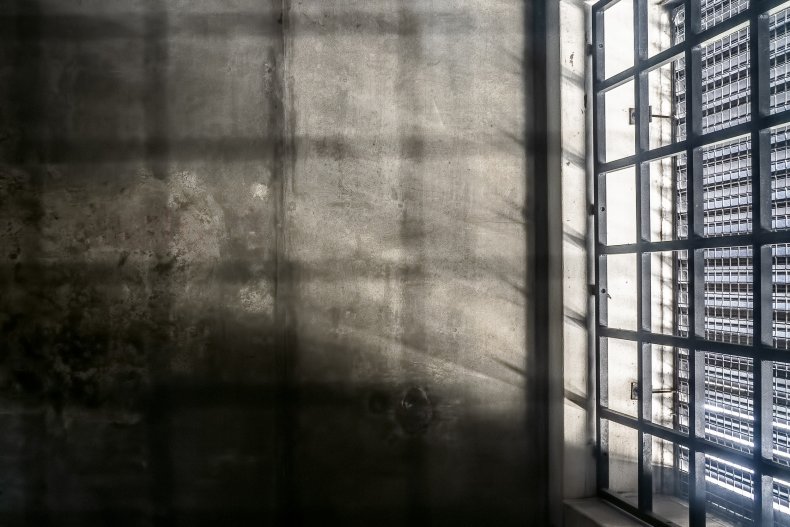 "Crowded conditions in many detention centers make it virtually impossible to implement the social distancing and hygiene recommendations of public health officials," said the President of the National Association of Evangelicals Walter Kim in a Tuesday press release. "Most immigrants would be better protected, at far less public expense and toward greater public health, if they were released to join their familits pending their immigration hearings. Scarce detention beds should be reserved for those charged with crimes, not those seeking asylum or family reunification."
Recent data from ICE indicated 77 confirmed cases of coronavirus among detainees and 19 confirmed cases of ICE employees who work at detention centers contracting the virus. In addition, 72 ICE employees who do not work in detention facilities have reported positive for coronavirus.
Lawsuits have been filed by the ACLU against the DHS, alleging that conditions inside ICE detention centers are conducive to the community spread of coronavirus. In response to one of those legal actions, authorities released four detainees from both the Otay Mesa Detention Center and Imperial Regional Detention Facility in San Diego, California in April.
Allegations in the suit against Otay Mesa and Imperial included a lack of soap and hand sanitizer along with a dearth of personal protective equipment, such as gloves or face masks within the facilities. One ICE employee at the Otay Mesa facility tested positive for coronavirus. Additionally, the four detainees named in the suit exhibited pre-existing conditions, including lung disease, leukemia and HIV which made them more susceptible to contracting coronavirus.
After the detainees were released, the ACLU filed to dismiss the lawsuit.
"Our plaintiffs' release from custody is a victory for them and their families," said Monika Y. Langarica, Immigrants' Rights Staff Attorney with the ACLU Foundation of San Diego and Imperial Counties in a Monday press release. "We urge ICE to continue reducing its population of detained people in accordance with public health experts' recommendations during this pandemic. ICE detention should never be a death sentence."