A gunman opened fire outside a bar in a Cincinnati neighborhood early Sunday morning, leaving nine people wounded, according to police.
The Cincinnati Police Department said that the shooting happened around 1:40 a.m. outside Mr. Pitiful's bar in Over-the-Rhine, the Enquirer reported, where an officer fired one shot at the suspect while the person was fleeing.
It's not currently known whether the suspect was struck by the officer, but all the victims are expected to survive their injuries. Lieutenant Colonel Mike John said that most people suffered "lower extremity injuries," according to USA Today.
"Thankfully, everyone shot is expected to survive. Members of a civil disturbance response team, including the officer who fired at the shooter, did a tremendous job controlling the chaotic and dangerous scene this morning," said Cincinnati police union president Dan Hils, who added that the suspect was "part of a large, unruly crowd."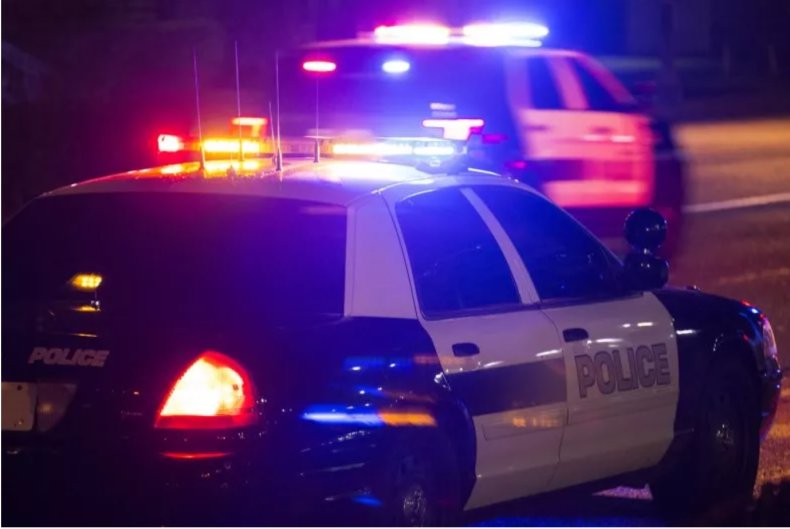 "It is a little unusual when we do not know for certainty whether the individual the officer fired on was struck or not," John said, according to the Enquirer. The lieutenant colonel added that the shooter was wearing a white T-shirt and dark pants.
Lindsey Swadner, the owner of a bar called The Hub and one of the witnesses on the scene, said she heard around 20 to 30 shots being fired a few seconds apart. People panicked and began to seek shelter with some finding safety inside her establishment.
"I made sure everyone was inside, I walked up the street to see what happened and there was, of course, more shooting victims, I'm not sure how many," she told local news station WLWT 5. "I saw two men laying on the ground, kind of holding their leg...There was another man who was sitting in a chair and he seemed to be unable to move."
Swadner continued: "There was another man on the ground, I'm pretty sure they were giving him chest compressions or somebody was over him. I went back down there, maybe 15 minutes later, to try to walk somebody home down the street. Everything was roped off, or taped off. They were trying to get them more tape, they ran out of tape, and that's when the man in the chair had to be lifted out of the chair not realizing he had been shot."
Meanwhile, another shooting happened in the city's Central Business District nearby, leaving two more people injured. However, it's currently unknown whether both shootings are related, according to police.
Newsweek reached out to the Cincinnati Police Department for comment.
More Gun Violence in Ohio
Another shooting happened Friday morning in Ohio where four people were killed in the Butler Township neighborhood. Police found the victims in different areas, and said that they are searching for the suspect who also fled the scene.
The victims included a mother and her 15-year-old daughter who were found dead in a home, according to a family member, local news station WDTN reported.