The Nine Lives of Ozzy Osbourne has now aired on A&E and told the story of one of rock's most colorful characters. The feature-length documentary, which is streaming now for free on A&E's website, got into the ex-Black Sabbath singer's most notorious moments—the dove, the bat and the Alamo all feature—but also gave time to some surprising stories that many rock fans might not know about, from his early time in prison to his recent battle against Parkinson's.
The most shocking details for The Nine Lives of Ozzy Osbourne
Ozzy's attempted murder of Sharon
The moment that has garnered the most headlines for the A&E doc is when it tells the story of the time that Ozzy tried to kill manager and wife Sharon Osbourne. The documentary recounts how Ozzy calmly announced that it was time for his wife to die, and the next thing he knew he woke up in a jail cell where he had been charged with attempted murder, and was only let out when Sharon dropped all charges.
In the doc, Ozzy says of the moment: "I felt the calmest I had ever felt in my life. I was just peaceful. It's not exactly one of my greatest achievements."
In a weird way, however, the event served to make their relationship stronger, as it was the first step in Ozzy getting sober. As Sharon said in The Nine Lives of Ozzy Osbourne: "Thank God the judge put him in treatment for six months. I had time to really think about what he should do."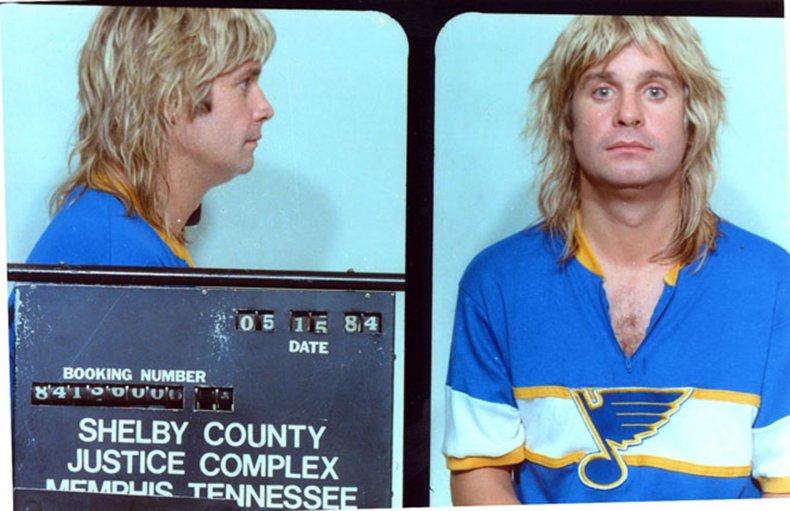 Tour tales
Each rock star has his own set of urban legends around him, and Ozzy has more than most. There was that time he bit off a dove's head in a record company's offices, the time he bit the head off a bat on stage, or the time he was arrested for urinating on the Alamo while dressed in his wife's clothing.
However, unlike other stories about famous rockstars, The Nine Lives of Ozzy Osbourne revealed that all these stories were true. The doc detailed how, for example, Ozzy had to get a rabies shot after biting the bat's (which he'd assumed was rubber) head, and shows an image of that shot being administered to him. It also detailed how the Alamo incident happened after Sharon hid his clothes, thinking it would prevent him from going on another alcohol binge. However, it just led him to sneak out wearing her clothes. Needing to answer the call of nature on the way, he did not realize he was urinating on a monument.
Surprisingly, this was not even the only public urination story that featured in the film. Ozzy also reveals he got put into jail for peeing after waking up at the side of a road after a night of heavy drinking with Motley Crue.
One urban legend Ozzy was unable to verify in the doc, however, was the story that he snorted a line of ants after partying with the Crue. "It's certainly possible," he says in the movie.
Early prison
Even before his hellraising days on the road, Ozzy had some problems with the law. In the doc, he details how as a young man he went to prison for breaking into a local shop, and spent six weeks behind bars. Later, he also recounted how it was in jail that he got one of his first tattoos, drawn on his hand by a criminal with a life sentence.
In the documentary, Ozzy hinted that his time in prison was not easy. "When you're in a place full of bad people, it's a bit of an education," he said. "They don't want to kill you, they want to have sex with a young boy with long auburn hair. One month in jail was long enough."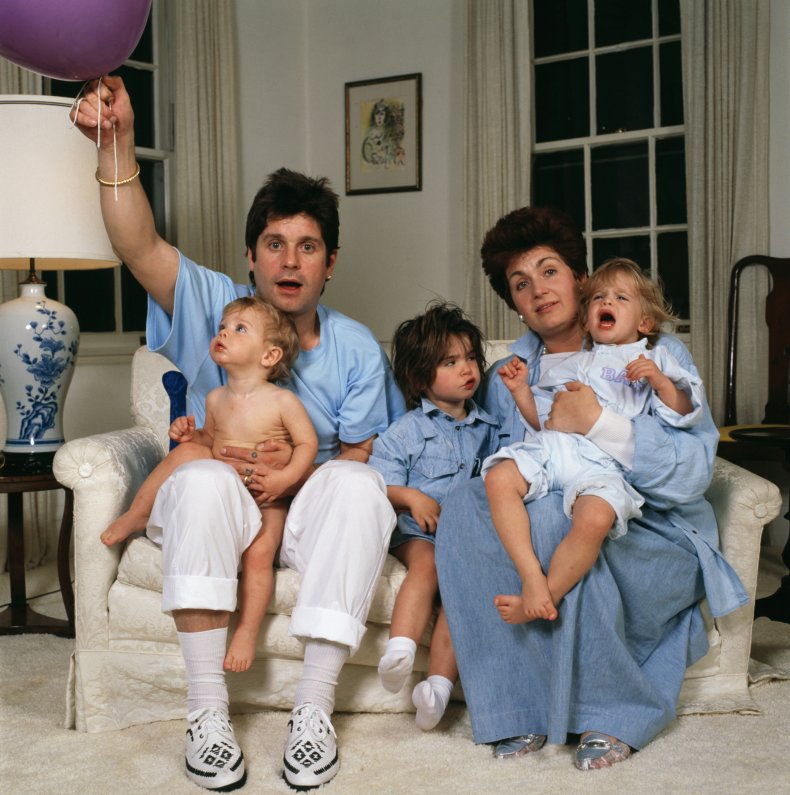 Parkinson's
The documentary details all of the health scares that have affected the Osbourne family, from Sharon's bout of colon cancer to Ozzy being diagnosed with what was thought to be multiple sclerosis, as well as the quad bike accident that nearly killed the rocker.
However, The Nine Lives of Ozzy Osbourne ends with Ozzy's diagnosis with a form of Parkinson's, as first revealed in a Good Morning America interview in January 2020.
In that interview, Sharon said: "There's so many different types of Parkinson's; it's not a death sentence by any stretch of the imagination, but it does affect certain nerves in your body. And it's – it's like you have a good day, a good day, and then a really bad day."
The doc also showed him living with the illness, and showed that he seems to be doing well, recording a new album and getting ready for a (possibly final) world tour that is due to start in October 2020.
The other Osbournes
Most Ozzy fans will be familiar with wife Sharon and their children Kelly and Jack, all of which are interviewed in the film, but the doc also gave glimpses of the singer's three other children. His other daughter with Sharon, Aimee, who famously declined to appear in the reality TV show The Osbournes, makes a brief appearance, and his two children—Jessica and Louis—with first wife Thelma were also mentioned.
Jessica and Louis, however, do not make an appearance in the doc, though they have spoken about their upbringing in previous documentaries. In 2011's God Bless Ozzy Osbourne, for example, Louis said: "When he was around and he wasn't [drunk], he was a great father. But that was kind of seldom, really. I just have a lot of memories of him being drunk, random s*** like driving cars across fields and crashing them in the middle of the night and stuff like that. It's not good for family life, really."
Ozzy's eldest child Jessica, meanwhile, added: "I don't remember being put to bed or having a bath by dad or anything like that. I wouldn't say he was there for us, no, never on sports day, school trip, parents' evening. He wasn't like that, no."
The Nine Lives of Ozzy Osbourne is streaming now on AETV.com.