'Nine Perfect Strangers' Release Schedule: When the Remaining Episodes of the Hulu Show Will Air
Nine Perfect Strangers is the latest thriller to fill the hole in your life left by Big Little Lies, Mare of Easttown and The Undoing.
Hulu released the first three episodes of the show on August 18. The show sees Nicole Kidman star as a mysterious wellness retreat owner overseeing a new kind of therapy for an all-star cast of patients.
The full series, based on a book by Lianne Moriarty, will have eight episodes, which will be released in the coming weeks.
Here's when you will be able to watch from episode 4 of the Hulu show and onwards.
When is Nine Perfect Strangers Episode 4 out?
The next episode of the show, entitled "Brave New World," will come out on August 25.
As with most Hulu shows, it will be available at 3 a.m. ET / midnight PT on the streaming service.
So far, Hulu has not released episode summaries for the upcoming installments.
When will the rest of Nine Perfect Strangers air?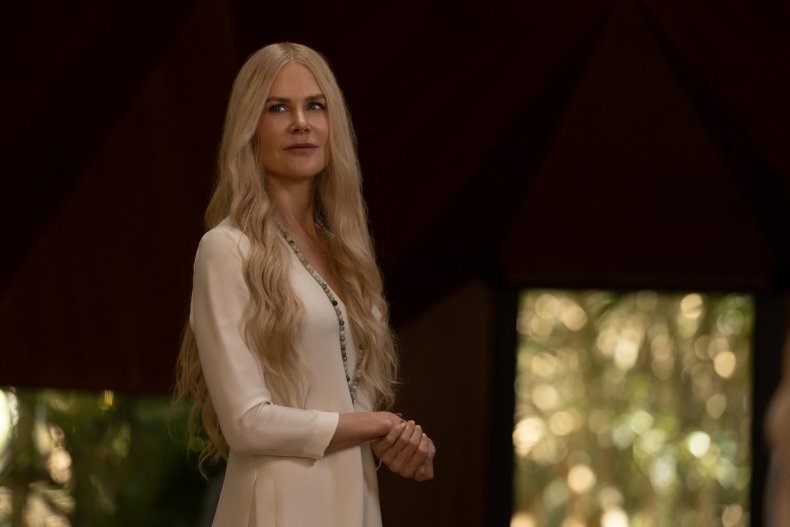 After the first three episodes were released all at once, the remaining five episodes will be released weekly on Wednesday mornings in the U.S.
The release schedule for the remaining episodes is as follows:
Episode 4 ("Brave New World"): August 25
Episode 5 ("Sweet Surrender"): September 1
Episode 6 ("Motherlode"): September 8
Episode 7 (episode title TBA): September 15
Episode 8 (episode title TBA): September 22
The cast of Nine Perfect Strangers has kept many of the plot details under wraps, though reviews have hinted that a number of the guests of the wellness retreat have some dark secrets that are revealed as the show goes on.
What they have spoken about, however, is some of the bizarre moments of filming the show, including how Kidman stayed in her character and Russian accent for the entirety of shooting.
The Oscar-winning actor said of this to Indiewire: "I walked in as Masha and I never related to anybody in any other way," Kidman said. "I only related to them as Masha and stayed in the character...[The cast] would talk to me or use my name Nicole, and I would completely ignore it. I'd only respond to Masha."
Speaking to Newsweek, meanwhile, Melissa McCarthy said of filming the series: "It was an amazing cast, an incredible story, and then it was like 'oh. Should we go to one of the most beautiful places in the world where it's incredibly safe during a pandemic?' There weren't any negatives towards it."