Nine Slapped With Criminal Charges After Handing Out Food to Homeless in El Cajon, California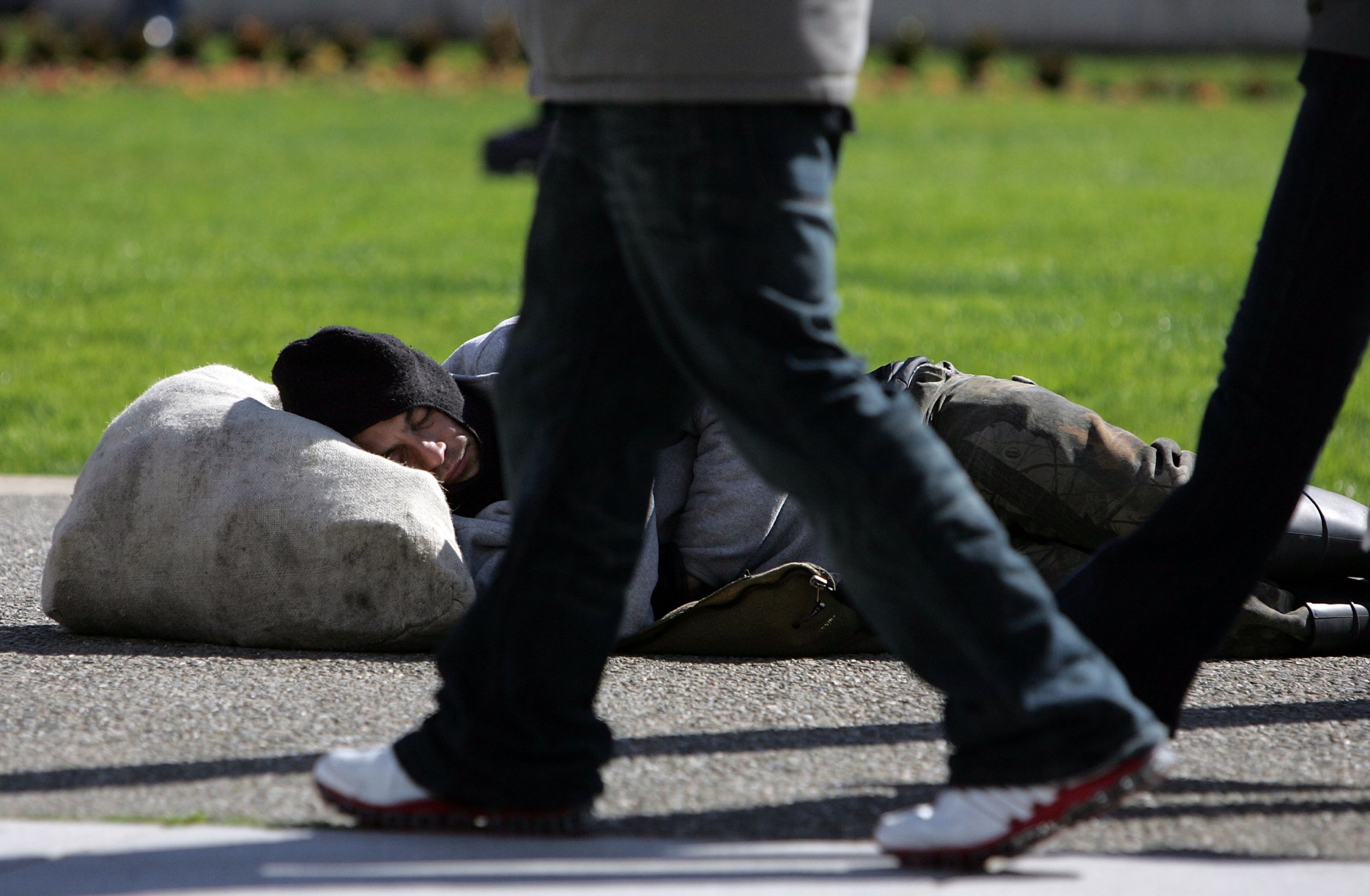 Nine people have been charged with misdemeanor offences in El Cajon, California, after handing out food to the homeless.
Volunteers in the city's Wells Park on Sunday handed out food, clothes, shoes and toiletries to the homeless, NBC 7 reported.
However all nine were slapped with criminal charges by police citing El Cajon municipal code 1.28.010, which prohibits "food sharing" in public spaces, including city parks.
The ordinance was passed by El Cajon City Council back in October at the height of a Hepatitis A outbreak. The San Diego Union-Tribune reported that the volunteer group that distributed the food was formed in defiance of the ordinance.
Among those charged with a misdemeanor citation was a 14-year-old girl, according to reports. None of those charged were led away in handcuffs.
The city's authorities claim the ban was necessary to contain the spread of the Hepatitis A outbreak, but the group claims it criminalizes and dehumanizes the homeless.
They have pledged to fight the enforcement of the rule.
"It was absolutely necessary to beak this law until they were willing to enforce it, and, now that they have, we will continue this fight in court," organizer Shane Parmely told the Tribune.
In November, council member Ben Kalasho defended the measure in an interview with NBC 7.
"What we're saying is feeding them at city parks is a bad idea given the situation that we're in with the Hepatitis A outbreak and the fact that it makes the place completely messy afterward," he said.
Kalasho continued: "You can go out there, pick them up, take them back to your house and feed them and board them and room them and have them take a shower if you're really wanting to help."