Ninja Baboons Use Super Sneaky Stealth Tactics to Raid People's Homes for Food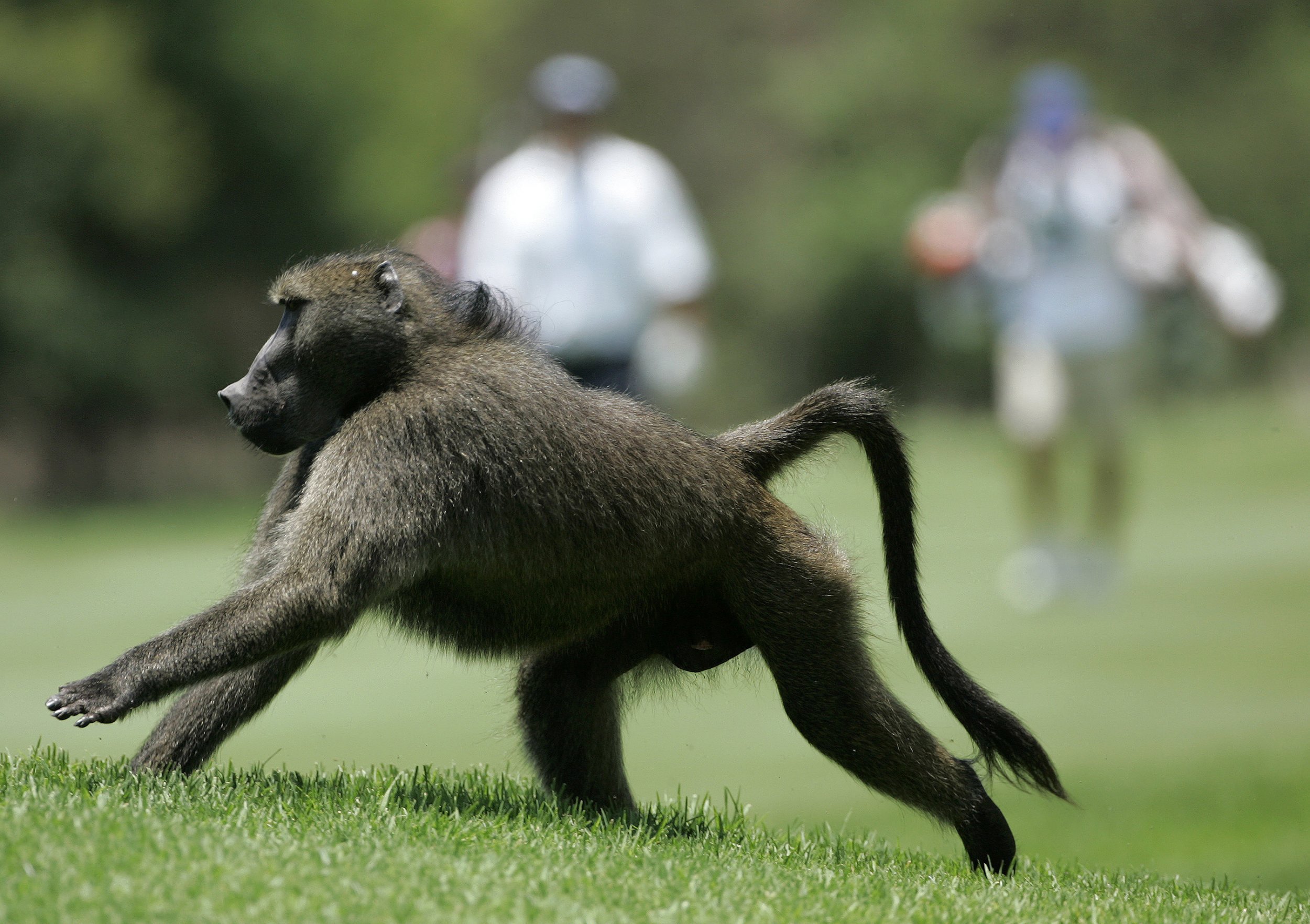 Baboons that raid South Africans' gardens, trash cans and homes appear to be more strategic in their food forays than scientists previously believed. Researchers from Swansea University have discovered that baboons sneakily use a sit-and-wait strategy before raiding people's homes.
Data from tracking collars revealed that male baboons around Cape Town would sit at the city's edge. Once an opportunity arose, they would make their way into the urban environment where they could find better food—or at least richer, calorie-heavy foods.
"People assume that baboons don't have enough food in their natural habitats and therefore have no choice but to forage in town," Gaëlle Fehlmann, lead author of the study, said in a press release. "In fact, our research shows there is plenty of food in the natural environment, where there is very little risk of the baboons being disturbed by anyone. In contrast, the chances of human-baboon conflicts in urban areas are high, but so are the food rewards, which are 10 times richer in terms of calories."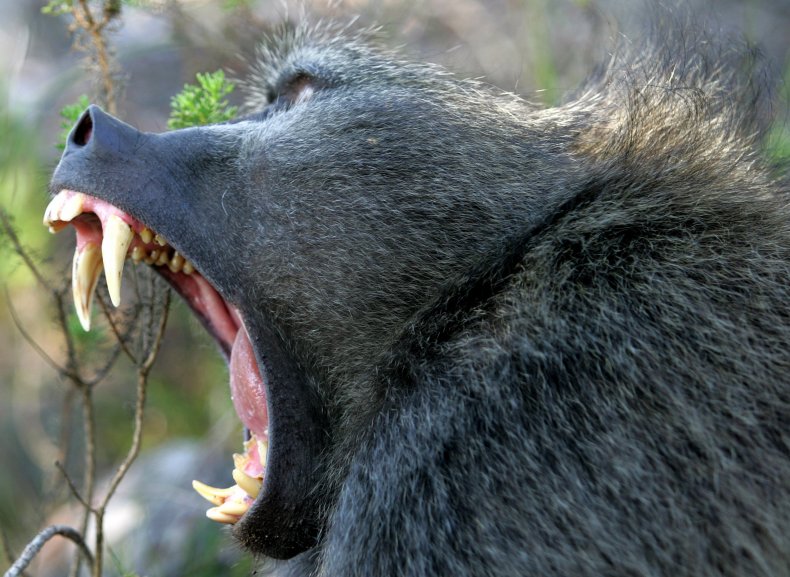 A previous study showed that Cape Town's successful baboon management program was keeping baboons out of the city, but some male baboons were still sneaking in. The latest study, published in Scientific Reports on Wednesday, tracked 10 males using collars equipped with GPS and accelerometer sensors to reveal the primates' methodology.
"We suspected the baboons were doing something clever to allow them to minimize the risks associated with urban foraging, and the data collected from the collars confirmed this," said lead author Andrew King from Swansea University.
The data also revealed how the animals are coping with human-caused environmental changes, like the growth of cities.
The raiding tactics these baboons used result in less time spent searching for food. Baboons who don't raid people's homes in the Cape Peninsula or in other places in Africa spend at least 50 percent of their time seeking out food. The baboons in the study spent a much smaller fraction of their time—around 10 percent—foraging.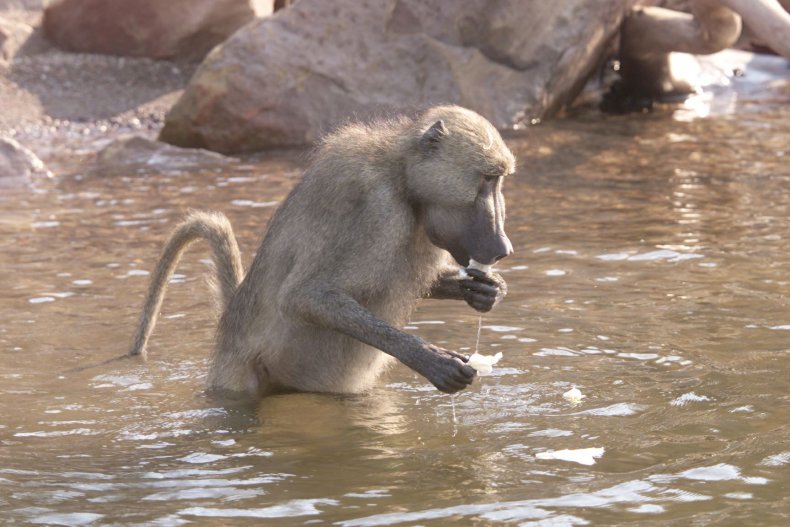 "Behavioral flexibility has long been considered a central component of a species' ability to cope with human-induced environmental changes but has been difficult or impossible to quantify in wild animal populations," said Fehlmann. "The new tracking technologies employed by the researchers are changing this."
Outside Online reported about the front lines between humans and baboons in South Africa, detailing how strategies on how to manage baboons differ wildly. Justin O'Riain, co-author of the new study and a professor at the University of Cape Town, and Jenni Trethowan, a fierce advocate for the baboons and opponent of Cape Town's current baboon-management program, have been at odds with how to deal with the problem of raiding baboons.
Stories of baboons mugging, attacking and raiding people's homes have led to violent reactions from humans. Videos of baboons ransacking houses and stealing food from people's cars have raised concerns the animals could be dangerous to humans—but more often than not the primates are just a big nuisance. Sometimes management tactics have included capturing and killing the repeat offenders, reported Outside Online.
O'Riain, also the director of the Institute for Communities and Wildlife in Africa at the University of Cape Town, said the raiding baboons were a "real challenge." The latest research may at least help the city refine its strategies.