Ninja Battles Featuring 'Fortnite': Where to Watch 60 Top Streamers Compete for $400,000
On Wednesday, Tyler "Ninja" Blevins announced his latest Fortnite tournament series. Ninja Battles featuring Fortnite will take 60 of the top streamers across Twitch, Mixer and YouTube and have them compete for a bit of the $400,000 prize pool.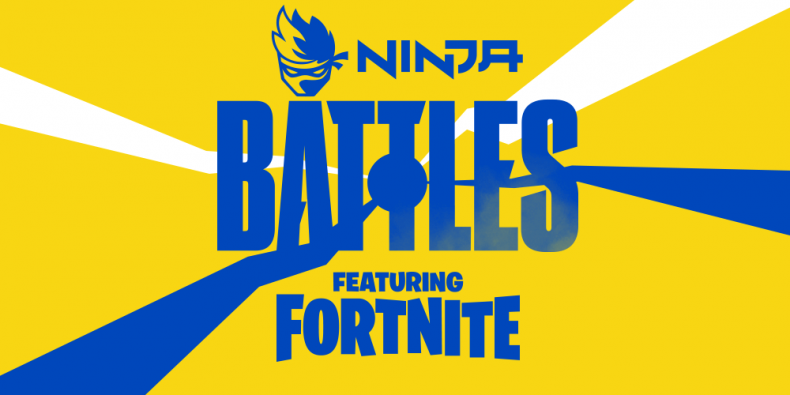 "'Ninja Battles' brings a new kind of gameplay to the community," Blevins said in the press release. "I am excited to share this competitive experience with my fans, as well as have my fellow gamers and friends participate."
Confirmed contestants include Nick Eh 30, Bugha, Ewok, NateHill and Reverse2K with the rest of the roster being revealed in the coming days. This new series is in collaboration with Loaded, Blevins' management company, that represents online talent like Shroud, Summit1G and TimtheTatman. The tournament should be star-studded, with top competitors that will surprise almost guaranteed to hit the roster.
Ninja Battles Featuring 'Fortnite Where to Watch
Those competing will be able to stream their own perspectives of the match on their own channels, regardless of where they are streaming. The event will be casted by BallaTW and MonsterDface, known for their Fortnite commentary, on the Ninja Mixer channel. That gives you plenty of options to watch the tournament unfold, even if you aren't the biggest Ninja fan.
Ninja Battles Featuring 'Fortnite' When to Watch
These battles with Ninja will take place every Thursday at 3 p.m. EST. starting on May 28. The tournament will continue throughout June and July.
With Warzone Wednesdays officially over and other battle royale tournaments lacking, now is the perfect time for Blevins to strike with his own event. Using the social capital he's acquired by once being the most popular streamer on Twitch, Blevins can create a star-studded event that fans will have to tune in for. Blevins' streaming numbers on Mixer aren't as high as they were when he was at his peak, going on shows like Ellen and flossing in Times Square. If any event could bring him back into the limelight, it would be a highly publicized and lucrative tournament.
Blevins did have his own Fortnite tournament in 2018, hosting an event at the Luxor hotel in Las Vegas.. Ninja Vegas 18 managed to break streaming records, being watched by hundreds of thousands of people at Fortnite's height. Though the stakes on this are lot different, it will be interesting to see if the Ninja magic is still there
Will you be watching Ninja Battles featuring Fortnite? Tell us in the comments.