Ninja and Drake 'Fortnite' Stream Has Made Twitch Celebrity a Thing, Officially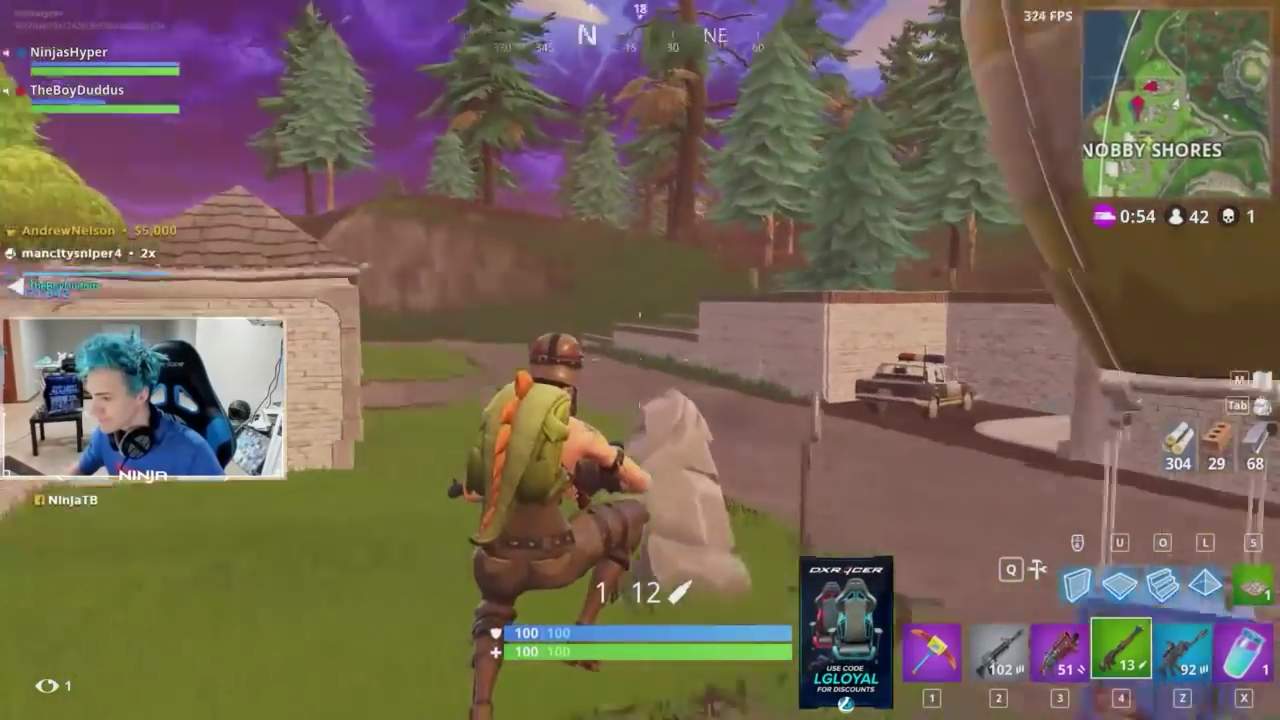 On Wednesday night, Fortnite streamer Ninja broke the record for most concurrent viewers on Twitch with the help of some celebrity friends. Peaking at 630,000 viewers, beating the original 380,000 set by Tyler1's return, Ninja has proven that he is the top streamer on the platform. Joined by hip-hop legend Drake (TheBoyDuddus), rapper Travis Scott (cactus_jackk92) and NFL rookie JuJu Smith-Schuster (FaZeJuJu_19), Ninja took on the Fortnite world.
The boundary between internet celebrity and mainstream pop culture is getting thinner everyday. Content creators for the past decade were contained to their online platforms, sometimes reaching peak mass and spreading over to the other side, like Logan Paul appearing on Jimmy Kimmel Live. Will Smith, Dwayne "The Rock" Johnson and Kevin Hart have all started YouTube channels, but the videos rarely seem genuine and are closer to promotional stunts rather than open conversations. Now, pop stars, DJs and athletes are moving to Twitch to speak directly to their audiences.
One of the first celebrities to jump on the Twitch bandwagon was Joel Thomas "Deadmau5" Zimmerman, the EDM DJ with a giant mouse-shaped head. In 2015, before anyone was truly taking the platform seriously, Deadmau5 started showing his real face on camera, streaming whatever video game he wanted to play. Over time, more pop culture superstars started to stream, like T-Pain and Snoop Dogg. The novelty of watching celebs you grew up with interact with chat and play video games just like everyone else, was eye-opening. America idolizes people on television, treating them as deities rather than real people just doing a job.
Streaming on Twitch creates a whole new realm of possibilities for exposure online. It's weird to think that Drake, who's been memorialized with his dances in music videos "Hotline Bling" or generosity in "God's Plan," is just a normal guy who likes to play Fortnite. It's possible that the same game my friends and I are playing in could have Drake or Ninja hopping around, though they'd kill us with ease.