Ninja Twitch Lawsuit Rumor: Will Streamer Be Sued For Using N Word? (UPDATE)
Tyler "Ninja" Blevins, Twitch's most popular Fortnite streamer, can't stop being in the middle of a controversy. Late on Tuesday night, Ninja accidentally blurted out the n-word while rapping along to Logic's song "44 more." Ninja (who had been drinking) added an n-word that wasn't on the track to begin with. This isn't the first time a top-tier streamer made such an offensive blunder. In September, YouTuber PewDiePie blurted out the slur while playing PlayerUnknown's Battlegrounds.
Update: Ninja has tweeted an apology.
But this isn't the only controversy facing the Fortnite pro. After the backlash over the offensive language, a rumor has begun floating around online that Twitch is "suing" the streamer for botting his channel to get fake Twitch Prime subscriptions. Fortnite YouTubers like BobbyCarterIV and Home of Games have released videos talking about the allegations but lack hard evidence. This entire controversy seems to be just clickbait, a way to get Ninja fans to watch a video before they realize they are being horribly misled.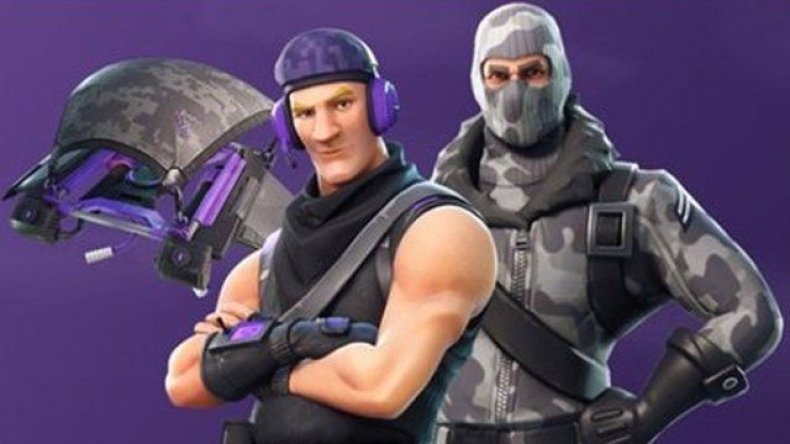 Twitch Prime offers Fortnite skins for those that signed up and connected their Epic account. This gave thousands of people, who quickly became obsessed with the battle royale, a reason to activate their account. Alongside the free skins, Twitch Prime gives users a free subscription that they can donate to whichever streamer they want. Many chose Ninja since they were already a fan, and he quickly gained more than 10,000 new subs a day. Sites like Polygon thought this meant he had to be employing bots to abuse the system, but Twitch released a statement saying that everything was legit.
So Ninja did say the n-word, but Twitch isn't suing him for it either.