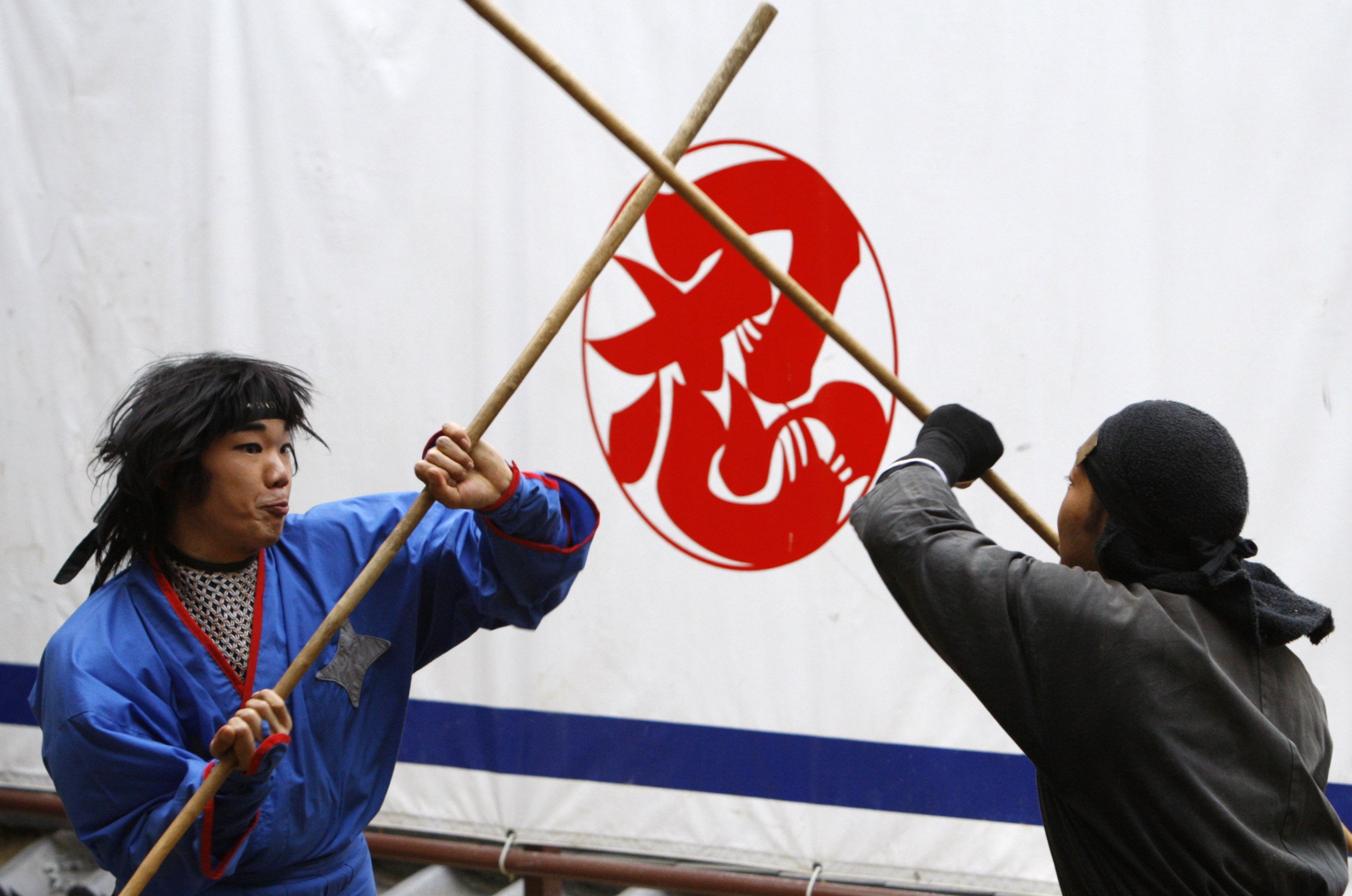 Have you got kickass ninja skills but can't convince anyone to pay you for them?
Here's your chance. In an effort to draw in more tourists, Japan's Aichi region is looking to hire six full-time ninjas. According to the Aichi Prefecture's job ad, requirements include physical fitness and acrobatic skills. Successful candidates will be paid 180,000 yen ($1,600) per month.
Experts in the art of assassination, espionage, sabotage and other forms of irregular warfare, ninjas were 15th century Japanese mercenaries. The six present-day ninjas will have less deadly duties, performing for tourists, demonstrating the use of the trademark shuriken weapons—like ninja stars—and posing for photos.
Ideal candidates should "enjoy being under the spotlight, even though he or she is a secretive ninja," Satoshi Adachi from the prefecture's tourism promotion unit, told AFP.
Japanese language skills are not essential, Adachi said, but applicants must have a passion for the country's history, the BBC reports. Those who make it through will perform in Nagoya Castle and other locations throughout Japan.
Japanese Prime Minster Shinzo Abe pledged to boost tourism in the aftermath of the tsunami in the northeast region of the country five years ago. Attracting visitors is also particularly important in the run-up to the 2020 Tokyo Olympic Games.
Anyone over 18 can apply to be an Aichi ninja, and applications are open until March 22.