Nintendo November Game Releases: Every Switch and 3DS Title Coming Out This Month
The holiday season is in full swing, and Nintendo will release some of its biggest titles of the year in November.
Pokémon Let's Go Pikachu and Let's Go Eevee is the game release many Nintendo Switch and Pokémon fans are looking forward to the most in November. Fans of the Civilization series will also get the chance to play Civ 6 on the Switch this month.
On the 3DS side, there's only one game coming out in November. Cube Creator DX is the lone release for the handheld, according to the official Nintendo site.
Here is every Nintendo 3DS and Switch game coming out in November: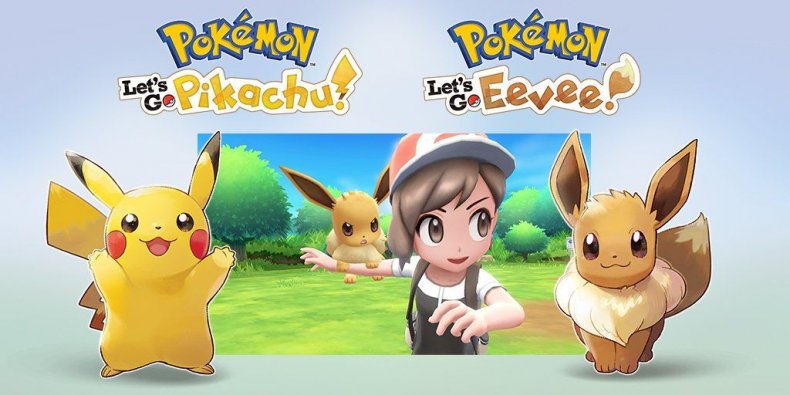 NINTENDO 3DS
Nov. 8
Cube Creator DX
NINTENDO SWITCH
Nov. 2
Diablo III
Nov. 5
Moonlighter
SkyTime
Nov. 6
Brawlhalla
Carnival Games
Full Metal Furies
Grip
Minecraft: Story Mode - Season Two
Rogue Legacy
Shadow of Loot Box
The Shapeshifting Detective
World of Final Fantasy Maxima
Nov. 7
CricktoGame: Nintendo Switch Edition
Deru - The Art of Cooperation
Nov. 8
Astebreed
Battlezone Gold Edition
Crashlands
Johnny Turbo's Arcade: Break Thru
Johnny Turbo's Arcade: Night Slashers
MechaNika
Mercenaries Wings: The False Phoenix
Picture Painting Puzzle 1000!
Rage in Peace
Sky Force Anniversary
Syberia 1 & 2
The Bug Butcher
The Walking Vegetables: Radical Edition
Timber Tennis: Versus
Varion
Nov. 9
Collidalot
Forgotton Anne
Noir Chronicles: City of Crime
Saboteur!
Townsmen
Nov. 13
My Riding Stables - Life with Horses
Project Highrise: Architect's Edition
SNK 40th Anniversary Collection
Nov. 15
Solitaire Battle Royal
Trailblazers
Nov. 16
Pokémon Let's Go Pikachu
Pokémon Let's Go Eevee
Circle of Sumo
Civilization VI
Nov. 20
Moto Racer 4
Storm Boy
Warframe
Nov. 22
Adventures of Bertram Fiddle Episode 2: A Bleaker Predicklement
ATV Drift & Tricks
Party Hard
Nov. 23
Forever Forest
Nov. 27
Spintires: Mudrunner - American Wilds
Nov. 29
Asterix & Obelix XXL 2
Nairi: Tower of Shirin
Nov. 30
Escape Doodland