It's been a while since we've seen a proper Nintendo Direct—September 2019 to be exact—and fans are flocking to social media to get in their predictions for Wednesday's online presentation.
Nintendo revealed that the 50-minute broadcast will give gamers a taste of what's to come to the Nintendo Switch in the first half of 2021.
From Super Smash Bros. Ultimate to the long-awaited Breath of the Wild sequel, here's what we think will be shown during Wednesday's stream.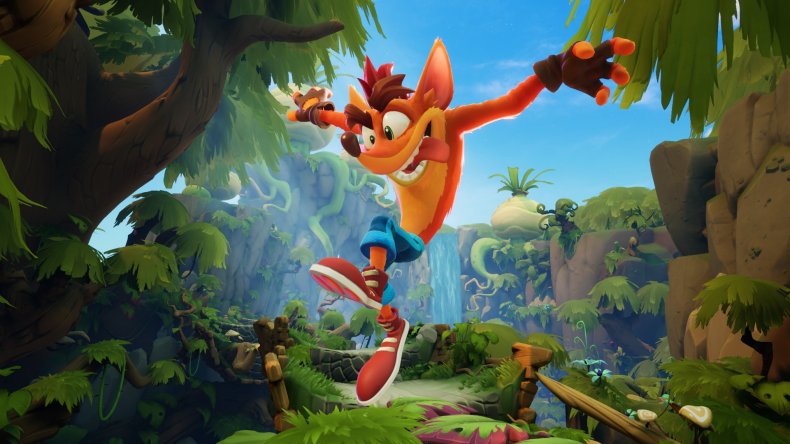 NEXT SUPER SMASH BROS ULTIMATE FIGHTER
First off, we have Super Smash Bros. Ultimate. Nintendo confirmed on Tuesday that the latest Direct will include an update on the popular fighting game and it's hard not to imagine the next DLC fighter reveal is happening on Wednesday.
So, who will be the next Smash Ultimate character? There are so many characters and games that Nintendo could pull from, but looking at what's about to release for the Switch this year could give us a clue.
Our first guess is a Pokémon from the Galar region. A representative of the Gen 8 games is long overdue, and with Pokémon Day almost a week away, it would make sense to announce it here.
However, Crash Bandicoot 4: It's About Time is finally coming to the Nintendo Switch in March. How great would it be to see one of the most iconic characters in PlayStation's history find their way to Smash Ultimate?
NO POKEMON ANNOUNCEMENTS
Yes, we said that a Pokémon representative could be revealed in the next Nintendo Direct, but if you're expecting the announcement of a Diamond and Pearl remake or a new mainline Pokémon game on Wednesday, you're very likely to be disappointed.
The Pokémon Company has become so big that it often gets its own online presentations. They are rarely tied to a formal Nintendo Direct unless it's during one of the big trade shows like E3.
Again, with Pokémon Day a week away, we can expect a flurry of information regarding the Pokémon franchise in the coming days, maybe even during the Post Malone concert, just not on Wednesday.
A LEGEND OF ZELDA ANNOUNCEMENT
This last prediction is a bit difficult. It's easy to believe that Nintendo will give fans a new trailer or a release date for The Legend of Zelda: Breath of the Wild sequel on Wednesday, but it might not happen yet.
Not only did Nintendo confirm that what will be shown during the Direct will include titles releasing in the first half of 2021 — we see Breath of the Wild 2 as a Fall release —but a formal release date confirmation is likely coming around E3 in June.
So what will be revealed on Wednesday? This year marks the 35th anniversary of The Legend of Zelda and we can see the series get a Mario 3D All-Stars treatment where fans can get some of Link's best 3D adventures in one package.
Ocarina of Time, Majora's Mask and Twilight Princess coming in one package would be a great way to reintroduce these classics to Nintendo fans on the Switch. Unfortunately, we'll likely get a limited release window like the one we got for Mario with this Zelda re-release.
So what do you think we'll get during the next Nintendo Direct? Let us know in the comments section.