Nintendo will be at this year's Gamescom and is bringing a ton of new information on independent games for the Switch.
To showcase the indie games on Switch, Nintendo will present a new Direct called Indie World giving roughly 20 minutes of information and footage for what's coming down the pipeline.
Unlike past Nintendo Directs where they are pre-recorded, it seems this presentation will be livestreamed. It's been awhile since Nintendo did a live presentation so it could mean big things are to be announced.
If you want to watch and learn everything from the upcoming Nintendo Direct Indie World presentation here's what you need to know including start time and livestream details.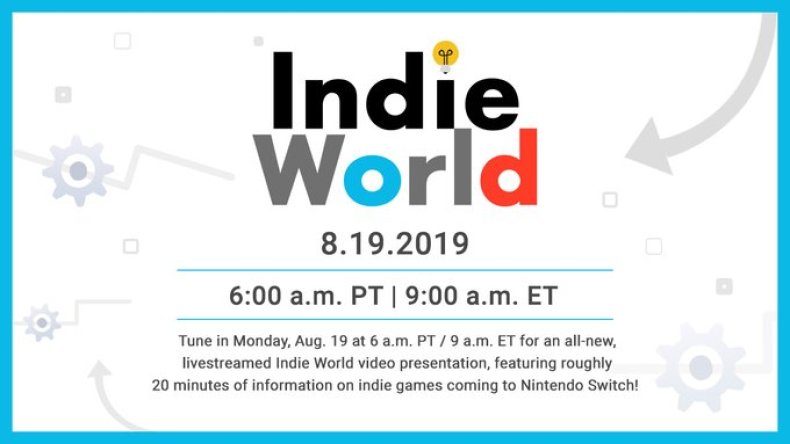 NINTENDO INDIE WORLD DIRECT START TIME
Nintendo Direct Indie World starts Monday, August 19 at 9 a.m. EDT.
HOW TO WATCH NINTENDO INDIE WORLD DIRECT ONLINE
There are a variety of platforms fans can use to watch the Nintendo Indie World Direct. The official Nintendo Direct site will have the presentation streaming live on Monday.
Nintendo's official YouTube channel will also broadcast the latest Direct live. The YouTube app is available on mobile devices as well as all gaming consoles. PS4, Xbox One and even the Nintendo Switch can stream from the platform.
If Twitch is your platform of choice, the official Nintendo channel will also stream the Indie World Direct live. The Twitch app is available on mobile devices as well as PS4 and Xbox One consoles. You can also watch the stream below.
WHAT TO EXPECT
With approximately 20 minutes of footage and information to go through, there is a lot indie game fans can expect from the latest Nintendo Direct.
Back in March, Nintendo held another Direct focusing on indie games at GDC 2019 and revealed games like Cuphead and Cadence of Hyrule. With the holiday season about to begin in a couple of months, fans can expect some indie game announcements that could get people very excited.
As for specific games, the studio behind the upcoming Streets of Rage 4 - LizardCube - teased that more information on this sequel will come this week. Many are speculating that a Nintendo Switch release will be announced and we'll find out in a few short hours.
The game RAD is set to release August 20 and more information on this title and how it pertains to Nintendo Switch could be revealed during the presentation.
What do you hope to see during the Nintendo Indie World Direct at Gamescom? Let us know your thoughts in the comments section.