Nintendo Direct Indie World Showcase: Start Time and How to Watch Online
A new Nintendo Direct Indie World Showcase is happening this week, which means gamers will get a peek at the independent titles that are coming to Nintendo Switch later this year and beyond.
While this isn't a typical Nintendo Direct, Switch owners should still check out the August 18 Indie World Showcase to see what possible hidden gems are coming to the console in the future. After all, many of the best games on Nintendo Switch have come from independent studios, like Celeste, Stardew Valley, and Golf Story, to name just a few.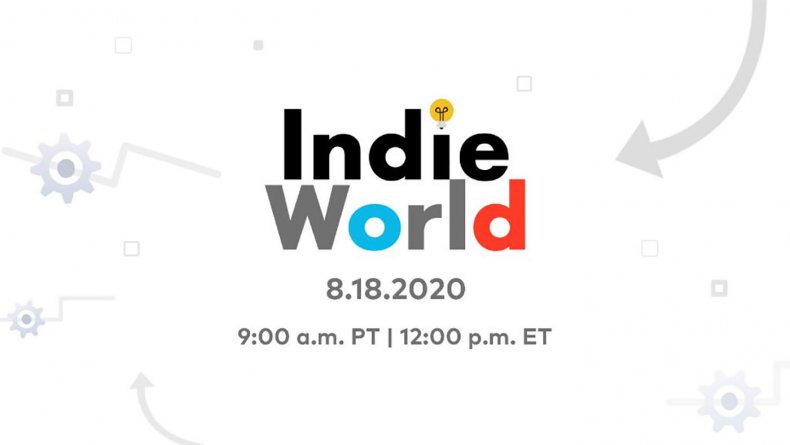 NINTENDO DIRECT INDIE WORLD SHOWCASE START TIME
The latest Nintendo Direct Indie World Showcase takes place on Tuesday, August 18, starting at 12 p.m. EDT.
Nintendo confirmed that the presentation will be approximately 20 minutes long, so expect the stream to end around 12:20 p.m. EDT.
HOW TO WATCH NINTENDO DIRECT INDIE WORLD SHOWCASE ONLINE
The official Nintendo Direct site will stream the August 2020 Indie World Showcase online presentation. It will also be the place to re-watch the Direct once it's over.
Nintendo's official YouTube channel will broadcast the latest Direct live as well. The YouTube app is available on mobile devices, as well as all gaming consoles. PS4, Xbox One and even the Nintendo Switch can stream via the video platform. The Nintendo channel will upload the showcase in its entirety after the presentation is done.
The channel will also upload individual game trailers shown during the presentation.
Nintendo social media accounts will deliver information as it happens from the Direct. Clips, details and official images will be shared during and after the online presentation.
If Twitch is your platform of choice, the official Nintendo channel will stream this Tuesday's Direct as well. The Twitch app is available on mobile devices, as well as PS4 and Xbox One consoles, but not the Switch.
WHAT TO EXPECT
It's never easy to predict what will be shown during a Nintendo Direct, let alone an Indie World Showcase. However, some games previewed during the last online presentation, back in March, will likely receive updates and release dates during this week's stream.
The following titles were revealed back in March, and some, if not all, will make an appearance on this week's stream:
Exit the Gungeon
Blue Fire
The Last Campfire
Baldo
I Am Dead
B.ARK
Cyanide & Happiness – Freakpocalypse: Part 1
Summer in Mara
Quantum League
The Good Life
PixelJunk Eden 2
Faeria
Eldest Souls
Moving Out
Sky Racket
Are you excited for the next Nintendo Direct Indie World Showcase? What game do you want to see shown? Let us know in the comments section.