Nintendo Direct Mini Partner Showcase: Start Time & How to Watch Online
A new Nintendo Direct Mini is coming this week to showcase some of the upcoming Switch titles from third-party publishers.
The next Nintendo online presentation was announced Wednesday as the year's second Nintendo Direct Mini Partner Showcase. Not many details were given for this presentation, but the official press release states that this Direct will feature "information about upcoming Nintendo Switch titles exclusively from Nintendo's publishing partners."
With the holiday season coming closer, this upcoming Nintendo Direct will show what is coming soon to the Switch in 2020 and beyond.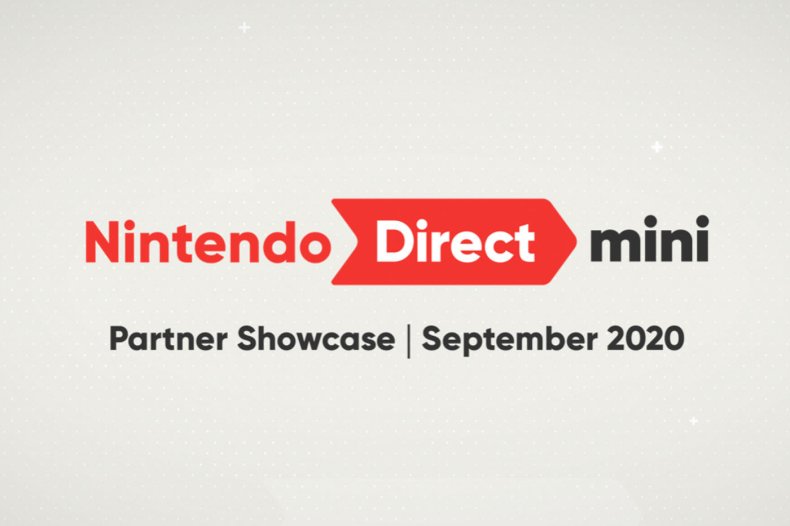 NINTENDO DIRECT MINI: PARTNER SEPTEMBER SHOWCASE START TIME
The September Nintendo Direct Mini: Partner Showcase will start Thursday, September 17 at 10 a.m. EDT.
Nintendo didn't divulge how long the presentation will be, but the last one in July lasted approximately nine minutes.
HOW TO WATCH SEPTEMBER'S NINTENDO DIRECT MINI: PARTNER SHOWCASE ONLINE
The obvious way to watch this upcoming Nintendo Direct is through the official Nintendo Direct site, which will stream the upcoming Partner Showcase online presentation. It will also be the place to re-watch the Direct once it's over.
Nintendo's official YouTube channel will broadcast the Direct live as well. The YouTube app is available on mobile devices as well as all gaming consoles. PS4, Xbox One and even the Nintendo Switch can stream from the video platform. The channel will upload the Nintendo Direct in its entirety after the presentation is done as well as the individual trailers that will be shown.
Nintendo's Twitch channel is another way to watch the upcoming Direct online. The Twitch app is available for mobile devices and gaming consoles like PS4 and Xbox One.
WHAT TO EXPECT
If we look back at July's Nintendo Direct Mini: Partner Showcase, no one could have predicted what would be shown.
Shin Megami Tensei V, the latest in the long-running series, was the highlight of the presentation along with a remaster of Shin Megami Tensei III. Fans of the series were pleased, but what can we expect in September?
WWE Battlegrounds made an appearance in July and with a couple of days before its release, fans may see more footage of this arcade-style wrestling game on Thursday.
We're still holding out hope we'll get an update on Bravely Default 2, the sequel to the Square Enix RPG that is scheduled to release in 2020. There's only a few months left in the year, so an update or a revised release date is possible.
Are you excited for this upcoming Nintendo Direct Mini? What game are you hoping to see? Let us know in the comments section.