Nintendo Direct Mini: 'Shin Megami Tensei V' and Every Trailer Shown
The latest Nintendo Direct title Partner Showcase focused on third-party games and gave updates on previously announced Switch titles.
The online presentation didn't reveal too much Monday morning, but it did give fans of the popular Shin Megami Tensei series a lot to look forward to. There were also updates on a popular 2019 Nintendo Switch title and the reveal of a new online first-person-shooter and new footage of the next WWE game.
Watch the full eight-minute Nintendo Direct below, and continue reading for the latest information on every game and update shown during the presentation.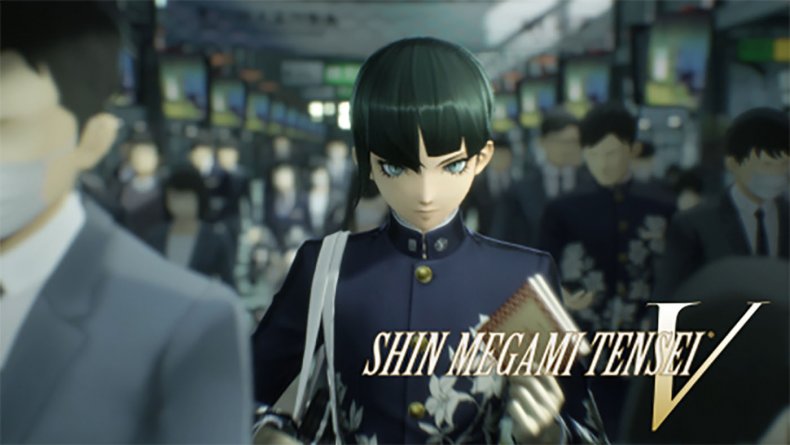 SHIN MEGAMI TENSEI V
The biggest announcement was the reveal of Shin Megami Tensei V, the fifth installment in the popular Japanese RPG series from Atlus Games. It's a Nintendo Switch exclusive and will continue the story of the world of Shin Megami Tensei.
Not much is known about this title, but according to the official Nintendo press release, "order itself has crumbled and chaos reigns over all." So, that's what fans can expect.
Shin Megami Tensei V is set to release in 2021.
Watch the trailer below.
SHIN MEGAMI TENSEI 3: NOCTURNE HD REMASTER
If you can't wait for the fifth installment of the Shin Megami Tensei series to come out, you can revisit the third game on Nintendo Switch in Spring 2021.
Seventeen years after the title's initial release, Shin Megami Tensei 3: Nocturne HD Remaster will bring this apocalyptic story back, completely remastered for the Nintendo Switch.
ROGUE COMPANY
Rogue Company from First Watch Games is a brand new online multiplayer third-person shooter, and it's coming to Nintendo Switch.
Use an arsenal of weapons and abilities against other players online and lay waste to the opposing team. If you fall, your teammates can revive you and you'll be back to where you started. Rogue Company will support cross-platform play across all the major platforms and cross-save on day one.
Be sure to follow the official social media accounts for Rogue Company to receive the latest updates on this game.
WWE 2K BATTLEGROUNDS
WWE's latest video game is an arcade-style brawler titled 2K Battlegrounds and it's coming to Nintendo Switch on September 18.
No new details were shown, but the Nintendo Direct confirmed the title is coming to the Switch this fall. You can read more about WWE 2K Battlegrounds here.
CADENCE OF HYRULE SEASON PASS
The Nintendo Direct mini began with an update on the critically acclaimed title, Cadence of Hyrule.
Three paid DLC packs are coming to the Nintendo Switch title with the first launching later today.
Pack 1 will have five additional characters join the game's ensemble including Impa, Aria, Shadow Link, Shadow Zelda and more.
The second pack will add 39 songs to the game. Players will be able to change the background music at any time. The third and final pack will have more story content, called "Symphony of the Mask." Play as Skull Kid as you venture through a new map with new songs. Skull Kid can change their abilities based on the mask they are wearing. Both the second and third DLC packs will release at the end of October.
Each DLC pack will cost $5.99 ,with a season pass available for $14.99. People who purchase the season pass will also receive a bonus costume for Link and Zelda. A physical version of Cadence of Hyrule with all the DLC included will be released on October 23, for $39.99
What do you think of what was shown during the latest Nintendo Direct? Let us know in the comments section.