Nintendo Direct Sept. 13: 'Luigi's Mansion 3' and Everything Announced
The Sept. 13 Nintendo Direct showcasing new 3DS and Switch titles revealed unsuspecting games and remakes of classics.
The 35-minute presentation brought fans the surprise of Luigi's Mansion 3, the next chapter in the story of Mario's younger brother. Outside of the new 3DS and Switch games, more information on the Nintendo Online Service was revealed.
Here's all the games and information revealed during the Sept. 13 Nintendo Direct.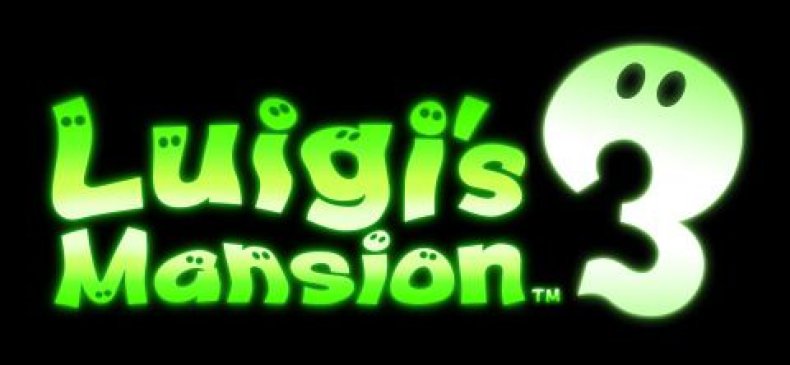 LUIGI'S MANSION 3
A teaser was shown for the new Nintendo Switch game that continues the story of Luigi's Mansion. New information will be released in the future, but a 2019 release date was given.
NINTENDO 3DS
Kirby's Extra Epic Yarn
The 3DS version is bringing new abilities like Devilish Mode and minigames allowing players to play as classic characters.
Release 2019
Mario and Luigi: Bowser's Inside Story + Bowser
Luigi's Mansion 3
Two-player co-op.
If only one player has the game, two players can play with download play but only boss battles.
Amiibo figures (Boo, Toad, Luigi and ??)
Oct. 12
NINTENDO SWITCH
Splatoon 2 Update
Version 4.0 announced.
100x Battle in Turf War.
Mega Man 11
Amiibo compatible.
Tap each day to get new Energy Tanks.
Mario Tennis Aces Update
Birdo is coming to the game (All Around).
Shy Guy (Technical).
Koopa Paratroopa (Technical).
Petey Piranha (Powerful).
More updates until June 2019.
Co-op challenge is a new online mode coming.
Special outfits, alternate color schemes and more.
Version 2 releases Sept. 19.
Capcom Beat'em Up Bundle
Titles include:
Final Fight
The King of Dragons
Captain Commando
Knights of the Round
Warriors of Fate
Armored Warriors
Battle Circuit
Has online play and will release on Sept. 18.
New Super Mario Bros. Deluxe
Nabbit and Toadette will be playable character.
Nabbit doesn't take damage.
Toadette transforms into Peachette with a mushroom.
Super Luigi U is also coming to the Switch.
Jan. 11 2019.
Katamari Damacy Reroll
Pokemon Let's Go Pikachu and Eevee
Showcased the Secret Techniques feature that replace HMs in the game.
The new Switch bundles were also shown.
Diablo III: Eternal Collection
Amiibo compatibility.
Nov. 2 release date.
Super Mario Party
Four-player co-op mode called, River Survival.
Character-specific dice.
All 80 minigames are new.
Single-player mode available.
Online mode also available.
Oct. 5 release date.
Town (working title)
New title from GameFreak that place in a single village.
Enlist the aid of villagers to take on threats.
2019 release date.
Cities Skylines
Launches Today with DLC included.
Daemon x Machina
RPG-like mech game.
Online co-op to take on bosses.
2019 release date.
Yoshi's Crafted World
You can flip the levels and play them backwards to try and find every collectible
Local co-op using the Joy Cons.
Spring 2019 release date.
Asmodee Board Games
Carcassonne.
The Lord of the Rings: The Trading Card Game.
Pandemic.
Catan Universe and Munchkin are on the way.
Civilization VI
Starlink: Battle for Atlus
There are Switch-exclusive missions.
Wolf was teased.
Oct. 16 release date.
Final Fantasy Crystal Chronicles Remastered
Online multiplayer mode.
New dungeon areas.
2019 release date.
Final Fantasy
Final Fantasy VII, IX, X and X2 are all coming in 2019
Super Smash Bros. Ultimate
New Switch bundle announced.
Download code for the game and features the original cast of fighters.
Joy Cons sport a new design based on the Smash symbol.
Nov. 2 release date.
Isabelle from the Animal Crossing series is introduced as a new fighter in Smash Ultimate.
Animal Crossing
New Switch game coming in 2019.
NINTENDO SWITCH ONLINE
Trailer showcasing what is available in the membership.
Five features include:
Online Play
NES Online
Save Data Cloud
Smartphone App allows for voice chat
Special Offers will be announced in the future
Nintendo also announced new wireless NES controllers that can be charged like the Joy Cons for $59.99
What was your favorite announcement from the Direct? What are you looking forward to the most? Let us know in the comments section below.