Nintendo Direct: Start Time and How to Watch the Stream Online
September 4 will bring a brand new Nintendo Direct for fans to watch and learn about all the upcoming 2019 Switch games.
Nintendo confirmed the direct will focus on Switch titles releasing in 2019, and that includes Luigi's Mansion 3 and Pokémon Sword and Shield. While new games aren't expected to be announced, the stream features 40 minutes of information.
If you want to watch the Nintendo Direct when it goes live, here's everything you need to know including its start time.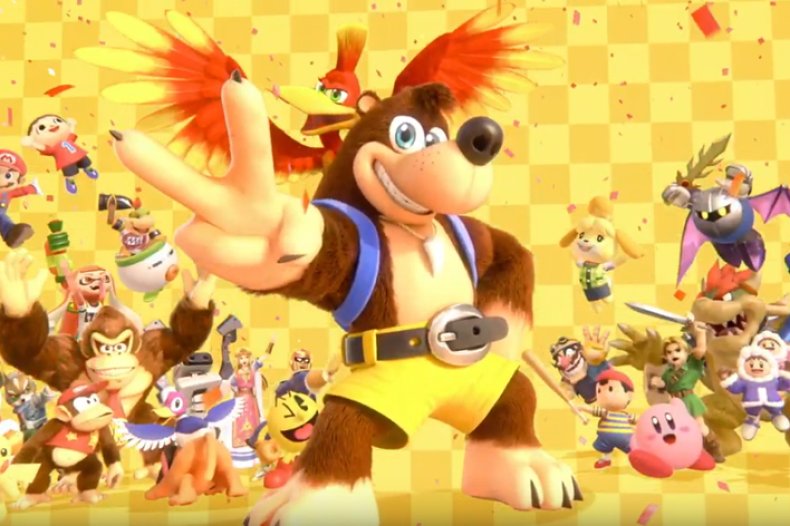 NINTENDO DIRECT START TIME
The next Nintendo Direct will begins Wednesday, September 4 at 6 p.m. EDT.
Normally these online presentations begin on time, but if it doesn't, give it a minute or two and it will likely start.
HOW TO WATCH NINTENDO DIRECT ONLINE
There are a few ways to watch the September 4 Nintendo Direct online.
First, the official Nintendo Direct site will stream the online presentation. It will also be the place to re-watch the Direct once it's over.
Nintendo's official YouTube channel will also broadcast the latest Direct live. The YouTube app is available on mobile devices as well as all gaming consoles. PS4, Xbox One and even the Nintendo Switch can stream from the platform. The channel will likely upload the Nintendo Direct in its entirety after the presentation is done as well as any trailers or gameplay shown in separate videos.
If Twitch is your platform of choice, the official Nintendo channel will also stream September's Nintendo Direct live. The Twitch app is available on mobile devices as well as PS4 and Xbox One consoles. You can also watch the stream below.
WHAT TO EXPECT
Again, this upcoming Nintendo Direct will focus on games coming to the Switch in 2019. Games that are scheduled to release in 2020, like Animal Crossing, probably won't have a presence so don't go in expecting any major news updates from it.
As for what we do expect, you can read our predictions that include our thoughts on the next Smash Ultimate DLC character, as well as the expected release date for upcoming challenger, Banjo-Kazooie.
Pokémon fans will likely get a couple of new Pokémon revealed including Impidimp, the Dark and Fairy-type found in the E3 2019 demo. We might also be introduced to a new Gym leader or plot details as well. With 40 minutes to cover there's a lot can be revealed, so fans won't want to miss it.
Are you excited for the next Nintendo Direct? What are you hoping to see? Let us know in the comments section below.