Nintendo Switch Sales Eclipse N64 and More Highlights From Latest Financial Earnings Report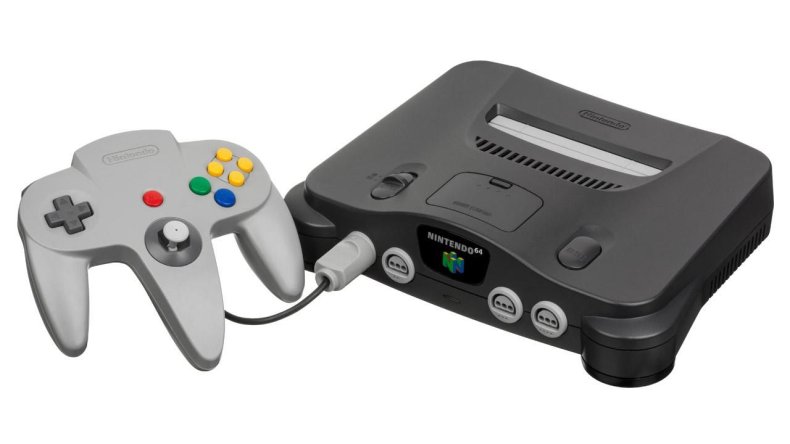 The latest Nintendo quarterly financial report offers fresh insight on the video game company's performance and sheds some new light on what's to come later this year.
The report details sales figures for hardware and software over the 2018-2019 fiscal year, as well as projected scheduled release dates for upcoming games.
Here's what we learned from the latest Nintendo fiscal year financial report.
POKEMON SWORD AND SHIELD RELEASE DATE?
The next Pokémon games are some of the most-anticipated titles coming to the Switch this year, but neither Nintendo nor The Pokémon Company have given fans a hard release date.
Since the initial reveal of Pokémon Sword and Shield , Nintendo has only specified a late 2019 release window. However, the latest financial report may shed some light on when exactly fans can expect the release of the Gen 8 games.
According to the financial report, the Japanese launch schedule put the release date of Pokémon Sword and Shield sometime winter 2019. This would likely put the release in December. The U.S. and Europe schedule simply says "late 2019."
The last financial report released at the end of January had "late 2019" listed as the release window for Sword and Shield in all regions, and it's not clear what caused the change in the schedule.
NINTENDO SWITCH SALES ECLIPSE N64
The Nintendo Switch continues to sell well, and the console passed another milestone in the last fiscal year. According to an updated list of hardware sales, as of March 2019 the Switch has sold 34.74 million units, surpassing the Nintendo 64, which sold 32.93 units in its lifetime.
The Switch still has a ways to go to reach the Nintendo Wii, which sold 101.63 million units. The next console in the Switch's sight is the Super Nintendo, which sold 49.1 million units in its lifetime.
SUPER SMASH BROS ULTIMATE
In four months, Super Smash Bros. Ultimate has quickly climbed the charts of best-selling Switch titles, selling 13.81 million units, making it the third highest-selling game on the Switch. Only Mario Kart 8 Deluxe (16.69 million) and Super Mario Odyssey (14.44 million) have sold more.
What do you think of Nintendo's latest financial report? Are you surprised with the sales figures for the Switch and Smash Ultimate ? Let us know in the comments section below.