Nintendo Indie World Direct: Every Game Announcement and Trailer
The Nintendo Indie World online presentation concluded after putting a spotlight on the independent games coming to the Switch in 2019 and 2020.
The Switch has become the home to some of the best indie games in recent years including Into the Breach, Celeste and Dead Cells. In 2019, Cuphead made its way to the hybrid console after a few years on Xbox One, and Cadence of Hyrule brought melodic action that only Crypt of the Necrodancer could bring.
Nintendo's Indie World presentation brought some surprises including Ori and the Blind Forest, Risk of Rain 2 and much more.
Here's a rundown of all the announcements and trailers shown during the latest Nintendo Direct: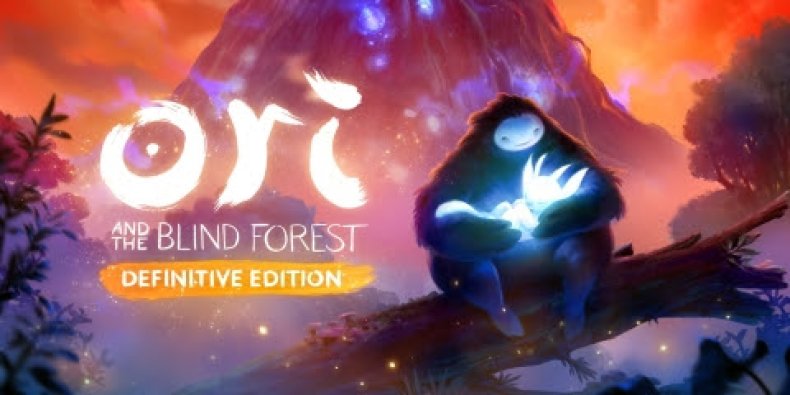 Ori and the Blind Forest: Definitive Edition
Ori and the Blind Forest was an Xbox exclusive created by Xbox Game Studios, but now the visually stunning action-platformer comes to the Nintendo Switch in a Definitive Edition on September 27.
This edition of the award-winning title will come with new features that will be revealed later.
Risk of Rain 2
The presentation started with the announcement that Risk of Rain 2, the sequel to the beloved indie hit, will arrive on Nintendo Switch this Summer. Fans will also be able to play on Steam in early access with a launch slated for Spring 2020.
The classic roguelike from Gearbox Studios, Risk of Rain 2 will test players battle prowess as they try to go through hordes of enemies without falling.
Eastward
Eastward is an RPG adventure game developed by Pixpil and published by Chucklefish. Here's a synopsis of the story from the official press release.
"In a near-future society on the brink of collapse, a hardworking miner called John discovers a young girl named Sam in a secret underground facility. This unlikely pair will embark on an emotional journey across a wonderfully weird world, exploring bustling towns, curious campsites and shady forests."
Eastward is slated to release on Nintendo Switch in early 2020.
Freedom Finger
From Wide Right Interactive, Freedom Finger is a music-driven, side-scrolling shooter that sends players blasting, punching and smashing their way across 37 levels of crazy cartoon action.
With a voice cast of some of the best in the industry like Nolan North and John Dimaggio, players will want to check this title out when it releases on September 27.
Röki
From Polygon Treehouse and United Label, Röki is an adventure game inspired by Scandinavian folklore.
Here's a blurb from the official press release: "Röki is a dark contemporary fairy tale underpinned by a touching narrative, alluring art style, ancient puzzles and atmospheric exploration. With its nonviolent gameplay, approachable controls and universal themes."
Röki is set to release on Nintendo Switch this winter.
Torchlight II
The hack and slash, adventure game Torchlight II, developed by Panic Button/Runic Games and published by Perfect World Entertainment, is an award-winning action RPG. The game offers solo adventuring or online multiplayer for up to four players, with a huge world to explore full of bloodthirsty monsters, bountiful treasures and sinister secrets. The Nintendo Switch version includes an exclusive in-game pet in the form of a chubby pink unicorn.
Torchlight II is set to release September 3.
Skater XL
Those who miss skateboarding sims will want to check out Skater XL from Easy Day Studios Pty Ltd.
Skater XL is described as the "next evolution in skateboarding video games" that brings the fun, creativity and culture of skateboarding to the digital world.
Skater XL is coming to Nintendo Switch in 2020.
Youropa
Youropa is a 3D puzzle-platformer developed and published by frecle. With physical puzzles, riddles, ferocious enemies, environmental hazards and more, Youropa is a mind-bending adventure that will challenge players' perception of the third dimension.
Youropa will come to Nintendo Switch in winter 2019.
Superhot
The innovative first-person shooter comes to the Nintendo Switch starting today. Check out this blurb from the official press release:
Blurring the lines between cautious strategy and unbridled mayhem, Superhot from Superhot Team is an innovative and stylish first-person shooter in which time only moves when the player moves. With no regenerating health bars or conveniently placed ammo drops, players must shoot, slice and maneuver their way through a hurricane of slow-motion bullets.
Dungeon Defenders: Awakened
The latest installment in the Dungeon Defenders series, Awakened bring action-RPG and tower defense strategies in up to four-player action.
Developed by Chromatic Games, Dungeon Defenders: Awakened will launch as a timed console exclusive for Nintendo Switch in February 2020.
The Touryst
Developed by Shin'en, The Touryst will have players discover exotic islands and explore monuments, mines and more in this action-adventure game.
The Touryst is slated to release on Nintendo Switch this November.
Skellboy
Developed by Umaiki Games, Skellboy brings players another action-RPG to the Switch. Swap out weapons, equipment and body parts as you fight your way through enemies in this hack and slash title where 2D art meets 3D gameplay.
Skellboy is slated to release on December 3.
EarthNight
Ceaversoft brings a 2D platformer to the Switch in EarthNight. In this game, human have been exiled to space, while dragons have taken over the Earth. It's up to a 14-year-old schoolkid and a freelance photographer to stop them.
EarthNight releases on Nintendo Switch in 2019.
Hotline Miami Collection
Both games in the Hotline Miami series come to the Nintendo Switch on Monday. Developed by Dennaton Games and published by Devolver Digital, Hotline Miami mixes hard-boiled gunplay and skull-crushing close combat with a grippingly surreal and mysterious storyline.
Creature in the Well
Creature in the Well from Flight School Studio finally has a release date. The top down, pinball-inspired, hack and slash dungeon crawler will be coming to the Nintendo Switch on September 6.
Players can pre-purchase the game now on the Nintendo eShop, as well as pre-order on PC and Xbox for $14.99 with a 10 percent discount.
Best Friend Forever
Best Friend Forever is a new dating sim from Starcolt and Alliance Games. According to the official press release, it's "the world's first dating and dog management sim hybrid. Best Friend Forever combines classic tend and befriend gameplay with an engaging dating-sim narrative to bring its colourful world to life."
The game is expected to release Feb 14, 2020 for Nintendo Switch.
At the end of the online presentation, a quick montage of other indie games coming to Nintendo Switch were shown. Here's a list of the titles, developers and release dates.
Blasphemous (Team17) – September 10, 2019
Close to the Sun (Wired Productions) – 2019
Cat Quest II (PQube Limited) – Fall 2019
Spiritfarer (Thunder Lotus) – Spring 2020
Trine 4: The Nightmare Prince (Modus Games)
One Finger Death Punch 2 (Silver Dollar Games) – December 2
PHOGS! (Coatsink) – Early 2020
WHAT THE GOLF?(Triband) – Winter 2019
KINE (Chump Squad) – 2019
HYPERCHARGE: Unboxed (Digital Cyber Cherries) – Winter 2019
Northgard (Shiro Games) – September 26, 2019
Sparklite (Merge Games) – Fall 2019
Munchkin: Quacked Quest (Asmodee Digital) – Fall 2019