Nintendo Labo Vehicle Kit Impressions: Impressive Build and Unlike Other Sets
Nintendo's Labo sets are one of the company's most unique concepts in quite some time. Utilizing special cardboard to build peripherals and play games is something all gamers should experience.
And while the price and kid-focused aspects of the Labo may keep it from being the success that Nintendo is looking for, its latest set gets closer to that goal by showcasing the idea's potential. The Labo Vehicle Kit is the third set of the product line, allowing users to build a steering wheel, a submarine, a foot pedal and a joystick that pilots a plane.
There's plenty you can do with this set, but we're going to focus on the steering wheel part of the kit. You can expect impressions of the other models and a full review soon.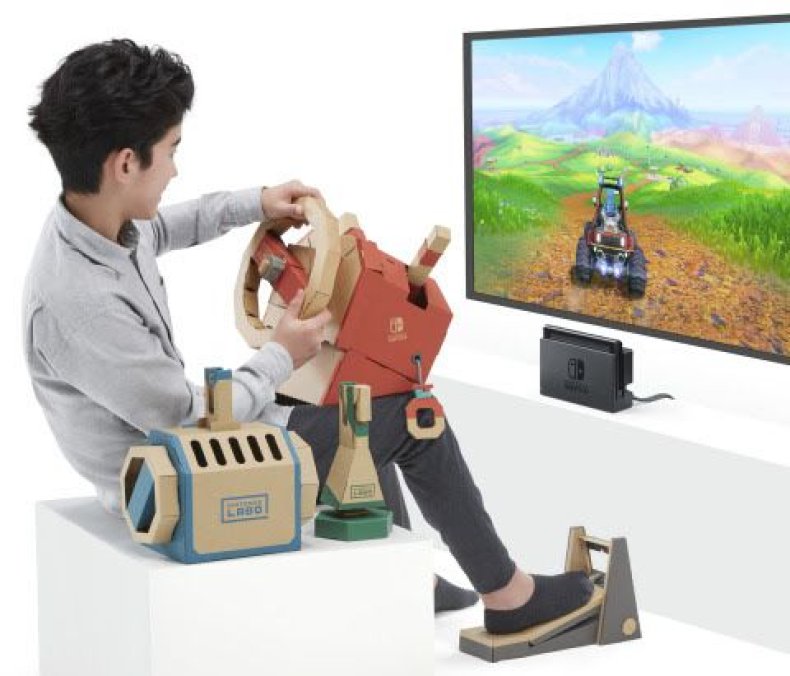 BUILDING
When the first Labo kits were released I said in my review that building them is the best part. And with the vehicle set it still holds true.
The steering wheel and pedal took about five hours to complete (probably considerably less if you're building with someone else). It was frustrating at times to see how much building was already done but how far from completion you still were; however, the steps weren't too complicated.
This is definitely a model that parents of younger kids will have to supervise, or even do themselves. Some parts get very intricate, especially when adding rubber bands and connecting pieces together in just the right way. There are portions of the cardboard that are not meant to be bent that an anxious child trying to get the creation process done may forget about. Every bit and fold is important to keeping the integrity of the various parts.
But I must say how impressed I was at how the creators came up with a plan to make a pedal and wheel work. Knobs can be twisted and hold in place, making a clicking sound to signify you twisted it enough. It's something I wouldn't expect from cardboard.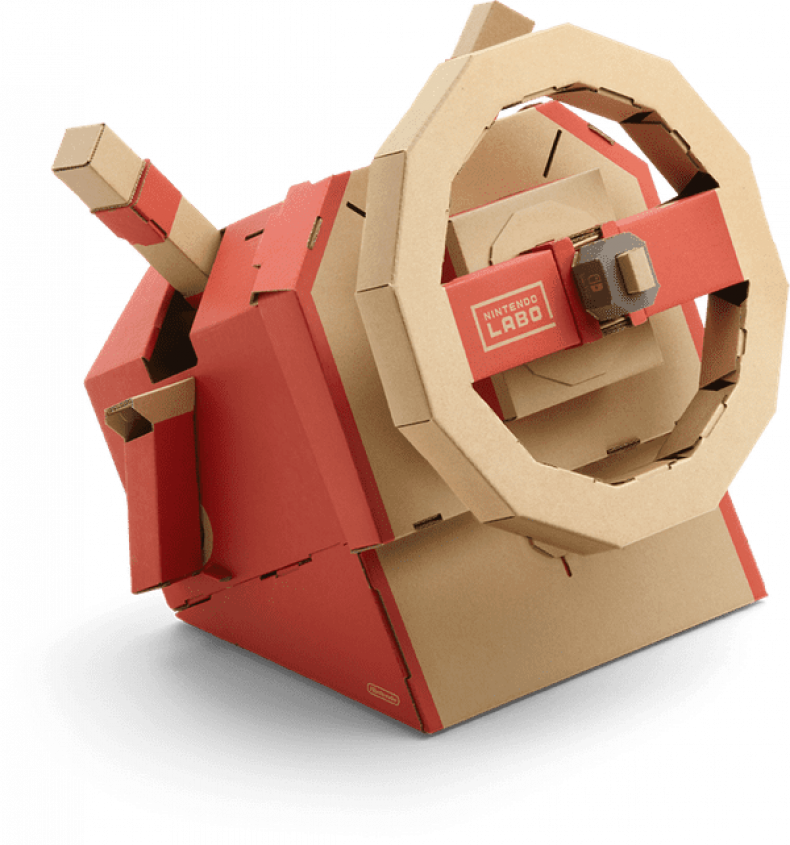 Building the wheel and pedal took a lot of work and patience but when it's done, and done right, the stability and functionality is impressive.
PLAYING
Playing around with the steering wheel was a lot of fun. You can race AI or friends on different tracks (even ones you create yourself). The wheel and pedal, however, are sensitive. For an adult, moving the wheel in either direction too far spells doom for you as you'll be careening off the side of the road. The same with the foot pedal, which definitely is built with a child's force and weight in mind. You'll eventually learn to not put so much pressure on the pedal and turn the wheel only slightly.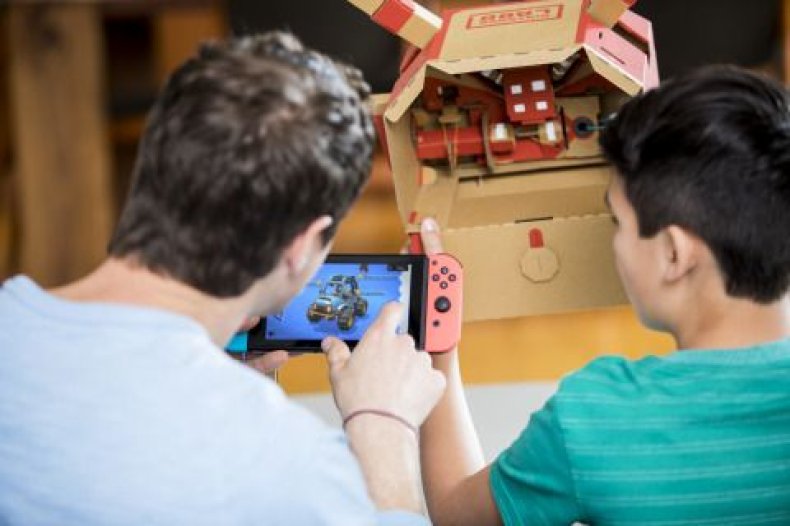 The Adventure mode is a big hook for the vehicle kit as it allows players to explore an open world using the various projects. Without the submarine or plane, you won't be able to get the full experience of the Adventure mode, but the bit I did get to play is very cool with a pleasing aesthetic that matches arcade racing games. You'll be tasked with different missions as you explore a variety of landscapes from deserts to grasslands.
Nintendo Labo: Vehicle Kit is available Sept. 14.