Nintendo Unveils New Labo Vehicle Kit
Surprise! Nintendo unveiled a brand-new Labo Kit Friday, slated to release in September. The Nintendo Labo Vehicle Kit will allow do-it-yourselfers to build a rig that simulates driving a car or truck.
"Nintendo Labo is a collaborative and creative experience designed to encourage imagination in people of all ages," said Doug Bowser, Nintendo of America's Senior Vice President of Sales and Marketing, in a press release. "We're excited to offer a variety of fun gameplay experiences with Vehicle Kit, and look forward to seeing the creative Nintendo Labo community continue to grow."
The Nintendo Labo Vehicle Kit will allow users to race cars, battle other vehicles using extendable arms and even explore a new world, similar to the Labo Robot Kit. Each vehicle features its own controls and special moves. The vehicle also has a second key for some co-op action.
This is the third Labo Kit from Nintendo. The Variety and Robot Kits were released in April for $69.99 and $79.99, respectively.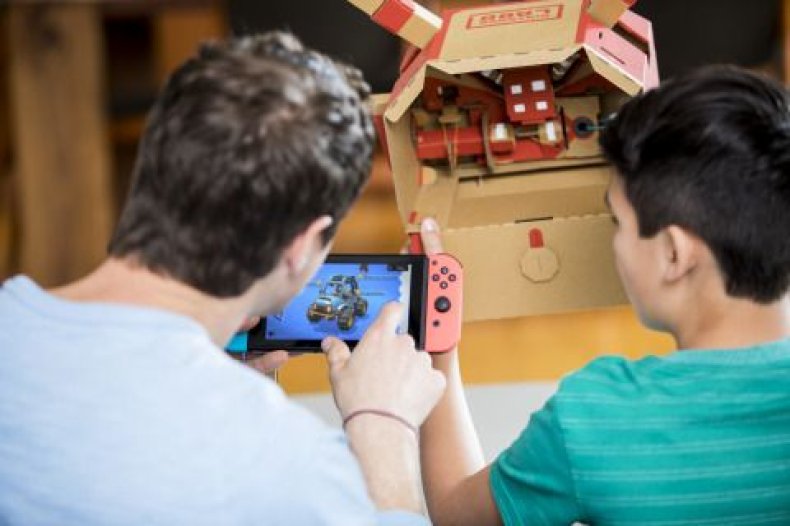 In a June interview with The Verge, Nintendo of America President Reggie Fils-Aime expressed confidence about the potential longevity of the Labo, and the company's commitment to the peripheral.
"Labo is the type of game, much like Brain Age for the Nintendo DS, much like Wii Fit, i t's a game that's going to sell for a very long time at a very steady pace," said Fils-Aimé. "Which is a different curve than a traditional video game. And so from that standpoint, our focus is on how we can continue to support it, how we continue to help consumers understand the proposition. There's a lot of activity happening with Labo around the summer, especially as kids are out of school, we think it's a prime opportunity. Labo is off to a strong start and in our view is going to continue to get a lot of support."
The Nintendo Labo Vehicle Kit is priced at $69.99 and will release Sept. 14.
What do you think of the new Labo Kit?Let us know in the comments section below.