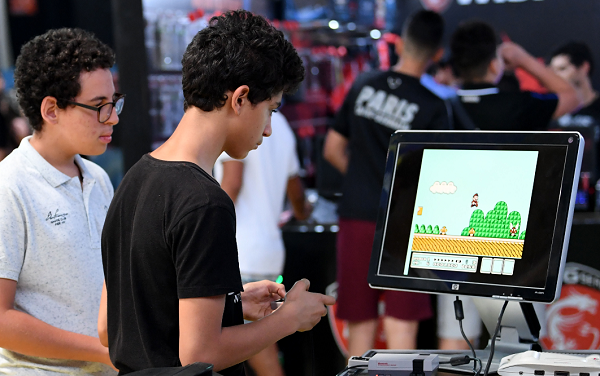 Clear your schedule for summer 2018, because you may be spending an inordinate amount of time playing Nintendo NES Classic games.
After announcing in April its plans to axe the iconic video gaming system, Nintendo officials said Tuesday gamers would be able to purchase new shipments of the retro console and games next summer. The company also announced more units will be sold of the Super NES Classic Edition (Nintendo SNES), which have been nearly impossible to find after selling out last year.
The gaming company had originally planned to discontinue the sale of the NES Classic at the end of 2017 after reviving the retro console and 30 original games in November 2016.
"Throughout April, [Nintendo of America] territories will receive the last shipments of Nintendo Entertainment System: NES Classic Edition systems for this year. We encourage anyone interested in obtaining this system to check with retail outlets regarding availability. We understand that it has been difficult for many consumers to find a system, and for that we apologize. We have paid close attention to consumer feedback, and we greatly appreciate the incredible level of consumer interest and support for this product," Nintendo said back in April.
According to Nintendo, the decision to relaunch the Nintendo NES Classic came following the high demand for Nintendo SNES. New units of the NES Classic—the first Nintendo gaming system to be released in the U.S. back in 1985—won't be available until summer of 2018 at Best Buy, GameStop and a number of other retailers.
While details regarding the NES Classic have been limited—in a statement Nintendo said they would release more info on plans for the console in the future—the company said the video game system will return along with 30 retro games including classics like the original Super Mario Bros., Super Mario Bros. 2, Super Mario Bros. 3, The Legend of Zelda, Donkey Kong, Donkey Kong Jr., Pac-Man, Kirby's Adventure, Tecmo Bowl, Kid Icarus and more.
The SNES will be restocked and available for purchase at Best Buy and gaming retailers across the U.S. as of September 29. The console is expected to sell out just as quickly as it did when it was released on the same date last year, but Best Buy is currently taking pre-orders of the SNES. Twenty-one games will be available for the SNES edition, including Super Mario World, The Legend of Zelda: A Link to the Past and Super Metroid.