Third-Party Developers Are the Key to Nintendo Switch Success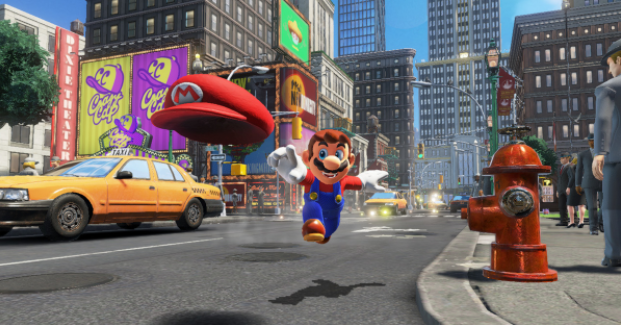 We're on a first-name basis with Nintendo games. Mario. Zelda. Donkey Kong. But in today's multi-billion dollar video game industry strong first-party brands aren't enough. Nintendo knows this all too well. It's previous console, the Wii U, was dogged by criticism that it didn't have much to offer other than Nintendo games. So getting third-party support for the Nintendo Switch was a huge deal for the company when it formally revealed the hybrid console back in October 2016.
At E3 2017, the third-party partners were featured throughout the week. FIFA 18 from EA Sports and Skyrim from Bethesda were key titles in Nintendo's E3 spotlight presentation as well as in each individual developers' presentations.
However, fans have been vocal about the desire to see triple A games make their way onto the Nintendo Switch. But what exactly will it take to get studios to want and bring their most-anticipated titles to the new console?
"We want to certainly have all the great content on the Switch as we can find," Charlie Scibetta, senior director of corporate communications for Nintendo of America, told Newsweek. "It's up to our third-party partners to decide what they want to bring over or not. FIFA, for example, EA thought it's a great experience to bring that franchise to life in a way that they can't do on other consoles, like the ability to play on planes and in parks."
Other home consoles like the PlayStation 4 and Xbox One had years to convince third-party developers to bring their titles to those platforms while the Nintendo Switch is still in its infancy.
The Nintendo Switch, despite its record-breaking numbers, is also still an unknown commodity somewhat marred by the Wii U's failure. But there is good will between Nintendo and third-party developers, evidence by the 48 third-party partners that were announced last year, but Scibetta knows that Nintendo still has work to do to make the Switch a landing spot for the best games in the future.
"Our drive is, with our first-party software and third-party partners, to get enough units and software out there that the console has enough momentum," Scibetta said. "We're putting out as many units as we can, they are selling out quickly, and third-party studios will continue to see that momentum and install base grow. And then they'll want to bring more and more of those top games to the Switch."
"So it's our job to work with them, help them understand how to use the hardware, help them to understand the best way to bring their franchises by using the control schemes, bringing out the Joy Cons, sharing that. Our publisher and developer relations team keep working with third-parties to help them understand the opportunities that exist on the system."
Increasing the install base and showing off that momentum to third-parties will be difficult for Nintendo if they don't manage the Switch's demand better, a problem that Scibetta acknowledges.
The company sold 2.5 million units in the first month, making the Switch the fastest selling console in Nintendo's history, but that high demand has caused shortages for Nintendo.
"The demand has been great. We built up a quantity prior to launch because we wanted to have a big quantity that first month," Scibetta said. "First of all, we have to make sure we make a quality system. It would be irresponsible to not do that. We have to make sure we have units when key titles launch. We have Super Mario Odyssey coming this October. We have to make sure we have a lot of units ready to go and we're working with retailers to get as much out as fast as possible."
"It's a balancing act. We could have waited past March, we could have waited all the way until this holiday so we can build up a huge surplus. But we wanted to get the system out there, we wanted people to play and enjoy it. We hear the frustrations, it's not like we don't. We're frustrated, too. So we're doing everything we can to make it happen."