Nintendo, Sony and Microsoft To Disclose Loot Box Odds
Nintendo, Sony and Microsoft are developing new policies that would require games to disclose loot box odds for releases on Xbox One, PS4 and Switch.
Loot boxes are a virtual item sold in many video games which dispense randomized in-game items, including weapons, armor and cosmetic items like character clothing. Originally developed to monetize free-to-play mobile games, loot boxes have become more common in full retail releases, appearing in games like Overwatch, Call of Duty, Middle-earth: Shadow of War and NBA 2K18.
The Entertainment Software Association announced the new policies on Wednesday, with chief counsel of tech policy Michael Warnecke describing the approach at the Federal Trade Commission's Inside the Game loot box workshop.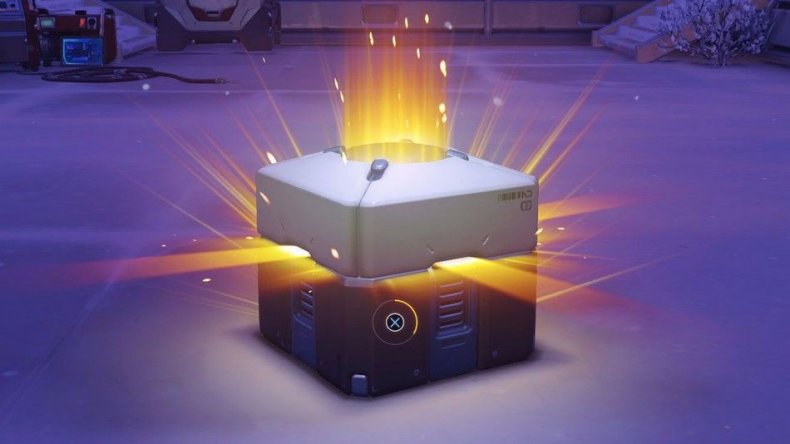 Get your unlimited Newsweek trial >
"We are doing more," Warnecke said. "I'm pleased to announce this morning that Microsoft, Nintendo, and Sony have indicated to ESA a commitment to new platform policies with respect to the use of paid loot boxes in games that are developed for their platform. Specifically, this would apply to new games and game updates that add loot box features. And it would require the disclosure of the relative rarity or probabilities of obtaining randomized virtual items in games that are available on their platforms."
Sony Interactive Entertainment, Microsoft and Nintendo joined in the plan to require paid loot boxes to "disclose information on the relative rarity or probability of obtaining randomized virtual items," the ESA said in a statement, further announcing that full implementation is expected in 2020. While new to consoles, iOS and Android games already disclose loot box odds.
While many games confine loot boxes to cosmetic items, others have drawn criticism for giving advantages to players who spend money on the in-game purchases. 2017's Star Wars: Battlefront II induced widespread anger from gamers for its loot boxes, which became emblematic of developers, in this case Electronic Arts, commanding full retail prices while locking core elements of the anticipated gameplay experience behind in-game purchases, such as a playable Darth Vader. In response to criticism, EA changed loot boxes to include only cosmetic items.
Loot boxes have also drawn attention from lawmakers around the world because of the element of chance embodied in the release of randomized items, comparable to gambling. In response, the industry has made moves to self-regulate, while maintaining in-game monetization.
Get your unlimited Newsweek trial >
"As an industry, we take our role in this conversation seriously," the ESA said. "We plan to underscore to the FTC our industry's deep connection to our community and shared desire to work with policymakers, parents and players to provide the information they need for a positive game experience."
Previous games industry efforts to address loot box concerns have included an "in-game purchases" label as part of the ESRB rating on retail game titles and password-protected spending controls built into console software.
"As well, many of the leading video game publishers of the Entertainment Software Association have decided that they are going to implement a similar approach at the publisher level to provide consumers this information and give them enhanced information to make purchase decisions," Warnecke said.
Publishers onboard include Activision Blizzard, Bandai Namco, Wizards of the Coast, Warner Bros. Interactive Entertainment, Bethesda, Bungie, Ubisoft, Take-Two Interactive and Electronic Arts.
The ESA says the in-game purchase disclosures "will be presented in a manner that is understandable and easily accessed."
Nintendo, Sony and Microsoft To Disclose Loot Box Odds | Gaming