Nintendo Switch 2021 Games: Every Title Scheduled to Release Next Year
Nintendo went, mostly, under the radar in 2020. The gaming industry has been swallowed whole by the recent releases of Sony's PlayStation 5 and Microsoft's Xbox Series X/S, but the Switch still had a solid year.
Animal Crossing: New Horizons dominated the industry in the first half of 2020, especially when the global pandemic first went rampant in the U.S. Plus, there was the re-release of classic Mario games like Super Mario 64, Sunshine and Galaxy, giving Nintendo faithful a nice, nostalgic hit of the familiar.
But what lies ahead for the Switch in 2021? While the PS5 and Xbox Series X/S will be looking to continue their momentum, Nintendo's console will have some high-profile games of its own, between Monster Hunter Rise and Bravely Default 2, as well as a long list of indie games.
Below, we've listed every Nintendo Switch game that's scheduled to come out in 2021. Note: This list is still being compiled and will be updated if there's any change to release dates.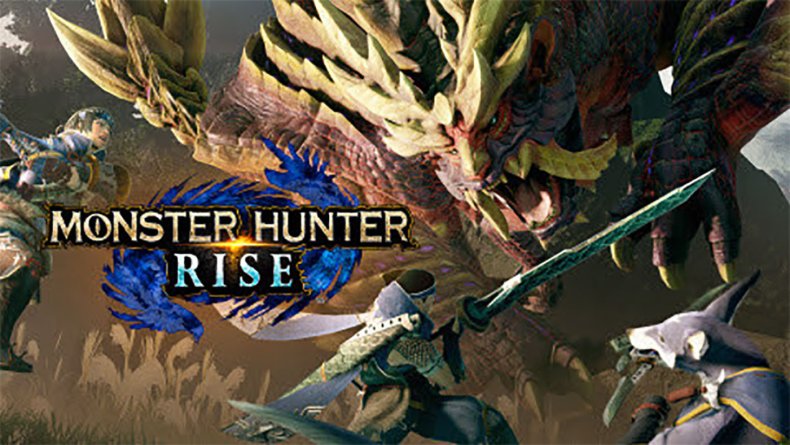 January
Scott Pilgrim vs. The World: The Game - Complete Edition (January 14)
Tadpole Treble Encore (January 21)
Cyber Shadow (January 26)
TOHU (January 28)
February
Cultist Simulator: Initiate Edition (February 2)
Blue Fire (February 4)
Death Crown (February 11)
Little Nightmares 2 (February 11)
Gal*Gun Returns (February 12)
Super Mario 3D World + Bowser's Fury (February 12)
Rogue Heroes: Ruins of Tasos (February 23)
Persona 5 Strikers (February 23)
Ghosts 'n Goblins Resurrection (February 25)
Bravely Default 2 (February 26)
Capcom Arcade Stadium (February release window)
March
Harvest Moon: One World (March 2)
Story of Seasons: Pioneers of Olive Town (March 23)
Balan Wonderworld (March 26)
Monster Hunter Rise (March 26)
Tunche (March release date window)
April
New Pokémon Snap (April 30)
May
June
July
August
September
October
November
December
Nintendo Switch 2021 Games - Release Dates TBD
Blood Bowl 3
Braid Anniversary Edition
Clockwork Aquario
Dynasty Warriors 9 Empires
King of Seas
Of Bird and Cage
Roller Champions
Ruined King
SkateBIRD
Speed Limit
Spelunky
Spelunky 2
Where Cards Fall
Wonder Boy: Asha in Monster World
Black Book
Black Legend
Black Sheet
Blue Fire
Cotton Reboot
DARQ: Complete Edition
Eldest Souls
Fallen Knight
Gravity Heroes
Haven
Lord Winklebottom Investigates
Mystiqa
Root Film
Thomas Was Alone
Turrican Anthology Vol. 1
Turrican Anthology Vol. 2
Weaving Tides
Big Rumble Boxing: Creed Champions
The Last Kids on Earth and the Staff of Doom
Lego Star Wars: The Skywalker Saga
Leisure Suit Larry - Wet Dreams Dry Twice
Mundaun
The Stone of Madness
Surviving The Aftermath
Trine 4: Melody of Mystery DLC
Foreclosed
Disco Elysium: The Final Cut
Disgaea 6: Defiance of Destiny
The Good Life
Monster Hunter Stories 2: Wings of Ruin Neo: The World Ends with You
A Space for the Unbound
Sunshine Manor
Animal Rescue
Alba: A Wildlife Adventure
A Rat's Quest
Airhead
Alaloth - Champions of The Four Kingdoms
Alex Kidd in Miracle World DX
The Amazing American Circus
Apex Legends
Arkham Horror: Mother's Embrace
Astral Equilibrium
Axiom Verge 2
B.ARK
Backbone
Bear and Breakfast
Black Legend
Blade Runner: Enhanced Edition
Blind Fate: Edo no Yami
Boyfriend Dungeon
Breathedge
Buildings Have Feelings Too!
Card Shark
Cris Tales
Cuphead: The Delicious Last Course DLC
Curious Expedition 2
Curse of the Sea Rats
Digimon Survive
Eastward
El Hijo: A Wild West Tale
Endling - Extinction Is Forever
Evil Dead: The Game
First Class Trouble
Fisti-Fluffs
Garden Story
Gnosia
HAAK
Happy Game
Hitchhiker - A Mystery Game
Hitman 3 - Cloud Version
Hollow Knight: Silksong
KeyWe
King's Bounty 2
Legal Dungeon
The Legend of Heroes: Trails of Cold Steel 4
Lost Words: Beyond the Page
Maneater
Mayhem Brawler
Mineko's Night Market
Monster Harvest
My Child Lebensborn
Nairi: Rising Tide
No More Heroes 3
Olija
One Hand Clapping
Orange Island
Perseverance: Part 2
Pile Up!
Pixel Game Maker MV
Potion Permit
Quantum League
Quantum Replica
Rogue Lords
R-Type Final 2
Rune Factory 5
Sail Forth
Say No! More
Serial Cleaners
Serpent Showdown
Shin Megami Tensei V
Skater XL
Sky: Children of the Light
Sludge Life
Source of Madness
Subnautica: Below Zero
This Is Pool
This Is Snooker - Pool Deluxe Edition
Those Who Remain
Tormented Souls
Umurangi Generation
The Uncertain: Light at the End
Underworld Dreams
Vampire: The Masquerade - Swansong
Very Very Valet
Warhammer Age of Sigmar: Storm Ground
Windjammers 2
XIII Remake
Ys 9: Monstrum Nox
What games are you looking forward to in 2021? Let us know in the comments section.