Nintendo has a great mix of titles coming in October for both Switch and 3DS. While many of the first-party titles like Super Mario Party get the spotlight in October, third-party companies are also releasing some high-profile offerings this month.
Dark Souls Remastered finally comes to the Switch after delays, while Ubisoft's Starlink: Battle for Atlus brings open-world space adventure to the hybrid console . Of course, the Blue Bomber returns in a brand-new adventure in Mega Man 11 from Capcom.
While the 3DS only has one planned release in October, it's a pretty great game. Luigi's Mansion remakes a classic from the GameCube era.
Here's a list of all the announced titles coming to Nintendo Switch and 3DS in October.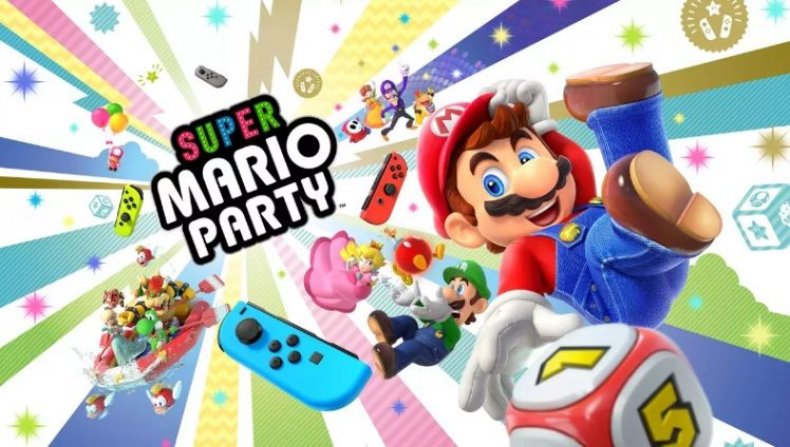 NINTENDO 3DS
Oct. 12
NINTENDO SWITCH
Unknown October Release Dates
Just Dance 2019
Superbrothers: Sword and Sworcery EP
The Jackbox Party Pack 5
Zarvot
Oct. 2
Mega Man 11
Valthirian Arc: Hero School Story
Oct. 4
Animate Jigsaws: Japanese Women
Futakia 2
Hot Gimmick Cosplay-jong
Jettomero: Hero of the Universe
Johnny Turbo's Arcade: Heavy Burger
Kemono Friends Picross
oOo: Ascension
Party Crashers
Revenant Dogma
Six Sides of the World
Soulblight
Splash Blast Panic
The Midnight Sanctuary
Trouserheart
Vertical Drop Heroes HD
Oct. 5
Oct. 8
Oct. 9
Disgaea 1 Complete
Goosebumps The Game
Mark of the NInja: Remastered
Oct. 11
Oct. 12
The World Ends with You: Final Remix
Oct. 16
Big Buck Hunter Arcade
Crayola Scoot
Exorder
LEGO DC Supervillains
Rapala Fishing Pro Series
Starlink: Battle for Atlas
Warriors Orochi 4
Oct. 18
Sinner: Sacrifice for Redemption
Oct. 19
Oct. 23.
Bass Pro Shops: The Strike-Championship Edition
Cabela's: The Hunter-Championship Edition
Nickelodeon Kart Racers
PAW Patrol: On a Roll!
Oct. 25
Oct. 30
LEGO Harry Potter Collection
Oct. 31