Nintendo Switch Animal Crossing: New Console Release Date, Prices, How to Preorder
Nintendo is releasing an Animal Crossing-inspired Nintendo Switch console ahead of the game's release in March. The new console will be released on March 13, 2020, a week before Animal Crossing: New Horizons will be released, on March 20, 2020.
The Nintendo Switch features pastel blue and green controllers, a custom Animal Crossing-inspired design on the back, and a dock featuring characters Tom Nook and his nephews, Timmy and Tommy.
Nintendo America tweeted: "A #NintendoSwitch system inspired by #AnimalCrossing: New Horizons is on the way! With unique Joy-Con controllers, a custom design on the back, and a special Nintendo Switch dock, it's the perfect way to start your island life."
An Animal Crossing: New Horizons Aloha Edition carrying case features a white background and a blue leaf design and comes with a screen protector will be released on the same day and can be purchased separately.
The console kit will come with a Nintendo Switch console, Nintendo Switch dock, Joy‑Cons in pastel green and pastel blue, Joy‑Con wrist straps, a Joy‑Con grip, a high-speed HDMI cable, and a Nintendo Switch AC adapter. The Animal Crossing game is not included and must be purchased separately.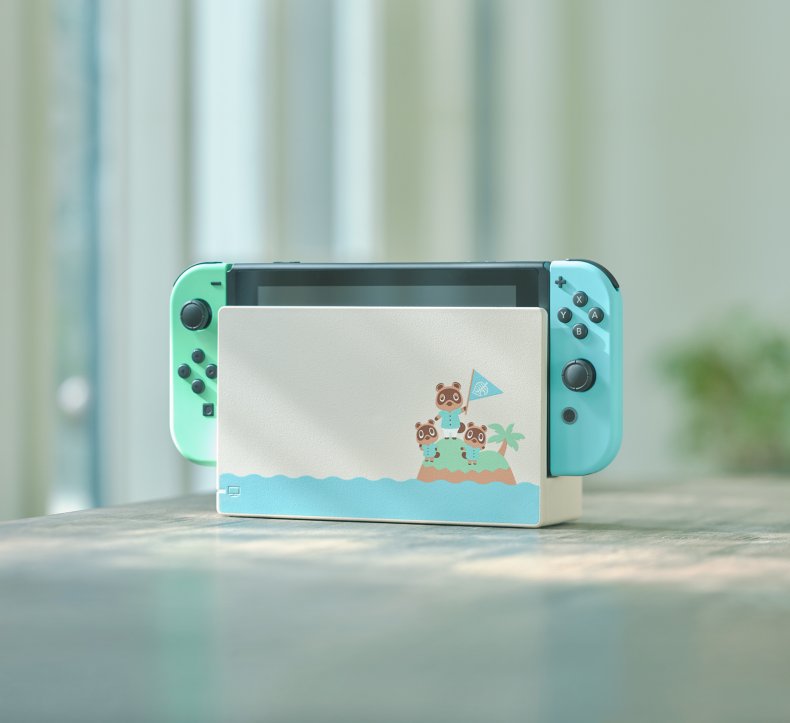 Animal Crossing Nintendo Switch prices
Animal Crossing: New Horizons invites gamers to join the Nook Inc. Deserted Island Getaway Package and move to a deserted island. It is described on the Animal Crossing website: "Peaceful creativity and charm await as you roll up your sleeves and make your new life whatever you want it to be. Collect resources and craft everything from creature comforts to handy tools.
"Embrace your green thumb as you interact with flowers and trees in new ways. Set up a homestead where the rules of what goes indoors and out no longer apply. Make friends with new arrivals, enjoy the seasons, pole-vault across rivers as you explore, and more!"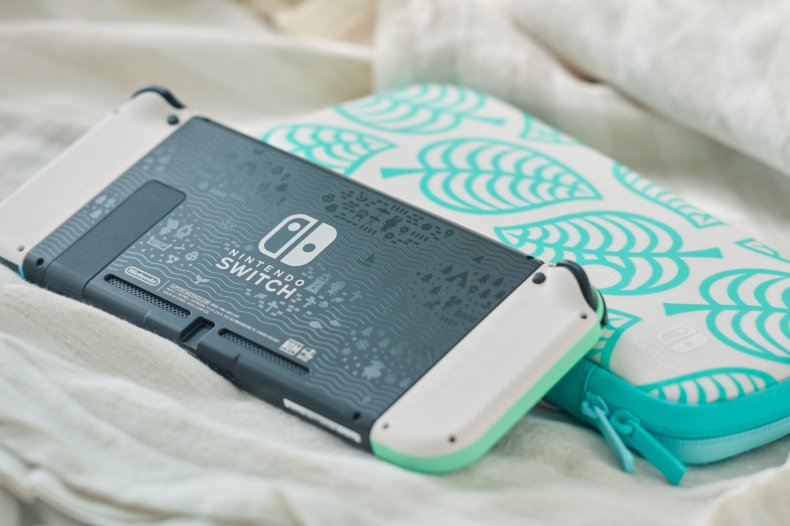 Animal Crossing was originally released for the Nintendo 64 in Japan in 2001. In 2005, Animal Crossing: Wild World was released for the Nintendo DS and in 2008, Animal Crossing: City Folk, was released on the Wii.
Animal Crossing: New Leaf debuted in 2012 on the Nintendo 3DS, and in 2017, a free mobile version called Pocket Camp was released on iOS and Android.
The latest edition in the series, Animal Crossing: New Horizons, will be released exclusively for the Nintendo Switch on March 20, 2020.
The new Nintendo Switch console and the Animal Crossing: New Horizons game are available to preorder now from Nintendo, Amazon, Best Buy, Walmart, Target, and GameStop.
Newsweek has affiliate partnerships. If you make a purchase using our links, we may earn a share of the sale.