Nintendo April Release Schedule: 'Mortal Kombat 11,' 'Cuphead' and More
April looks to be a big month for Nintendo Switch game releases. Ports of classic titles like Final Fantasy X finally come to the hybrid console, and one of the most anticipated games of 2019, Mortal Kombat 11, is slated to drop this month.
While March was a decent month for Nintendo Switch releases, it gave fans the latest Yoshii title along with Final Fantasy VII, April gives owners even bigger reasons to take a look at the list of games coming out this month.
The Nintendo 3DS doesn't have any confirmed April releases - unless Shovel Knight: King of Cards gets a hard date - but there's plenty of Switch titles from first-party, third-party and indie studios to sate your appetite.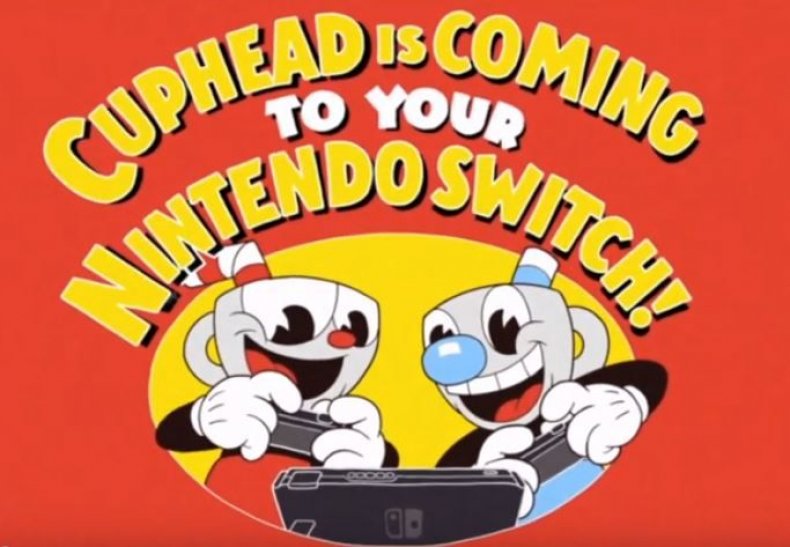 NINTENDO SWITCH APRIL 2019 RELEASES
Aside from the release of Final Fantasy and Mortal Kombat 11, Nintendo fans will want to take a look at Cuphead a run and gun-style game with art straight out of a 1950s cartoon. It's co-op action and extreme difficulty made Cuphead one of the most popular titles of 2017.
Other titles like the Phoenix Wright Trilogy as well as Boxboy and Boxgirl will give Nintendo Switch owners plenty of variety in their gaming.
Take a look at the list of Nintendo Switch April 2019 releases below.
April 2
AngerForce: REleased
Darksider: Warmastered Edition
SpellKeeper
April 3
Bow to Blood: Last Captain Standing
Shadow Blade: Reload
April 4
Hob: The Definitive Edition
Mechstermination Force
Overwhelm
Pitfall Planet
Pressure Overdrive
Royal Adviser
Sephirothic Stories
Smashing the Battle
The friends of Ringo Ishikawa
War Theater
April 5
Circuits
Godly Corp
Monster Slayers
Yet Another Zombie Defense HD
Zombie Scrapper
April 9
Phoenix Wright: Ace Attorney Trilogy
April 10
Cook, Serve, Delicious 2
Switch 'N' Shoot
The Mystery of Woolley Mountain
April 11
Back to Bed
Bot Vice
Shadowgate
Silence
Super Star Path
Vaporum
Way of the Passive Fist
April 12
Street Basketball
April 16
Final Fantasy X/X2 HD Remaster
My Time at Portia
Tanks Meet Zombies
April 17
Truberbrook
April 18
Cuphead
KatanaZero
Our World is Ended
April 23
Dragon's Dogma: Dark Arisen
Mortal Kombat 11
April 25
Lost King's Lullaby
SteamWorld Quest: Hand of Gilgamech
April 26
Boxboy and Boxgirl
UglyDolls: An Imperfect Adventure
April 30
Final Fantasy XII The Zodiac Age
What do you think of the April Nintendo Switch releases? Which game release are you most excited for? Let us know in the comments section below.