Nintendo Switch August 2019 Release Schedule: 'Astral Chain' Highlights a Relatively Light Month
The summer season isn't known for top-tier games, but Nintendo has done a good job of spacing out its releases and bringing at least one title that Switch owners can enjoy, and August isn't any different.
In August, Nintendo is bringing Astral Chain to the Switch. For those unfamiliar with the upcoming title, PlatinumGames (the studio behind the Bayonetta series) brings a futuristic world where players control spirits called Legions that help you battle. Take out enemies and solve crimes in stylish, cooperative battles in a way that only PlatinumGames can do.
Astral Chain releases August 30 so players will have to wait until the end of the month, but there are plenty of other titles coming out.
Check out the complete list of Switch August 2019 releases.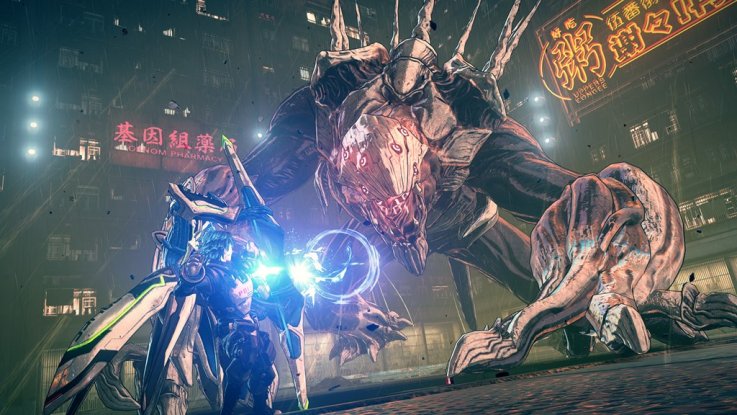 NINTENDO SWITCH AUGUST 2019 RELEASES
To hold you off until Astral Chain releases, some ports make their way to the Nintendo Switch. The Friday the 13th game arrives on the Switch. Control various versions of Jason Vorhees as you try and take out campers and teenagers of Camp Crystal Lake. However, the big feature of this game is the multiplayer where you team up with friends to escape or take out Jason.
Bubsy returns in Bubsy: Paws on Fire! Enjoy a new story featuring this Bobcat and his friends.
If you're into the Yu-Gi-Oh! trading card game, Duelist Legacy: Link Evolution is the sequel to the original Duelist Legacy for PS4. Link Evolution brings the latest cards from the TCG to your Switch with storylines that encompass the Arc V and VRAINS anime series.
August 1
Standby
Robbie Swifthand and the Orb of Mysteries
Hamsterdam
Solo: Islands of the Heart
Chroma Squad
Shinobi Spirits S: Legend of Heroes
Omega Labyrinth Life
Fobia
Illusion of L'Phalcia
Dungeon Warfare
Sudoku Relax 2 Summer Waves
August 2
Burger Chef Tycoon
Swaps and Traps
The Church in the Darkness
Super Wiloo Demake
Saboteur II: Avenging Angel
August 7
The Forbidden Arts
Damsel
August 8
Subdivision Infinity DX
Doughlings: Invasion
Pillars of Eternity: Complete Edition
August 9
Tactics V: Obsidian Brigade
Taimumari: Complete Edition
August 13
Never Give Up
Friday the 13th: The Game Ultimate Slasher Edition
Exception
August 15
Cryogear
Rogue Singularity
August 20
Yu-Gi-Oh! Legacy of the Duelist: Link Evolution
Truck Racing Championship
August 21
Oninaki
August 27
Eight-Minute Empire: Complete Edition
August 29
Bubsy: Paws on Fire!
August 30
Astral Chain
Which game or games are you looking forward to in August? Let us know in the comments section below.
Nintendo Switch August 2019 Release Schedule: 'Astral Chain' Highlights a Relatively Light Month | Gaming