New Nintendo Switch Bundle Coming to Walmart in September
Nintendo is getting fans ready for the holiday season early with the release of new Switch bundle.
The Mario Tennis Aces Switch bundle will be available exclusively at Walmart starting Sept. 5 and will sell for $359.99. This new bundle will come with the console and digital download codes for both Mario Tennis Aces and 1-2-Switch.
Mario Tennis Aces sells for $59.99 while 1-2-Switch is retailing for $49.99. The Nintendo Switch console is priced at $299.99, so the new Walmart bundle essentially gives buyers one free game.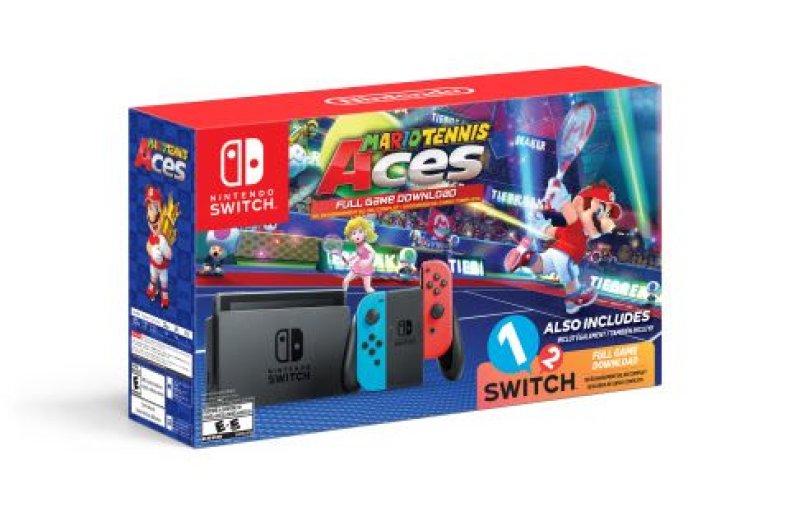 Mario Tennis Aces released on June 22, serving up stellar online and local multiplayer action. It's the first game in the franchise to include a story mode, where Mario is tasked with saving his friends from an evil spirit that possesses tennis rackets.
1-2-Switch was released on March 3, 2017, the same day as the console itself. This local party game allows players to use the Switch's unique joy-con controllers to play various games like milking cows and spinning plates.
The second half of 2018 will see a ton of new games coming to Switch, including Pokémon Let's Go Pikachu and Eevee in November and Super Smash Bros. Ultimate in December. These new titles will help Nintendo reach its goal of selling 20 million Switch consoles by the end of 2018.
What do you think of the newest Nintendo Switch bundle? What games do you hope get bundled with the Switch in the future? Let us know in the comments section below.