Nintendo Switch Breaks Sales Records During Black Friday Weekend
The Black Friday weekend is always a great time for gaming companies as the reduced prices on software and consoles helps boost sales, but the Nintendo Switch seemed to be the biggest benefactor this year. It set new company records between Black Friday and Cyber Monday.
According to Adobe Analytics, the Switch was among the most-purchased items online on Thanksgiving Day and the top-selling video game product online for the period from Black Friday to Cyber Monday, breaking two records in the process. The Switch became the best-selling Nintendo console in U.S. history for the five-day period from Thanksgiving to Cyber Monday - even more than the Wii - and had its best-selling week ever in the U.S..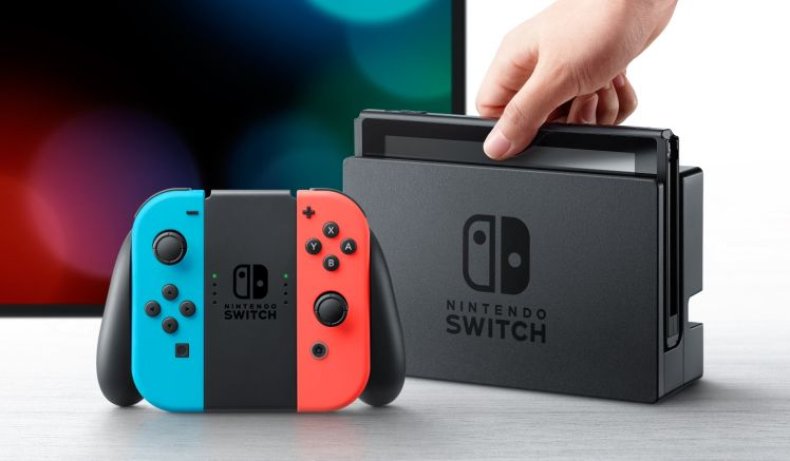 This Nintendo Switch boon has pushed the console to 8.2 million units sold in the U.S. so far. This will definitely help the company reach its desired 20 million units sold worldwide mark.
Nintendo also revealed that Pokémon Let's Go Pikachu and Pokémon Let's Go Eevee have combined for more than 1.5 million units sold since its Nov. 16 launch.
Super Mario Party surpassed 1 million units sold in the U.S., becoming the fastest-selling game in the Mario Party series and the fifth million-selling first-party Nintendo Switch title joining The Legend of Zelda: Breath of the Wild, Mario Kart 8 Deluxe, Super Mario Odyssey and Splatoon 2.
Likely to join that impressive list of games is Super Smash Bros. Ultimate, set to release on Dec. 7. Nintendo announced Super Smash Bros. Ultimate is not just the most pre-sold in the console's young life, but it's the most pre-sold Smash game ever.
Smash games are normally good for millions of units sold. The most recent installments of the franchise sold 5.35 million copies on the Wii U and 9.35 million on the 3DS. Super Smash Bros. Brawl for the Wii sold 13.29 million units, according to Nintendo.
The top three selling Switch games of all-time are Super Mario Odyssey (12.17 million), Mario Kart 8 Deluxe (11.71 million) and Breath of the Wild (10.28 million). It'll be interesting to see how many units are sold when the game finally releases and if it'll come close to the top-sellers in the months to come.
What do you think of the sales figures for the Nintendo Switch and its games? Are you surprised by the amount of Let's Go games being sold? Let us know your thoughts in the comments section below.