'The Marathon Continues': Fans Celebrate Nipsey Hussle's Birthday 5 Months After Rapper's Tragic Death
Fans honored the life and legacy of Nipsey Hussle on what would have been the rapper's 34th birthday on Thursday.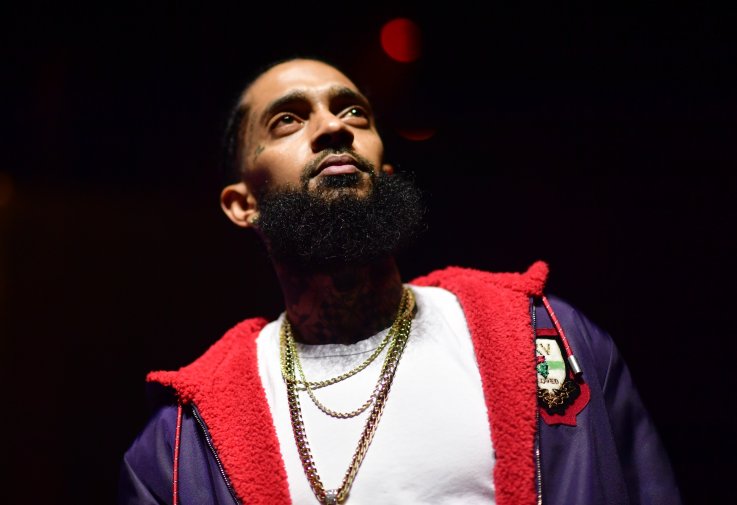 After spending years releasing music in California's underground hip-hop scene, Hussle gained mainstream success with his 2018 debut album Victory Lap. The album's critical acclaim and Grammy nod felt like a victory for the within itself, but it was Hussle's relentless dedication and love of the community and place that raised him—the Crenshaw district of Los Angeles—that fans admired him for the most.
On his birthday, hundreds of them took to social media to recognize how important of a figure Hussle was in their own lives and how they were continuing the marathon he so notably launched in the five months since he was tragically killed in March.
Although no public tributes in honor of the "Dedication" rapper's birthday were announced, local media in Los Angeles reported large crowds were expected to gather in memoriam at Hussle's popular retail store, The Marathon Clothing.
While he released a number of mixtapes as an independent artist all before signing on to Jay-Z's Roc Nation, Hussle—who was born Ermias Asghedom—was even more legendary for the positive changes and investments he made in his neighborhood. Before his death, Hussle used profits earned from his music to develop a co-working space and STEM center for disadvantaged children to study technology and gain entrepreneurial skills.
"He was a brother, a musician, an entrepreneur, a people's champ," Hussle's brother, Samiel Asghedom, said of the rapper in his first interview following Hussle's death. "He was somebody that believed in the process of hard work, determination and just the positivity of somebody staying in the area that he grew up in and making something out of nothing...he was a role model to the community, to the kids, and to the mothers and grandmothers and the community that watched him grow up and seen him as a youngster, (and now) a family man, a father, raising his kids."
Hussle also planned to turn the strip mall grounds of where his business is located into low-incoming housing for families in need.
Lauren London, Hussle's longtime girlfriend and mother of his 2-year-old son Kross Asghedom, updated fans on the latest developments for the housing project. She released an Instagram statement on August 1 on behalf of The Marathon Clothing, noting that contractors were starting the early stages of development for what would soon become the Nipsey Hussle Tower.
Hussle was shot and killed by a man outside of his clothing store on March 31.
'The Marathon Continues': Fans Celebrate Nipsey Hussle's Birthday 5 Months After Rapper's Tragic Death | Culture