Who Is Lauren London? Nipsey Hussle Leaves Behind Longtime Love Following His Tragic Death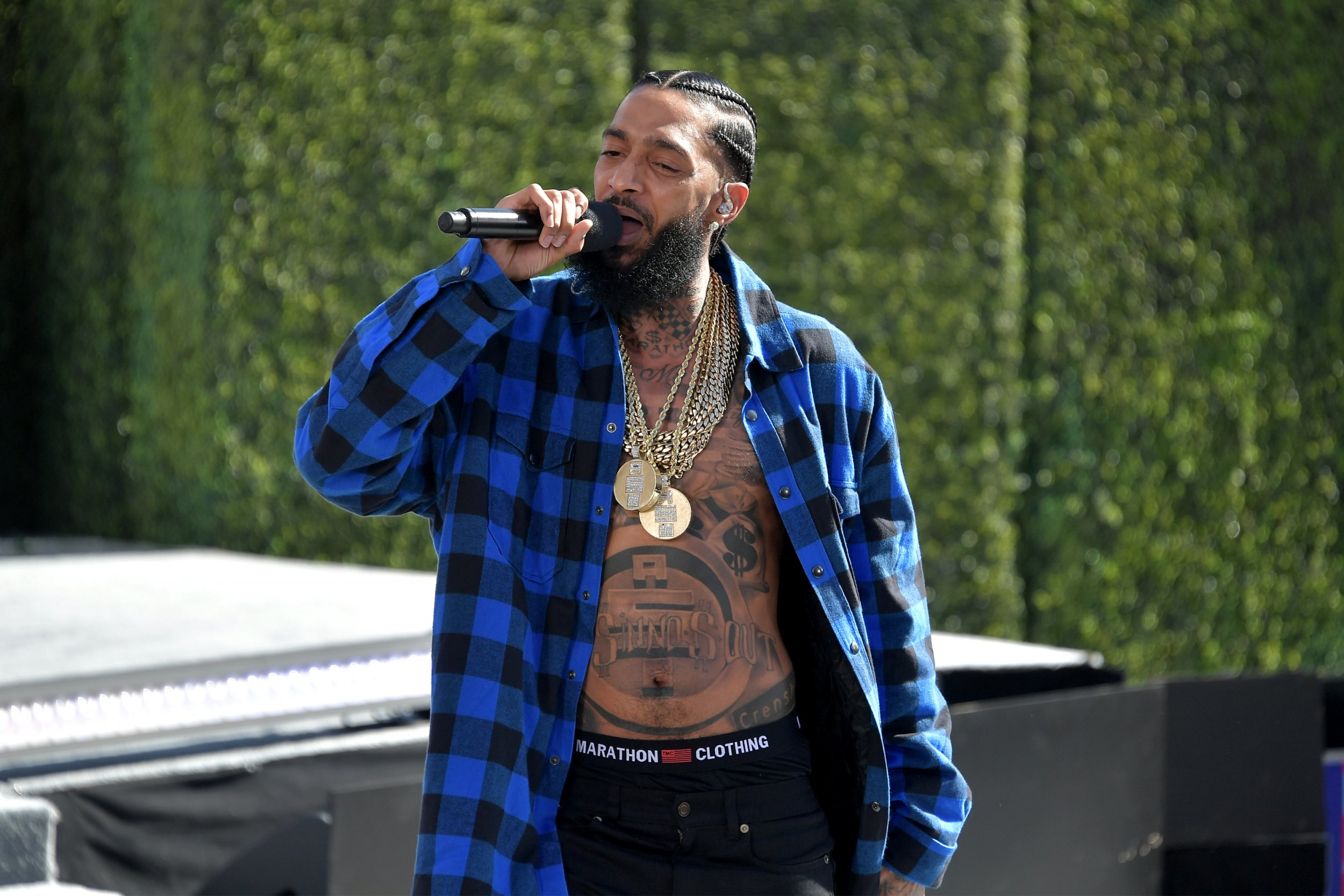 Nipsey Hussle was widely known as a highly-praised rapper and active philanthropist in his inner-city Los Angeles neighborhood, but even more than that, he was a family man. In fact, just a month before Hussle's untimely death, the West Coast rapper opened up on his romance with longtime girlfriend Lauren London.
The couple shared the story of their meet cute in a profile for GQ magazine, during which actor London revealed she was actually the first to reach out to Hussle via Instagram direct messages. She claimed it was her friend who was first to connect to Hussle on her behalf, requesting copies of his 2013 mixtape, Crenshaw—which was sold under Roc Nation for $100 a pop. Shortly after she received the records, the pair followed each other on the social media app and it was bliss ever since.
Most known for her role as New New in the 2006 cult-flick ATL, opposite rapper T.I., as well as her work on BET's heavily-watched series The Game, London put her acting career on hold for the sake of her family when she discovered she was expecting her first child with Hussle in 2017.
"Lauren was handpicked by John Singleton to do Snowfall. She read, got the part, shot the pilot...did stunts...this was her dream role," Hussle said in GQ's interview of the couple. "And then she got pregnant with our son. That was a really hard decision for her to make."
London noted it was the "toughest decision" of her career. "Do I choose my soul or myself?" she said. "I went with my soul."
Hussle and London share two-year-old son Kross Asgheom. Hussle is also the father of daughter Emani Asghedom, who was at his side at the 2019 Grammy Awards, for which Hussle's chart-topping 2018 album Victory Lap was nominated for a Best Rap Album award.
London is also mother to 9-year-old Cameron Carter, with whom she shares with rapper Lil Wayne.
Hussle, whose real name is Ermias Asghedom, was killed in a shooting incident outside of his Los Angeles retail store, Marathon Clothing, on Sunday. He was 33 years old.